This year's SDSU women's soccer team reads like a San Diego County high school all-star team, specifically South County, in fact.
The Lady Aztecs 2022 roster features six former Metro Conference standouts: red-shirt freshman midfielder Alyza Eckhardt (Bonita Vista), junior forward Emma Gaines-Ramos (Otay Ranch), sophomore midfielder Denise Castro (San Ysidro), junior midfielder Olivia Sekimoto (Eastlake), red-shirt freshman Daniela Chavira (Eastlake), red-shirt freshman forward Dori Savage (Mater Dei Catholic).
SDSU's roster also includes two former East County prep standouts: senior midfielder Claire Watkins (Helix) and senior defender Jayln Lupo (Steele Canyon),
These young women are good, at that.
The Lady Aztecs are 4-1-1 in Mountain West conference play, 6-3-5 overall, following last Sunday's 1-0 win over Fresno State at the SDSU Sports Deck.
Castro earned recognition as the MW player of the week for the week ending Oct. 2 while Gaines-Ramos was selected as the conference's player of the week for the week ending Oct. 2.
The Lady Aztecs earned a comeback 3-3 draw at Colorado College on Sept. 29 and a 2-1 win at Air Force on Oct. 2. Gaines-Ramos recorded four assists in those two matches.
The former Lady Mustang and CIF champion recorded assists on State's opening two goals in the match at Colorado College in which SDSU initially trailed 3-0 before rallying for a draw.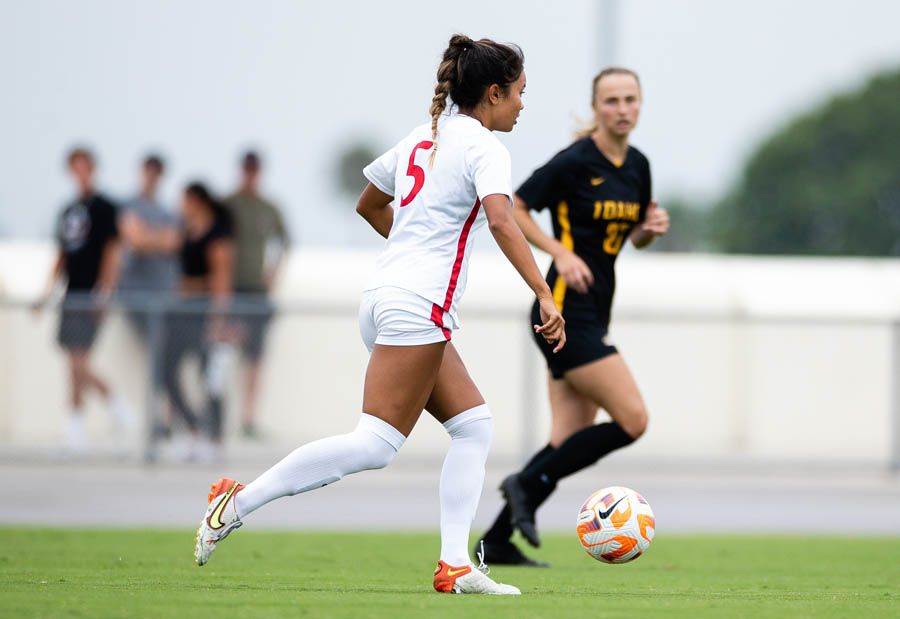 She assisted on the opening goal and game-winning goal in the win at Air Force.
Gaines-Ramos's four points on the weekend gave her four goals and six assists for 14 points — second on the team and tied for second in the conference. The six assists ranked in a tie for 17th in the nation.
The award was Gaines-Ramos' first MW Offensive Player of the Week honor this season and the first in her SDSU career.
The Lady Aztecs were able to showcase their team Oct. 6 with a match at Snapdragon Stadium against San Jose State, a 2-0 SDSU win.
The hosts went up 1-0 on an own goal by the Lady Spartans in the 55th minute. Gaines-Ramos put the finishing touch on the victory with her fifth tally of the season in the 86th minute, assisted by Castro and Rachelle Elve.
Castro, a member of the CONCACAF Girls' U15 Mexican Women's National Team, previously earned recognition as the MW Offensive Player of the Week after scoring both goals in a 2-1 win at Nebraska on Aug. 18 and tacked on a goal and assist in a 7-2 rout of visiting Idaho on Aug. 21.
On the season, Castro tops the Lady Aztecs with seven goals and three assists for 17 points.