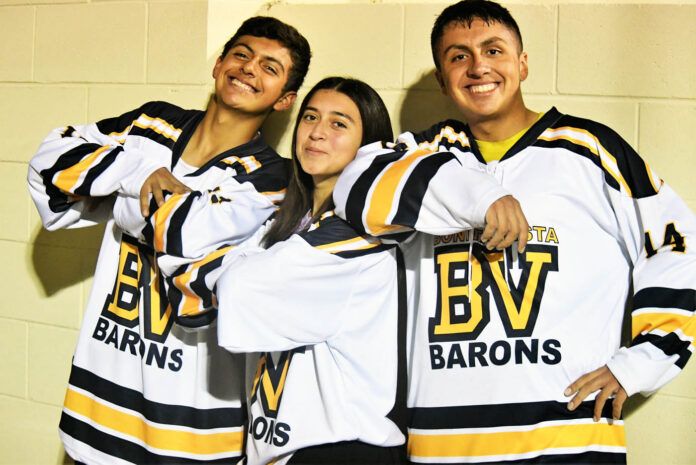 Weather has played havoc with the start of the CIF-Metro Conference roller hockey schedule for Sweetwater district schools.
Of the six scheduled dates at the Castle Park High School outdoor rink, three have been wiped out completely because of rain while Thursday's final game at the rink was postponed when it began to sprinkle in the second period.
Of the 16 scheduled games, only eight have been logged into the scorebook.
Over that stretch, the Bonita Vista Barons (3-0) and the San Ysidro Cougars (2-0) are both undefeated.
Otay Ranch is 2-1 while Eastlake is 1-2, Castle Park is 0-2, Hilltop is 0-3. Mar Vista has yet to complete a full game.
Seven teams are participating in district play this season. Another six schools are competing in conference play this season as part of the North County League. They include defending Kiwanis Cup champion Scripps Ranch along with Poway, Westview, Cathedral Catholic, Escondido Charter and Patrick Henry high schools.
Sweetwater district teams use the Castle Park outdoor rink for games while North County League games take place at the Escondido Sports Center at Kit Carson Park. Limited inter-league play is planned during the regular season both all 13 teams will be eligible for postseason competition as the Kiwanis Cup playoffs resume after a year off because of COVID-19 protocols.
Bonita Vista went undefeated during a shortened spring season to finish as league champions, ending a long drought for the Barons without a championship banner.
Head coach Keith Quigley returns much of the firepower from Bonita Vista's spring edition plus key additions with invaluable ice hockey experience.
The Barons rolled past Hilltop, 23-0, in their first game on Dec. 8 and then skated past Otay Ranch, 14-1, on Dec. 15, before logging a 13-3 win over Hilltop in a rematch on Dec. 16.
In other games on Dec. 15, San Ysidro defeated Castle Park, 13-4, while Eastlake topped Hilltop 6-1.
In other games on Dec. 16, Otay Ranch best Eastlake, 4-3, in an overtime shootout while the Castle Park-Mar Vista contest was postponed with 12:50 remaining in the second period because of wet grounds. The Trojans held a 5-1 lead at the time the game was called.
Ten players scored for Bonita Vista in the Dec. 15 contest against Otay Ranch, highlighted by two goals and one assist from senior Max Anderson and three points (one goal, two assists) from junior Brady Murphy.
Senior Alvaro Ruiz tallied twice while team captain Diego Nunes collected two assists. Freshmen Damien Nunes and Jacob Hunter both chalked up a goal and assist. Sophomore Andrew Madrigal, senior Keala Nunes, sophomore Catherine Wunderly, freshman Cameron Belyk and junior Noah Burke all scored one goal.
Cody Jose, assisted by Shawn Donahue, scored the lone goal for Otay Ranch.
Anderson led the BV scoring parade with four goals and three assists in the Dec. 16 game while Ruiz contributed three goals and two assists. Diego Nunes and Madrigal both had four points on two goals and two assists while Kealea Nunes notched three points on one goal and two assists. Murphy also had a goal while Wunderly and Viannae Valdez both were credited with on assist
Aariel Nichols scored all three goals for Hilltop.
The game was a special one for the Nunes family. Diego and Damien are brothers while Keala is their cousin. The family had played in the same game before, but the Dec. 16 game marked the first time they had played on the same line.
Diego and Keala had played on the Barons in previous seasons but Damien, a freshman, had the opportunity to play alongside his brother and cousin, who were both seniors. It was a once-in-a-lifetime opportunity for the three.
"It was amazing," Damien Nunes said.
"There was a lot of chemistry," Keala Nunes said.
"We knew we could get our passes off to where one of us was," Diego Nunes elaborated.
"When one of us moved out, another of us moved in," Keala said.
The three family members accounted for five points in Wednesday's game and seven points in Thursday's game.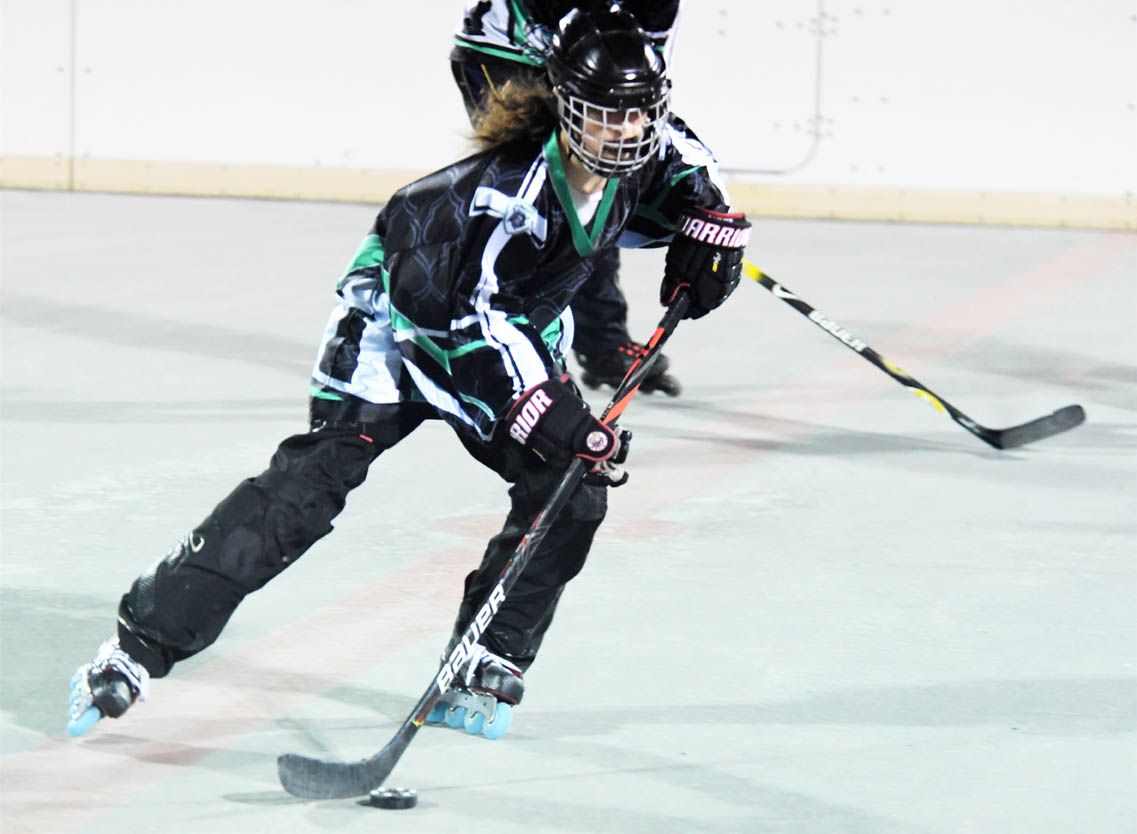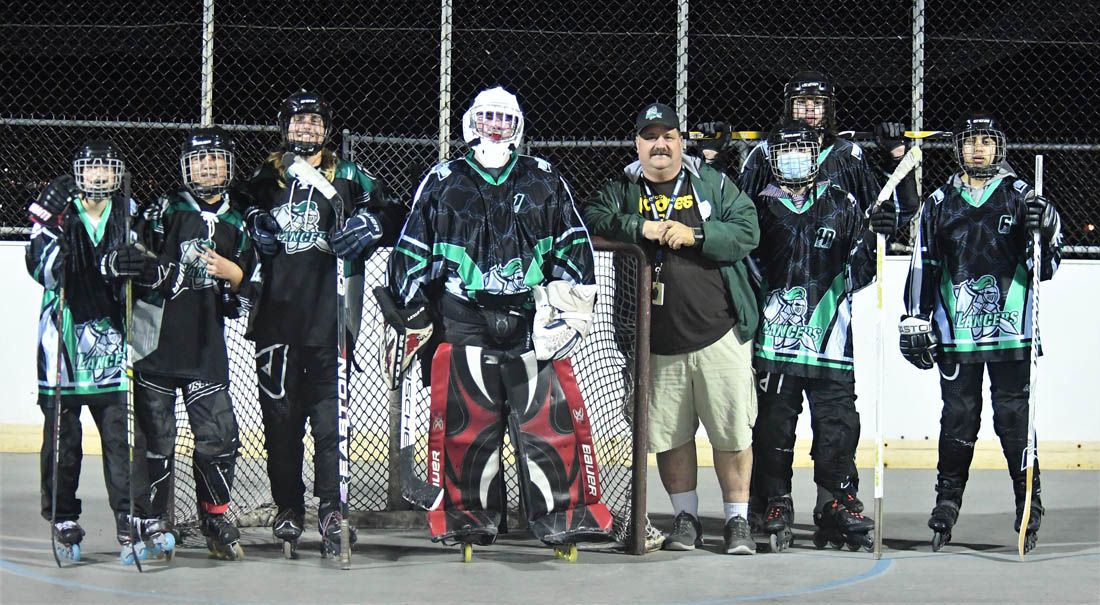 San Ysidro has defeated Castle Park twice for its win total. In the Dec. 15 rematch, Alejandro Vargas paced the Cougars with 10 goals and two assists while Angel Bernal tacked on three goals and two assists. Vanessa Camacho also had one assist.
Josh Barreto had three goals and one assist for Castle Park
Eastlake notched its first win of the season, 6-1, over Hilltop on Dec. 15 as eight Titans picked up points in the contest. Andrew Ibarra scored twice, while Eric Morgan, Cash Schreiber, Isaac Fortunado and George Carver all scored goals while Nick Redmond, Loren Swisher and Every Jerman all picked up assists.
Nichols had the lone Hilltop goal.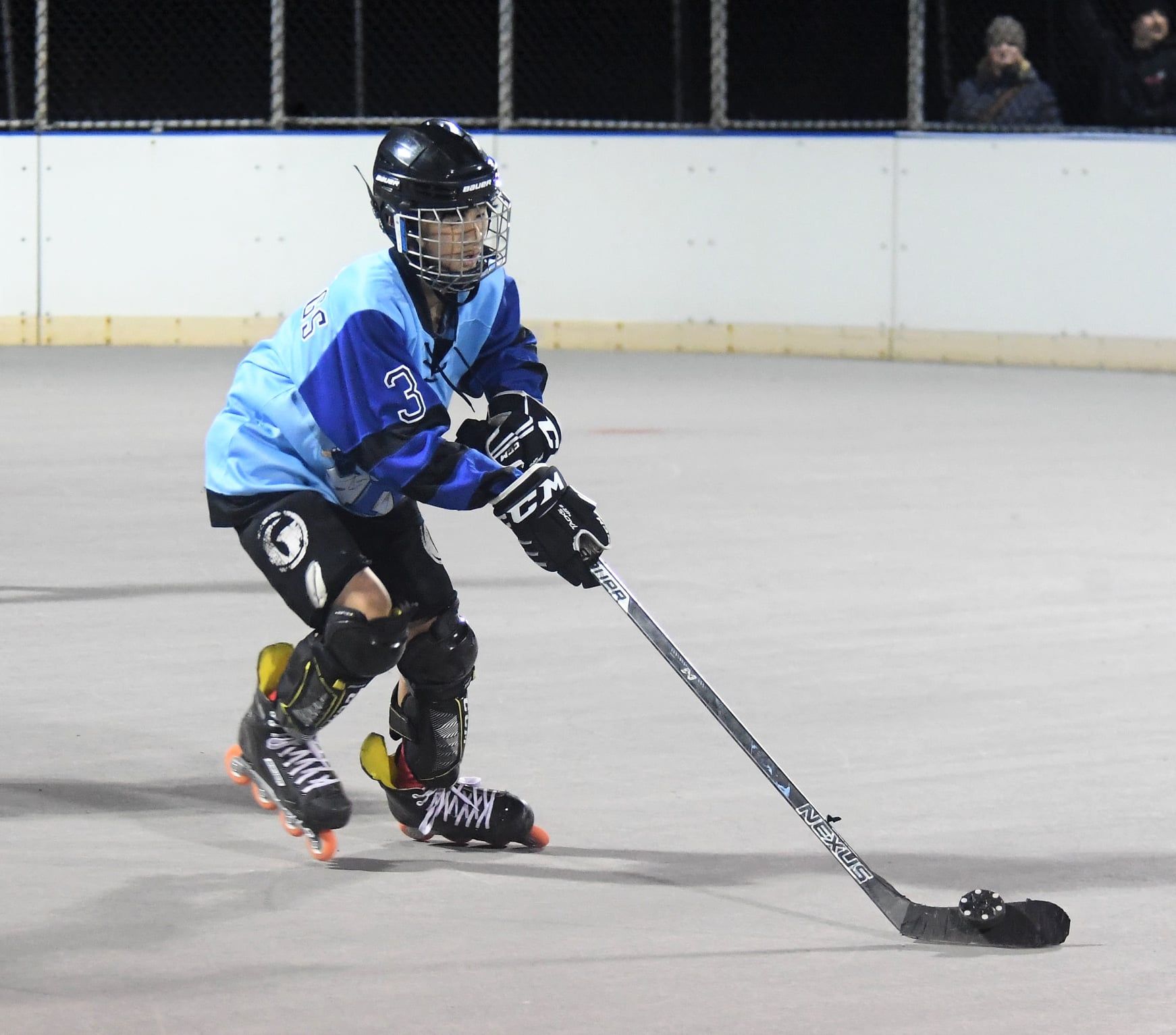 The most exciting game of the week faced off the Dec. 16 schedule as Otay Ranch built a 3-1 lead on Eastlake only to see the Titans rally with two goals to send the game into overtime.
Jose, Donahue and Riley Holt each scored goals to stake the Mustangs to their early lead. Ibarra scored for the Titans to trim the score to 3-2 with 5:57 to play in the third period. In dramatic fashion, Eastlake tied the game, 3-3, on a shot from just inside the center line by Redmond with 0.9 seconds to play in regulation as the Titans made one desperate rush down the floor.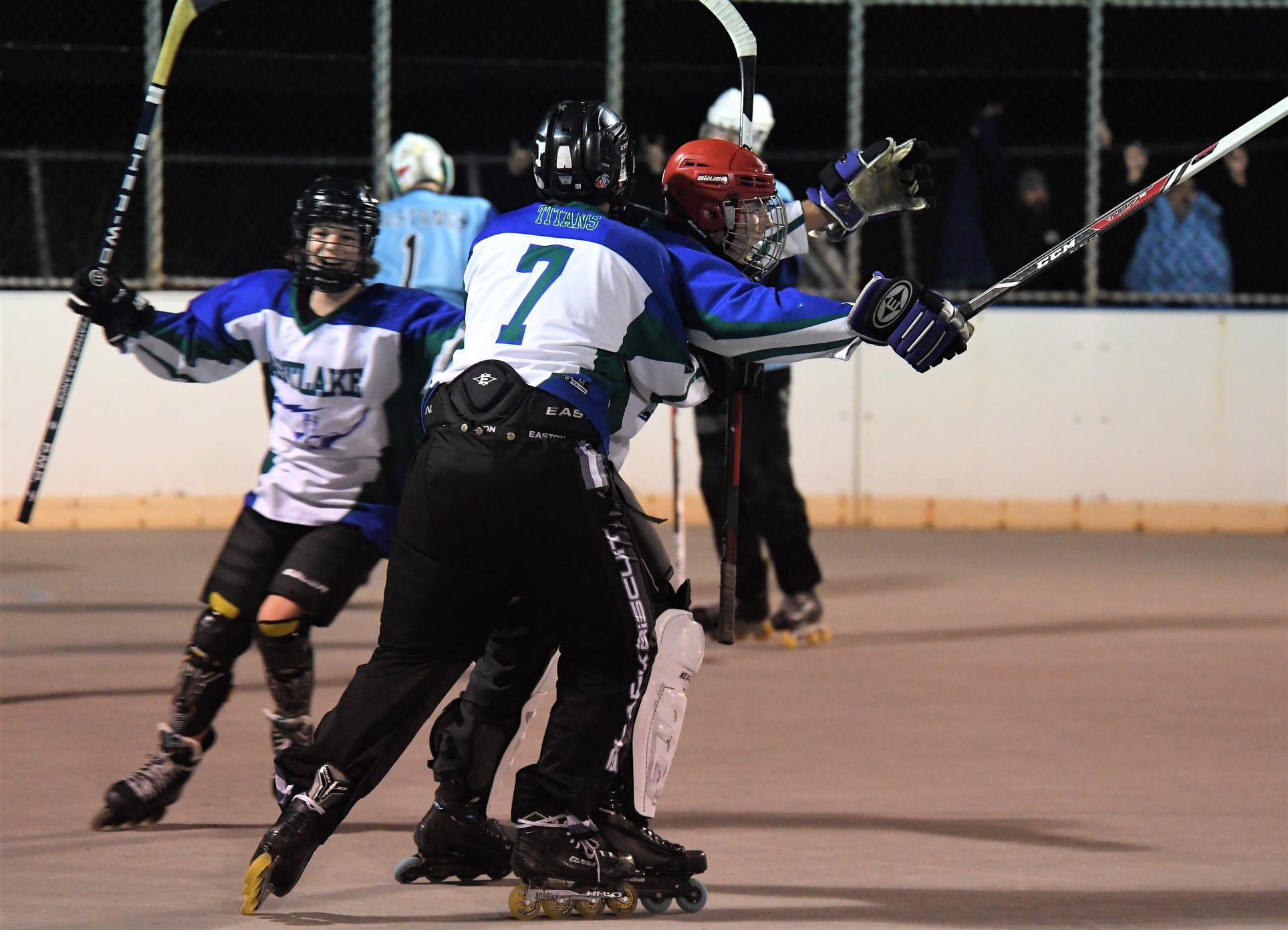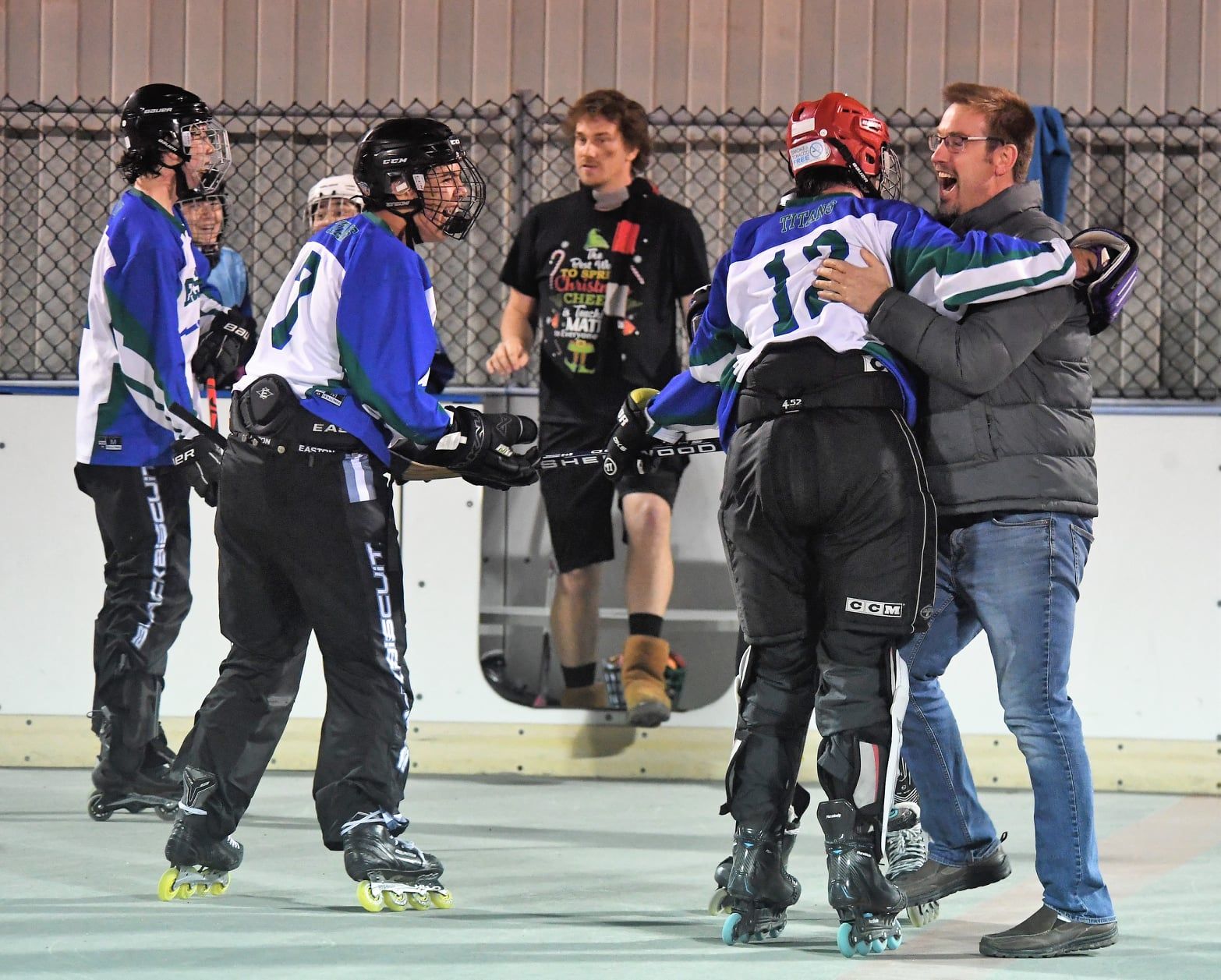 The teams skated three-on-three through a scoreless five-minute overtime period.
Ibarra and Schreiber missed on their two shootout attempts, while Donahue scored the game-winner for Otay Ranch.
"I wanted to block well and keep them out," Mustang netminder Alex Short said. "I thought they had scored on their last shot but when I saw it go wide, it felt as if a weight had been lifted off my shoulders."
"Alex was our MVP," Otay Ranch head coach Christian Welch said. "We wouldn't have won this game without Alex."
The Titans, especially Schreiber, appear to have picked up their level of play since the start of the new season.
"They have been working hard," EHS head coach Richard Haislip said. "Everyone on this team is new with the exception of a couple of people. Everyone is picking up the game. Some played during the COVID spring season. There is a lot of passion for the sport."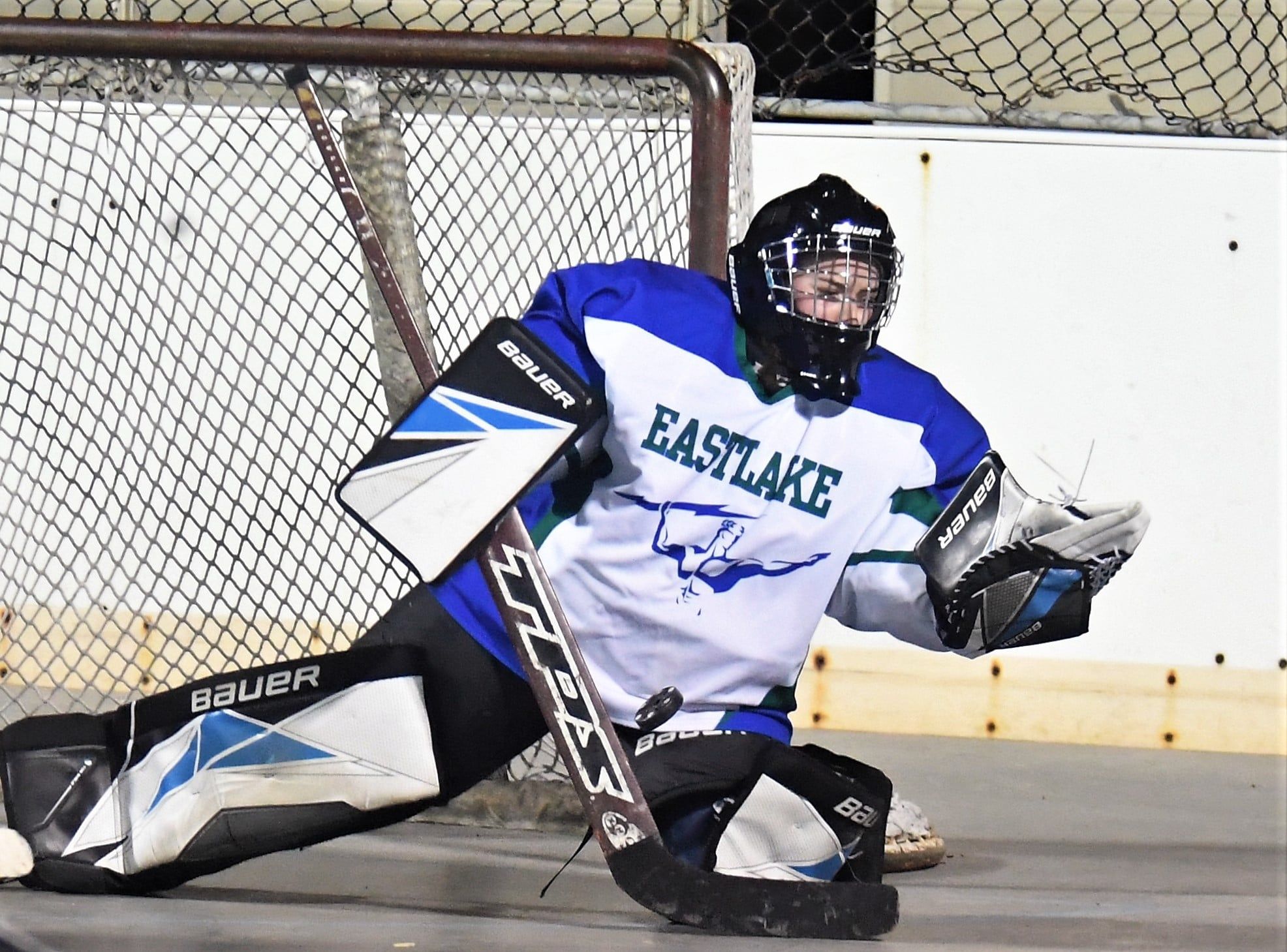 CIF-Metro Conference standings
Sweetwater district schools:  Bonita Vista 3-0, San Ysidro 2-0, Otay Ranch 2-1, Mar Vista 0-0, Eastlake 1-2, Castle Park 0-2, Hilltop 0-3
CIF-METRO CONFERENCE STATISTICAL LEADERS
Sweetwater District Teams
(Through Dec. 16)
Alejandro Vargas (San Ysidro) 15 goals, 4 assists – 19 points
Maxwell Anderson (Bonita Vista) 10 goals, 7 assists – 17 points
Alvaro Ruiz (Bonita Vista) 8 goals, 5 assists – 13 points
Angel Bernal (San Ysidro) 8 goals, 3 assist – 11 points
Josh Barreto (Castle Park) 7 goals, 2 assist – 9 points
Diego Nunes (Bonita Vista) 5 goals, 4 assists – 9 points
Andrew Madrigal (Bonita Vista) 4 goals, 5 assists – 9 points
Jacob Hunter (Bonita Vista) 4 goals, 2 assists – 6 points
Keala Nunes (Bonita Vista) 2 goals, 4 assists – 6 points
Noah Burke (Bonita Vista) 4 goals, 1 assist – 5 points
Brady Murphy (Bonita Vista) 3 goals, 2 assists – 5 points
Andrew Ibarra (Eastlake) 3 goals, 2 assists – 5 points
Sean Yeow (Otay Ranch) 2 goals, 3 assists – 5 points
Aariel Nichols (Hilltop) 4 goals, 0 assists – 4 points
Cameron Belyk (Bonita Vista) 3 goals, 1 assist – 4 points
Vanessa Camacho (San Ysidro) 1 goal, 3 assists – 4 points
Catherine Wunderly (Bonita Vista) 1 goal, 3 assists – 4 points
Nick Redmond (Eastlake) 2 goals, 1 assist – 3 points
Cash Schreiber (Eastlake) 2 goals, 1 assist – 3 points
Shawn Donahue (Otay Ranch) 2 goals, 1 assist – 3 points
Amelie Juneau (Bonita Vista) 2 goals, 0 assists – 2 points
Eric Morgan (Eastlake) 2 goals, 0 assists – 2 points
Cody Jose (Otay Ranch) 2 goals, 0 assists – 2 points
Riley Holt (Otay Ranch) 2 goals, 0 assists – 2 points
George Carver (Eastlake) 1 goal, 1 assist – 2 points
Xavier Simpson (Otay Ranch) 1 goal, 1 assist – 2 points
Josue Cellely (San Ysidro) 1 goal, 1 assist – 2 points
Damien Nunes (Bonita Vista) 1 goal, 1 assist – 2 points
Carson Oliver (Hilltop) 0 goals, 2 assists – 2 points
Renata Herbst (Bonita Vista) 1 goal, 0 assists – 1 point
Isaac Fortunato (Eastlake) 1 goal, 0 assists – 1 point
Brisa Solis (Castle Park) 1 goal, 0 assists – 1 point
Daniel Lule (Bonita Vista) 0 goals, 1 assist – 1 point
Vanessa Fonseca (San Ysidro) 0 goals, 1 assist – 1 point
Loren Swisher (Eastlake) 0 goals, 1 assist – 1 point
Every Jerman (Eastlake) 0 goals, 1 assist – 1 point
Christopher Brady (Hilltop) 0 goals, 1 assist – 1 point
Viannae Valdez (Bonita Vista) 0 goals, 1 assist – 1 point
Note: Castle Park statistics incomplete (#7 – 1 goal, 2 assists)