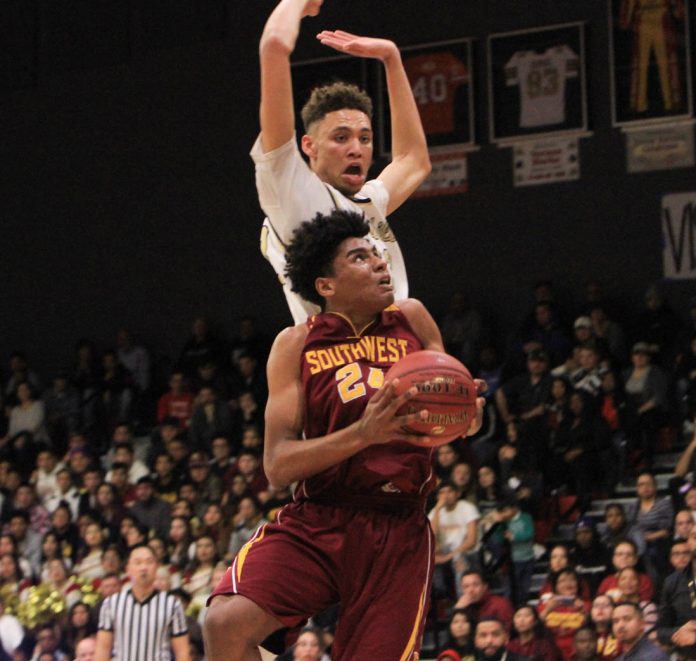 After three rounds of home-court victories in the Southern California regional playoffs, the second-seeded Southwest High School boys basketball team did not have the home court advantage in Tuesday's regional championship game at top-seeded Bakersfield Foothill.
The stakes were high for both teams: the winner would advance to Friday's state championship game at the Golden 1 Center in Sacramento.
Foothill (23-11) won 69-55 to end an otherwise stellar season for Southwest (28-8).
"Foothill was too big and too powerful, out-manning us at every position," veteran Southwest head coach Steve Selland said. "Nonetheless, we fought hard, tried to stay in it, but their offensive efficiency was too much for us and, in the end, we gained a lot of respect, but they were the better team."
In what turned out to be their final game of the season, the Raiders held their own in the opening quarter against a Foothill team that featured six players standing six-feet-four-inches or taller.
Southwest trailed by just four points, 20-16, after the first quarter and nearly matched the Trojans in the second half, coming up short by a 30-27 count.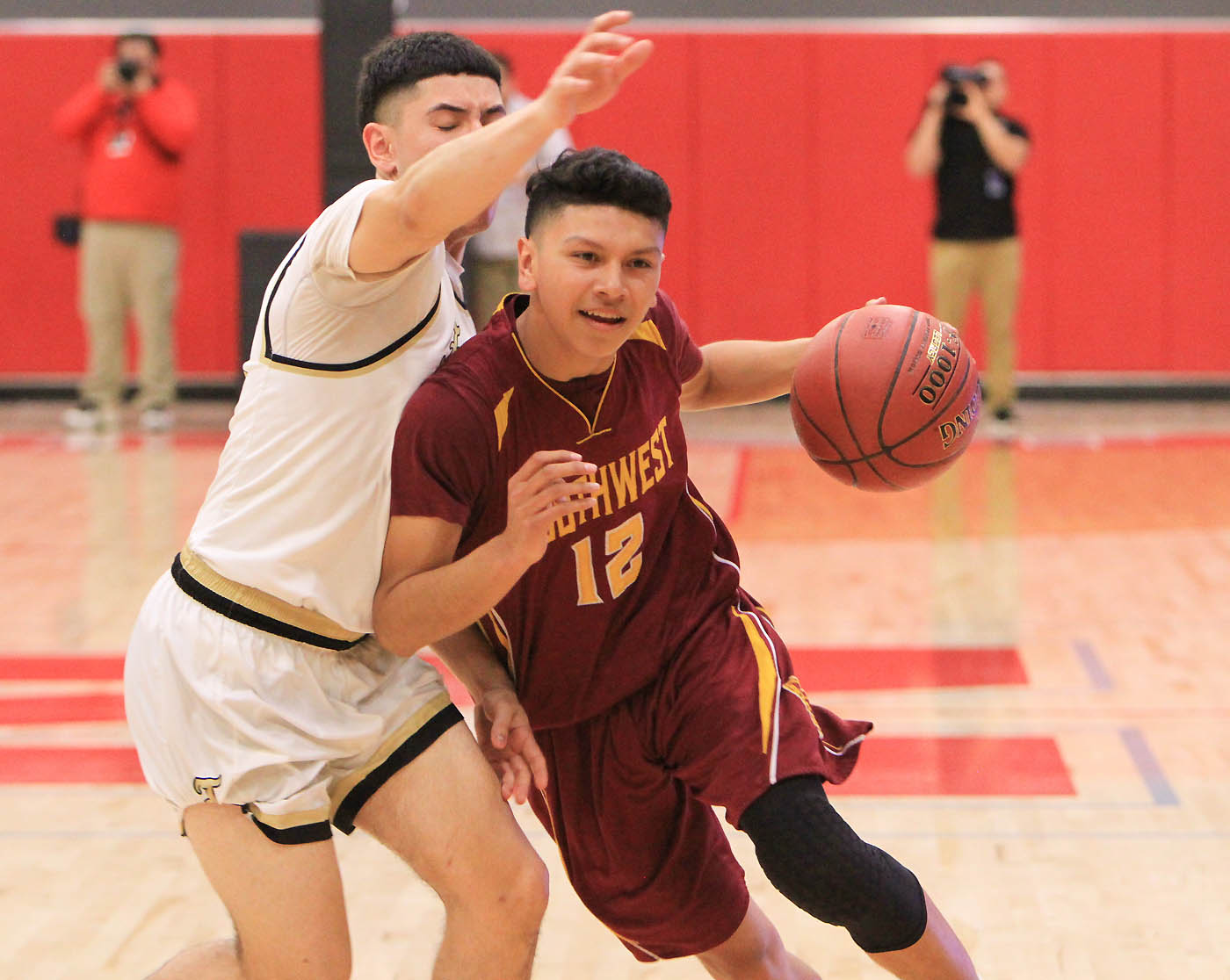 But a disadvantageous second quarter in which Foothill outscored the Raiders 19-12 proved to be a big factor in the loss. Southwest trailed 39-28 at halftime.
Four players scored in double-digits for the Trojans: sophomore Jaden Phillips (17 points), senior Edward Turner (16 points), senior Elijah Seales (14 points) and senior Warren Stingley (10 points).
Stingley grabbed 10 of Foothill's 33 rebounds; the Trojans also recorded five blocks.
Turner stands 6-8 while Stingley is 6-6 and Seales is 6-4.
By comparison, Southwest's Diego Edwards, the team's top player in the playoffs, stands 6-4.
Yet the lack of size by comparison did not stop Edwards from leading all scorers in the game with 23 points.
Bryant Encinas tacked on 12 points for the Raiders while senior Issac Gonzalez had nine points.
Foothill's offensive weapons were just too many, suggested Selland, who said the Southwest defense was "overwhelmed" by shots from the outside as well as inside.
Foothill advances to play Mt. Shasta, the top-seeded team in Northern California bracket, for the state title after Mt. Shasta (33-1) eliminated second-seeded Dinuba, 80-56, in Tuesday's regional final.
The Trojans carry a 12-game winning streak into this weekend's state championship game while Mt. Shasta has won 28 consecutive games.
"It is disappointing to get so close to a state championship game and be denied, yet it was a great experience for all of us involved, we thoroughly enjoyed it and although it hurts now, over time we will feel good about our accomplishments," Selland said.
The Raiders were cheered on by about 200 local fans who made the trip to rainy Bakersfield to watch the team play in Tuesday's regional championship game .
"We had two charter buses full of kids and an additional party bus that the parents rented on their own," Southwest assistant principal Roberto Bonilla said. "In total we had about 90 students and 40 parents/fans.
"I'm not sure how many additional people drove. I would say there was close to 200 fans. Our two buses caravaned up there together. We left about 11:30 a.m. and arrived at 5 p.m. after stopping for lunch for about an hour.
"We arrived back at Southwest high at 12:45 a.m."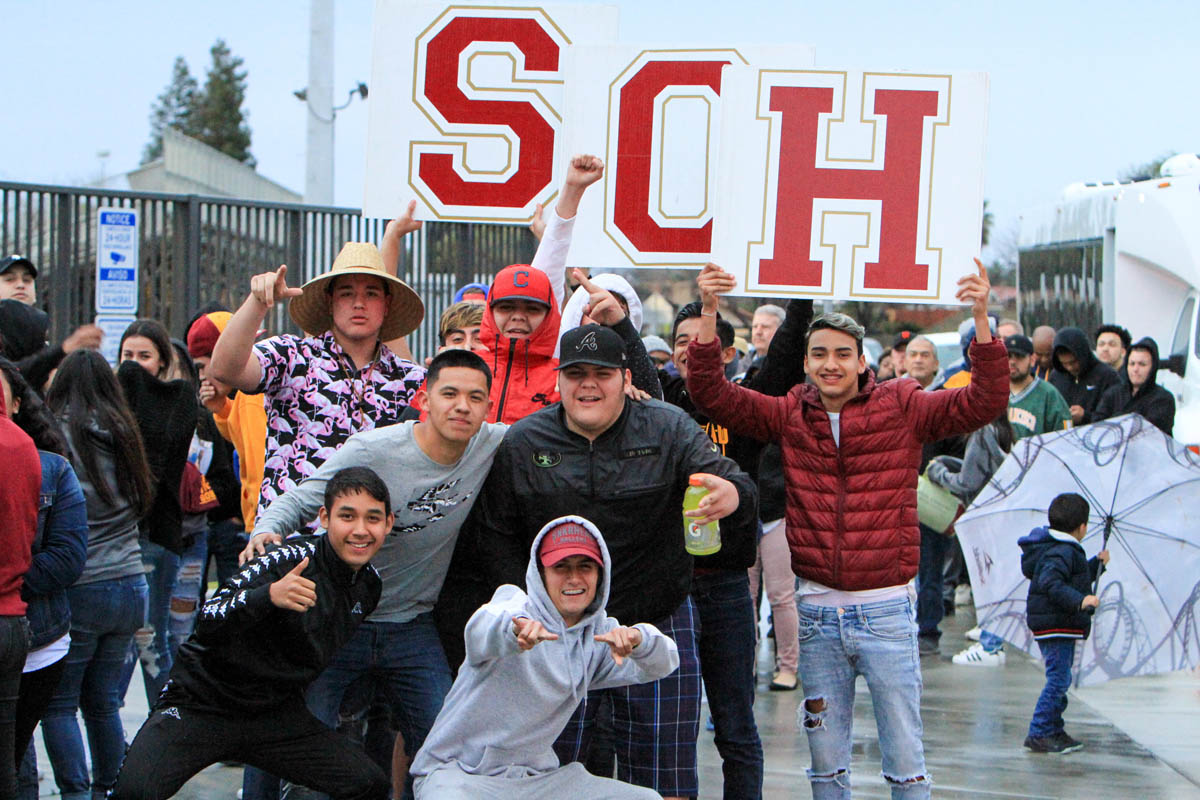 State of mind
La Jolla Country Day's boys and girls teams joined Southwest in Tuesday's regional championship round.
The eighth-seeded LJCD boys team (22-13) defeated sixth-seeded Crescenta Valley, 71-43, to advance to meet Nor Cal champion San Francisco University (27-9) in Friday's Division III state championship game.
The fifth-seeded LJCD girls squad ended its season with a 22-12 record after falling, 62-53, to second-seeded Fullerton Rosary Academy (26-8) in a Division I game played at Servite High School.
Rosary Academy will play Nor Cal regional champion Oakland Bishop O'Dowd (24-9) in Friday's state championship game.