The 43rd annual Hilltop Invitational boys basketball tournament wrapped up last Friday with four games — two of which came down to the wire involving Mesa League teams.
Otay Ranch captured a tight 43-41 non-league victory against Mission Bay while Eastlake came up short by a 73-71 score to La Jolla on the last shot in overtime.
With the win over the Bucs, the Mustangs improved to 5-1 on the young season.
Founding program coach Howard Suda said he likes the mix on this season's Otay Ranch squad.
"We've always contended for the league championship since our first year — this year should be the same," explained Suda, who has coached the team since 2003. "We have a group that competes. We have size. We have experience. It's a good mix."
The Mustangs used their size to good effect down the stretch in a game in which both teams exchanged leads throughout the second half. Mission Bay called a timeout with 17.7 seconds to play and took two shots at the basket in a bid to send the game into overtime. The first shot missed while the second shot ended up in the hands of an Otay Ranch rebounder.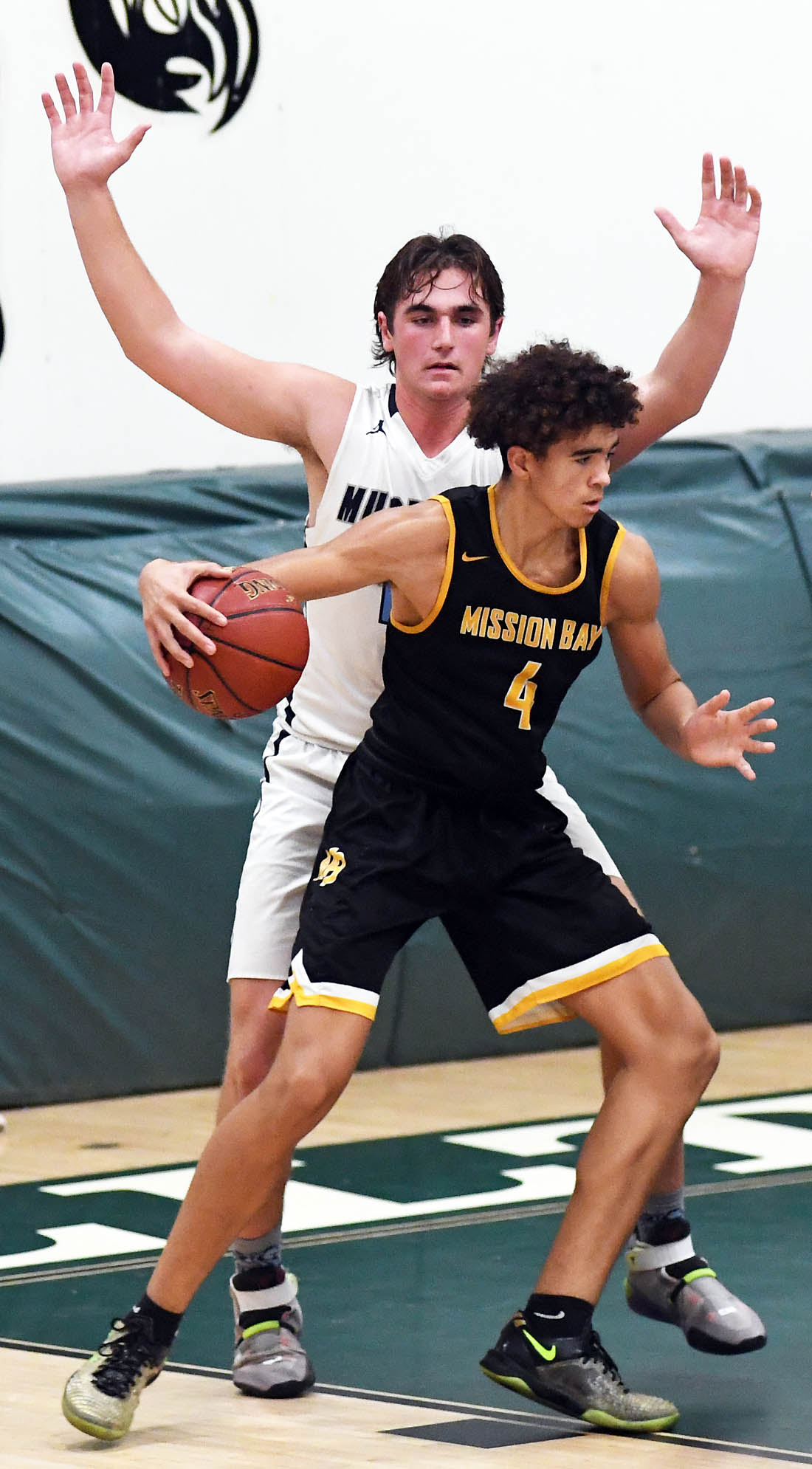 Seniors Zak Rachow (6-9) and P.J. Brinkman (6-6) were nearly unstoppable under the hoop.
"He (Rachow) really clogs up the middle and (Brinkman) helps fill in the post," Suda said.
The Mustangs took their final lead with 52 seconds on the clock as Rachow completed a three-point play with a foul shot to erase a 41-40 deficit.
Brinkman, a transfer from Virginia Beach, led Otay Ranch with 14 points. Sophomore Nico Cervantes followed on the scoreboard with 13 points while senior Kolby Yates (6-6) dropped in 12 points.
Eastlake nearly pulled out another thriller. Down by 10 points at halftime, the Titans rallied to take a 37-36 lead on hot shooting by sophomore Carl Luyun and junior Alex Crawford, in particular.
The teams combined for nine three-pointers in the third quarter, including five by Eastlake.
The Titans surrendered a 65-63 lead with 25.2 seconds remaining in regulation to go to overtime. Crawford tied the game at 71 on a three-point shot in the final minute of OT.
But La Jolla took possession of the ball with 2.8 seconds to play and junior Christian Gamboa (31 points) scored the game-winner on a lay-in as time expired.
Senior Sean Mitchell led Eastlake in the game with 18 points. Luyun followed with 17 points while Crawford dropped in 15 points.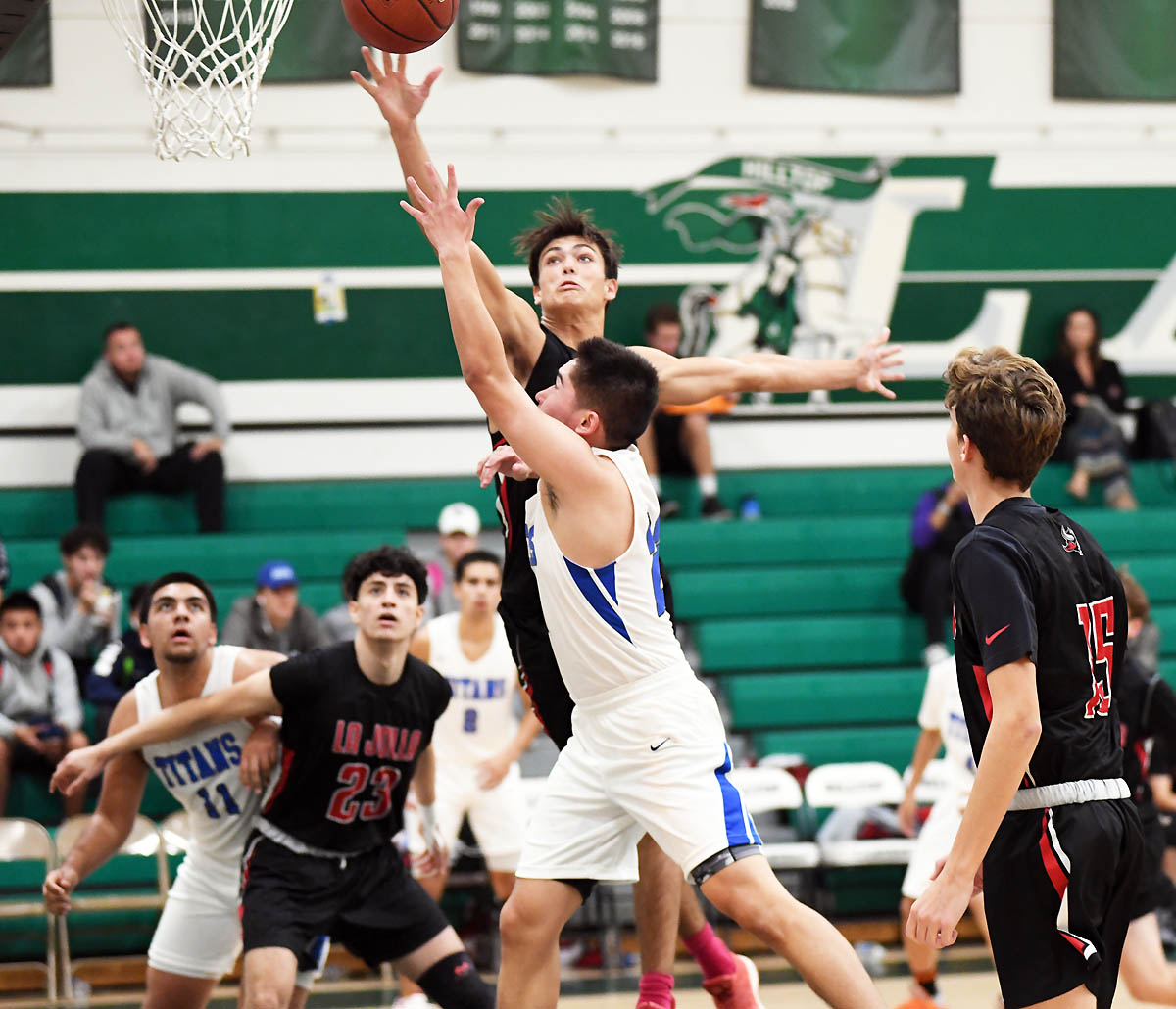 "Our guys played hard, they competed," EHS head coach Marlon King said. "Our guys have a desire to win, play with a lot of energy and effort. Our goal is to win every game and have a better record than last year (9-19), get into the playoffs and make a run.
"The Mesa League is pretty even this season, if you can take one from the favorite, you're in it."
In last Friday's opener, Helix defeated Hilltop, 74-32, as 12 Highlanders registered points, led by senior Maurice Holmes' with 18 points. Sophomore Luke Acosta paced the hosts with seven points.
Canyon Crest Academy defeated Westview, 72-44, in the nightcap to win the tournament title.
"The tournament was very competitive," noted Hilltop coach Luke Kelley, who served as tournament director. "If you looked at the teams at the start of the tournament, you'd have picked different teams to be in the final and semifinals. None of them made it. It speaks for the depth of the field. I think it's one of the most underrated tournaments in the county."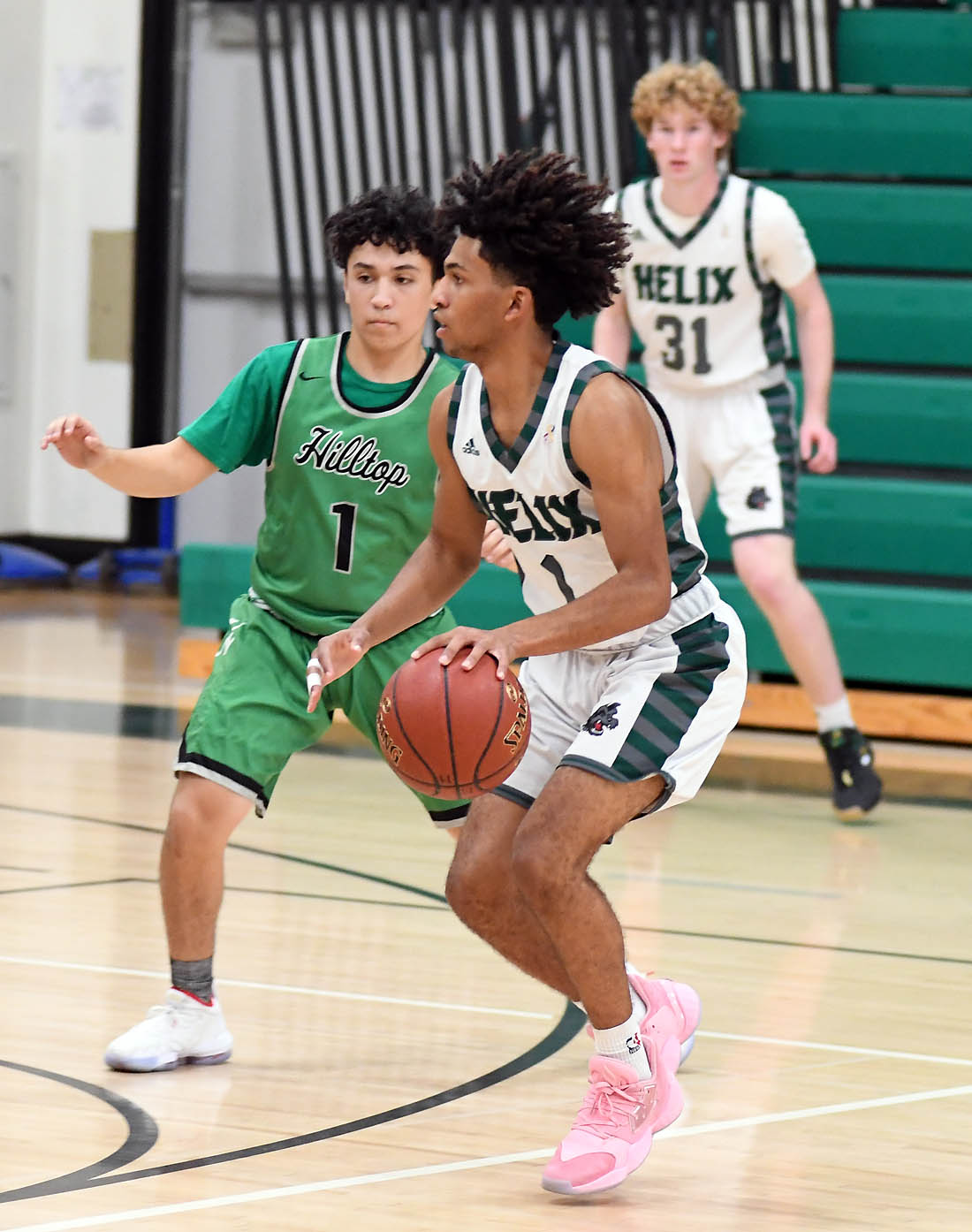 43rd Annual Hilltop Invitational
Friday, Dec. 6
Otay Ranch 69, Hilltop 42
Mission Bay 66, Helix 44
Eastlake 74, Canyon Crest Academy 69
Westview 56, La Jolla 42
Saturday, Dec. 7
Otay Ranch 58, La Jolla 52
Hilltop 63, Westview 51
Canyon Crest Academy 52, Helix 44
Eastlake 69, Mission Bay 44
Tuesday, Dec. 10
Otay Ranch 45, Westview 40
La Jolla 63, Hilltop 49
Helix 59, Eastlake 50
Canyon Crest Academy 39, Mission Bay 38
Wednesday, Dec. 11
Canyon Crest Academy 59, Otay Ranch 52
Mission Bay 63, Hilltop 21
Westview 54, Eastlake 49
Friday, Dec. 13
Helix 74, Hilltop 32
La Jolla 73, Eastlake 71 (OT)
Otay Ranch 43, Mission Bay 41
Canyon Crest 72, Westview 44
Girls soccer:
Castle Park finished undefeated in pool play last weekend at the Lady Vaquero tournament. Alayla Navarro scored all three goals in a 3-0 win over Mount Miguel and added another goal in a 1-1 tie with Calexico.
Castle Park, which closed out the weekend with a 3-0 win over Imperial on two goals by Paulina Servin and one goal by Aurora Segura, advances to this Saturday's semifinals against Liberty Charter at 10 a.m. at Mount Miguel High School.