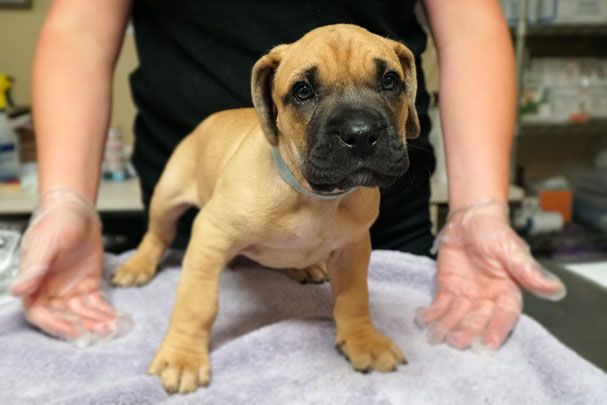 COVID-19 was originally named the 2019 Novel Coronavirus. It is no longer novel— 2019 is long done, the struggle of 2020's closures and cancellations now history, 2021 and the tentative return to some activities about to draw to a close and 2022 nearly upon society. Yet, non-profit organizations, community outreach groups and others who regularly raise funds for public programs continue to contend with the pandemic, reinventing how to serve humanity under permanently changed conditions.
Spokespersons from organizations across the county have a similarly positive observation: San Diegans gave more in 2020 than expected and that generosity trickled into 2021 as agencies shifted how they gathered donations.
For example, San Diego County Meals on Wheels President and Chief Executive Officer Brent Wakefield said the organization set a $450,000 goal for charitable gifts in 2020 but "really blew our target out of the water" with $800,000 donated.
However, he and other charitable organization leaders noted they are now seeing effects of the pandemic beginning to affect their bottom line and even as they navigate a return to in-person events, they are also navigating fewer donations while incurring higher costs.
While they are grateful for 2020's generosity, Castillo said, calling upon that generosity as the pandemic trails on has proven difficult.
"We would not have met the need without monetary and food contributions so we love to say thank you every opportunity we get. However, donations are down from last year in some of our fundraising categories and it was something we expected. What is hard to determine now is how long the increased need will last," San Diego Food Bank Interim Chief Executive Officer and Vice President of Finance and Administration Casey Castillo said.
The food bank went from serving 350,000 people per month, pre-pandemic to nearly 600,000 people at the height of the pandemic and is currently serving 550,000 people per month.
"We have been operating at that level for about a year and we think we will continue to serve that many people for the foreseeable future," Castillo said.
Their biggest challenge right now is the cost of food, Castillo said.
Even as they try to increase the amount of fresh fruits and vegetables they distribute to underserved families, the cost of produce and food in general is rising.
"We were purchasing one to two million dollars worth of food each year last year… This year we will spend more than ten million on food and we just adjusted our budget last month to add another million dollars of food purchases," Castillo said.
While non-profits continue to wrangle with pandemic-related costs, the everyday public appears to be shifting away from the emergency mindset that still plagues older adults who are most at risk for the virus.
"We're still in this really critical phase because we're serving more people on a regular basis. You have to have more drivers, more people in the kitchen. You have to have a larger care navigation team that's checking in on the seniors. All of that stuff is more expensive but in some people's minds it's like 'oh, well the pandemic, they've adapted now, they're good' when that isn't the case," Wakefield said.
Meanwhile, agencies have had to rethink who they target with fundraising campaigns and how they conduct those campaigns for maximum gain.
United Way of San Diego Chief Executive Officer Nancy Sasaki said it has been a "roller coaster" to navigate several transitions they were forced to make since the pandemic hit San Diego. Building relationships, a key point in donor-based fundraising, was a tremendous challenge.
"When you're building relationships with a new donor, someone you're trying to excite about what you're doing, so much of it is one-on-one and it was so hard to build that rapport with individuals in the pandemic," Sasaki said.
Shifting to virtual fundraising posed challenges with some older donors, she said, who were not as comfortable in an online setting.
"The younger generations are fine with it, that's how they communicate with their best friends," Sasaki said, but some older adults might not be as comfortable in that setting she said.
San Diego Humane Society Director of Public Relations Nina Thompson said the pandemic changed everyone's approach to fundraising, but also changed volunteerism.
"We had to cut back on volunteerism to keep staff safe on campus, had to put more animals in foster homes because we were following county guidelines and regulations on how many bodies we could have in the building," Thompson said and while the holidays generate more donations than usual, they are also when the facility needs the most help, posing a different challenge.
Salvation Army Divisional Secretary for San Diego County Lee Lescano said the holiday season is when people most depend on help from the organization, yet they are starting to see "an uncertainty and tightening budgets" take their toll on donations and volunteerism.
"San Diego County is so generous and we've been so blessed over the years and we definitely want to let people know we appreciate it," Lescano said, but he also recognized that 2021's steady budget was due to generous donors who gave in 2020. Those donation numbers are now trending downward.
"We're beginning to see inflation show. Donations actually stayed up over the first 12 months of the pandemic but we're now showing we're down 10% since last year," Lescano said.
In 30 years of working with the Salvation Army, Lescano said, he's learned that an economic dip usually only lasts about a year.
"It is still early on, this is when we start to put out our red kettles," he said in an optimistic tone.
Wakefield is more optimistic about the capacity for Meals on Wheels volunteers to meet new challenges, smiles as he talks about how some of the older volunteers have adapted to using the app on their phone, determined to adapt as conditions surrounding the pandemic change and change again.
Castillo suspects volunteers are unable to give as many hours as people return to in-office work.
"Volunteer hours are down slightly now as compared to last year. We think this is because of vaccinations. People are returning to work and school and our pool of potential volunteers is smaller," Castillo said.
Wakefield breaks down where the extra minutes go when volunteers are called to give more than they can handle.
"We have about 140 routes and a few of those routes are staff driven, but on any given day we're using about 130 volunteers. Our active volunteer pool is about 2500 but we could use 4,000. During the pandemic, we had a 50% increase in demand for services so a route went from being 12 people to being 18 people," Wakefield said, leaving no time to check on seniors beyond delivering their food and leaving in a rush to squeeze in all the deliveries.
The type of volunteers also changed, Wakefield said. Many of the large corporations that supplied volunteers before the pandemic set strict limitations on what those same employees could do while working from home. They got through the pandemic with more individual and family volunteers than usual, but that also appears to be changing as people navigate employment post-pandemic.
Partnerships proved strong during the pandemic, and simply sharing ideas led to new processes.
Like several other organizations, Castillo said, they found "what worked really well was a drive-through model… We thought 'we could supersize this and we have a network of 500 nonprofits' so we reached out and 35 nonprofits worked together" with San Diego Food Bank funding practical items like pallet jacks and refrigerators to create distribution points.
The 2020 social justice reckoning also impacted where people put their donations, Sasaki said, and time might prove some of those changes are permanent. It might have been less challenging, she said, for organizations that "are tangibly helping people, where someone heard the story of a person in their community or felt personally impacted" by a cause. Arts organizations faced — and continue to face— a bigger challenge as it can be tough to conceptualize the important role they play in the community, Sasaki said, despite their mental health benefits.
Even if people can't donate or volunteer, "just sharing our message with posts on social media, or from any organization you believe in" can make a difference, Thompson said.
"What we hold onto right now is hope," Thompson said.