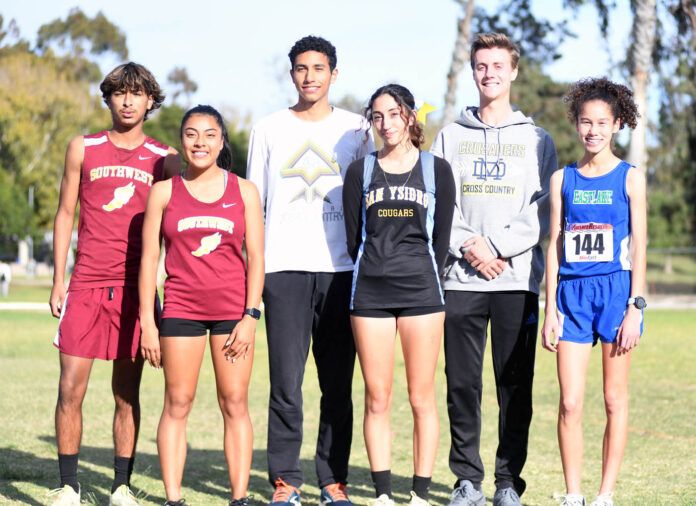 Eastlake High School freshman Jaelyn Williams set the course record at Chula Vista's Rohr Park in an Oct. 14 Mesa League dual meet against Bonita Vista with a time of 14:49 for 2.5 miles. She finished a whopping one minute, one second ahead of the second-place finisher.
She returned with her team to the site of her record-setting performance for last Friday's Metro Conference championship meet. Though she didn't exactly run away and hide, she did win by a significant margin in the girls varsity race as Eastlake easily won the team championship.
Williams timed 14:47.2 to finish 40 seconds ahead of senior Lady Titan teammate Amanda Challburg (15:27.8). Sophomore Thalia Stach made it a 1-2-3 finish for Eastlake with a conference-best low score of 20 points among the 10 scoring teams.
Williams, who has been running since age 6, said she was a bit surprised when she set the course record. But then she wasn't.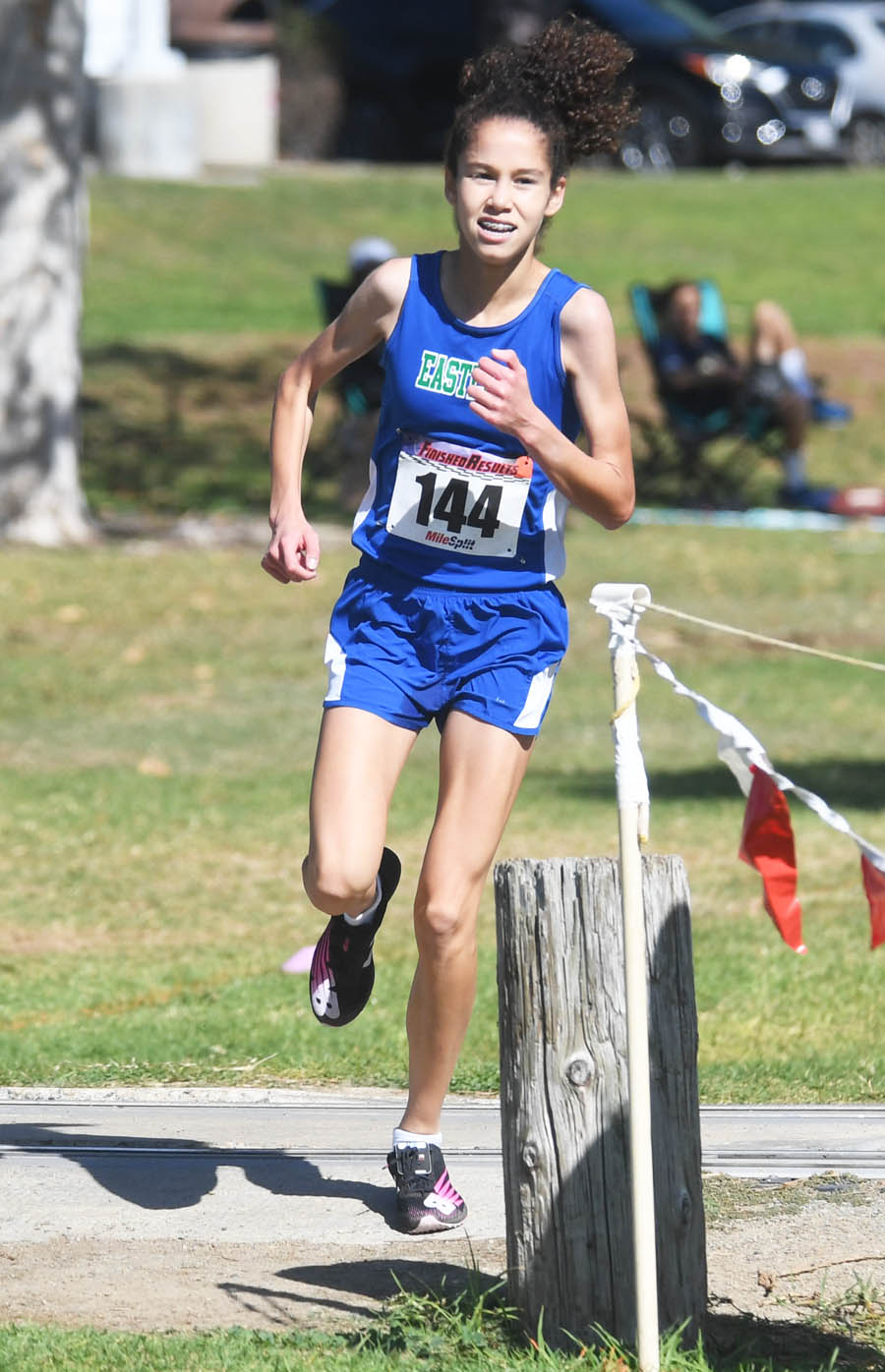 "I've won a lot of age-group and first women's overall in a lot of road races," she said. "I'm running with the team (now in high school) and the team is really neat and supportive. Everyone on the team pushes me in practice and in the races.
Williams will put her best foot forward at Saturday's San Diego Section championship meet at Morley Field. Racing starts at 8:30 a.m. The Division I girls race is scheduled for 10:40 a.m.
She is hoping to qualify for the upcoming state finals either as an individual or with her teammates.
The top two teams in the Division I girls race advance to the state meet, everyone else must qualify as an individual.
"I'm hoping to finish in the top 12, the top five would be nice," Williams said.
"We knew she would be good but she's met and exceeded all expectations so far," Eastlake coach David Koopman said.
The Lady Titans were dominant on the course with five of the top nine place-finishers at last Friday's league finals. Junior Vanessa Vuong (16:42.9) and senior Cameron Cruz (16:54.4) rounded out Eastlake's five scorers.
The top 10 finishers earned first team all-league honors.
Otay Ranch sophomore Aviva DeVore (fourth, 16:23.7), Southwest junior Diana Loredo (sixth, 16:45.8), Bonita Vista senior Rei Fulinara (seventh, 16:48.1), Bonita Vista freshman Leiani Wilson (10th, 16:56.2) rounded out the top 10 finishers in the 70-deep field.
Bonita Vista finished second in the finals scoring column with 67 points, followed by Otay Ranch with 79 points, Olympian with 108 points, Hilltop with 128 points, Mater Dei Catholic with 189 points, Southwest with 195 points, San Ysidro with 205 points, Chula Vista with 208 points and Mar Vista with 272 points.
Broken down by leagues and regular season dual meet standings (the two are weighted equally to determine a league champion), Eastlake finished as the Metro-Mesa League champion, Hilltop finished as the Metro-South Bay League champion and Southwest finished as the Metro-Pacific League champion.
Individual league champions included Williams (Metro-Mesa), San Ysidro senior Daycia Fielden (Metro-South Bay) and Loredo (Metro-Pacific).
"Their hard work paid off," Hilltop coach Nancy DiBenedetto said in regard to her charges. "The summer miles made a difference. The camaraderie they built throughout the season helped them."
Olympian junior Angel Cordero finished undefeated in Metro-Mesa competition after winning the individual boys conference title with a time of 16:26.8 for 5K.
Without a clear-cut superstar this season, the field was spread out with several challengers within striking distance. Midway through the race, for instance, three boys were running abreast in the lead.
Cordero finished unchallenged in the stretch, followed by Otay Ranch senior Jake Shorey (second, 16:38.8), Mater Dei Catholic junior Joshua Dunphy (third, 16:43.5), Eastlake senior Trevor Santiago (fourth, 16:44.7) and Southwest junior Nathan Lopez (fifth, 16:56.4).
"I expected to PR — I wasn't looking to win, but it happened," said Cordero, who finished undefeated in league dual meets. "It feels good (to be a league champion). It feels gratifying that all my hard work has paid off. From the start, I wanted to reserve myself, so I didn't gas out. I just wanted to stay with the pack."
With about a mile to go, he finally made his move.
Mesa team champion Otay Ranch placed three runners in the top 10 in the 83-deep field. Senior Christopher Harvie was eighth in 17:05.4 while senior Neil Griffin was ninth in 17:10.9. Sophomore Matteo Garcia led Metro-South Bay League team champion Sweetwater across the finish line in 10th place in 17:10.9.
Olympian junior Andrew Campbell was sixth in 16:56.5 while Bonita Vista sophomore Sebastian Aranda was seventh in 16:59.0 to round out the top 10 all-league team.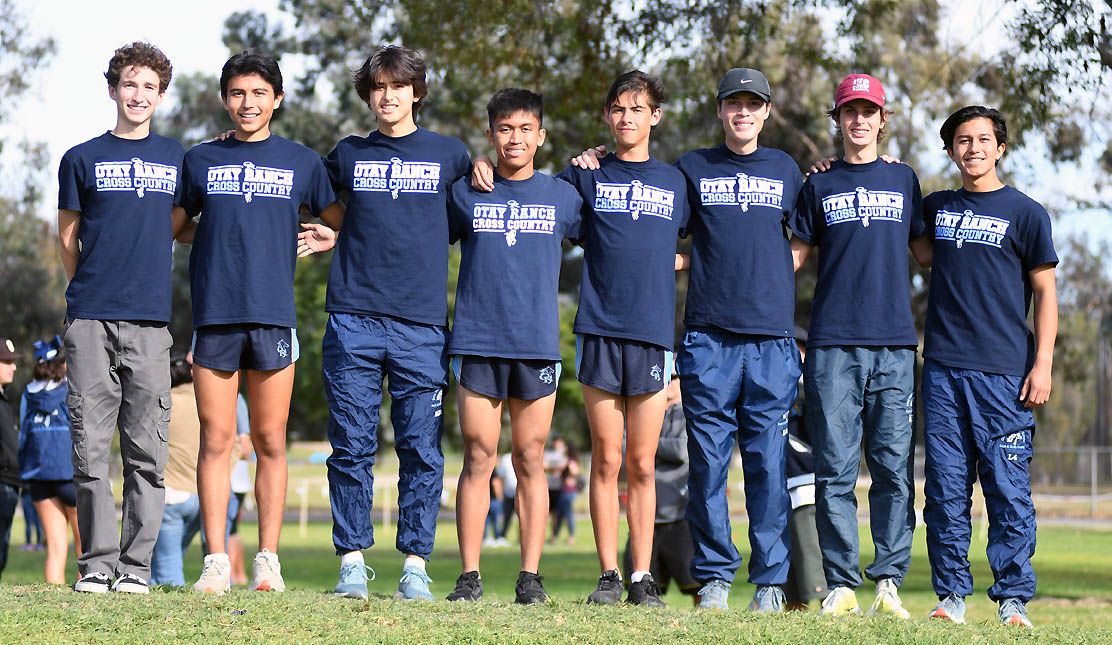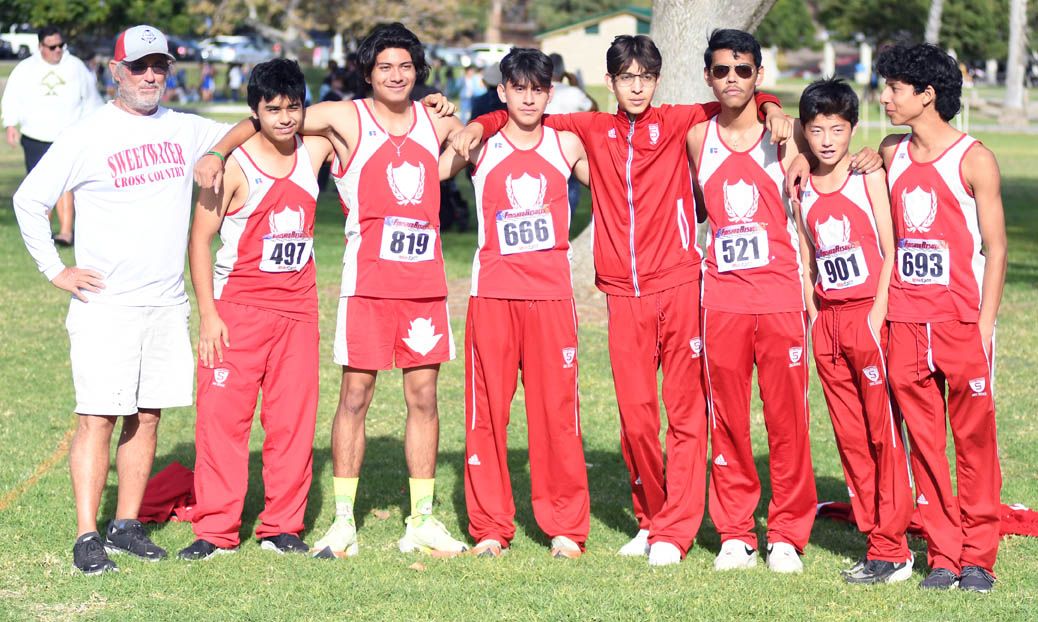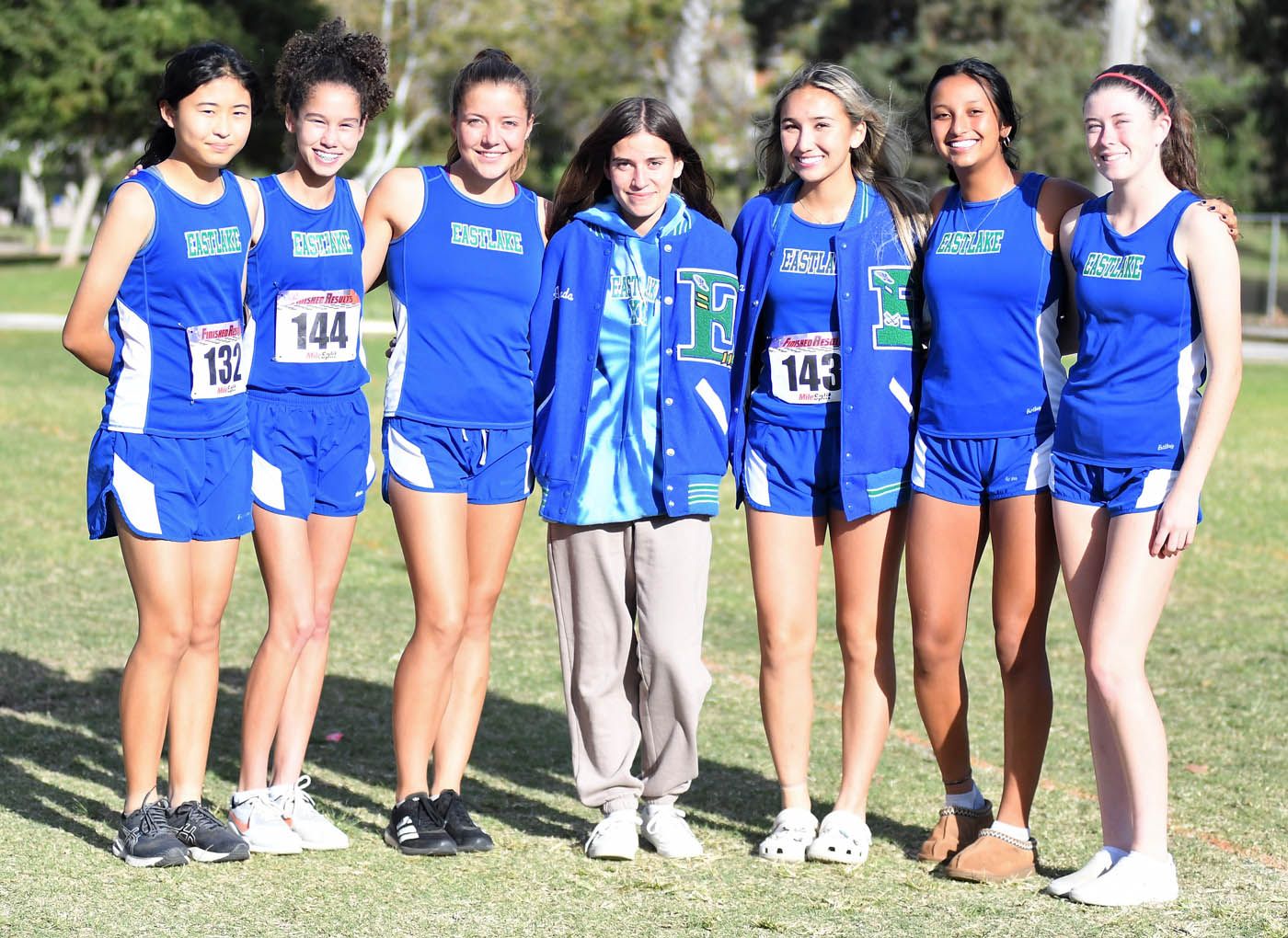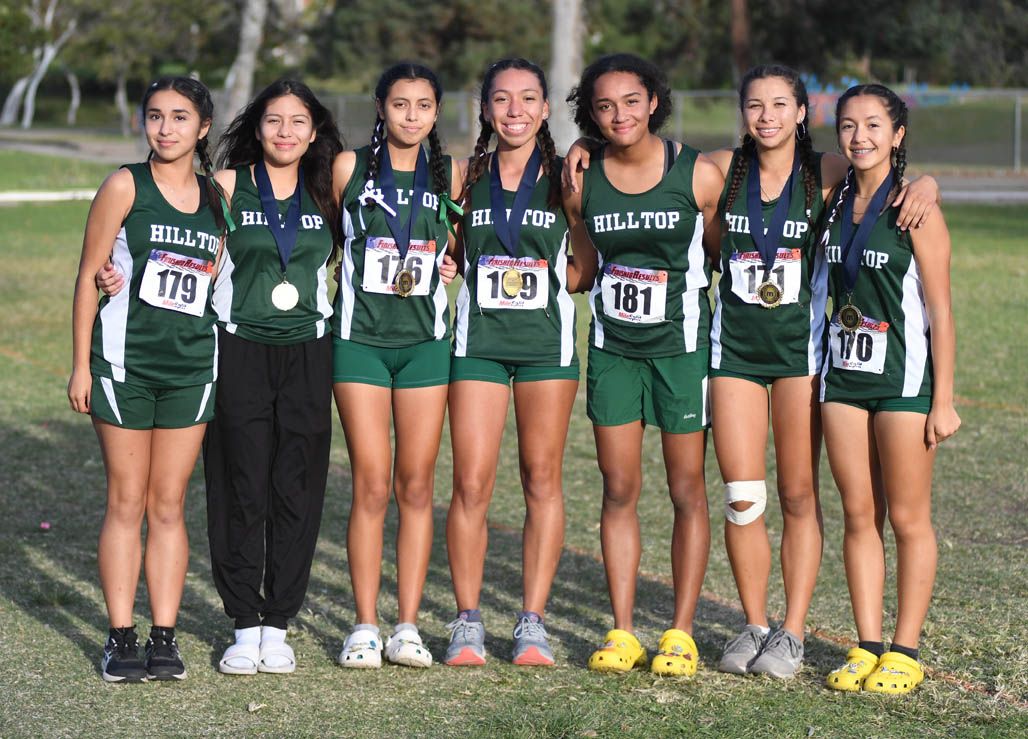 Otay Ranch topped the finals field with 51 points, followed by Olympian in second place with 97 points, Southwest with a very strong showing in third place with 98 points, Sweetwater in fourth place with 105 points, Eastlake in fifth place with 110 points, Bonita Vista is sixth place with 126 points, Mater Dei Catholic in seventh place with 141 points, San Ysidro in eighth place with 186 points, Chula Vista in ninth place with 258 points, Hilltop in 10th place with 293 points, Mar Vista in 11th place with 355 points and Montgomery in 12th place with 360 points.
Otay Ranch finished as this year's Metro-Mesa team champion, Sweetwater as the Metro-South Bay team champion and Southwest as the Metro-Pacific team champion.
Cordero earned honors as the Metro-Mesa Runner of the Year while Dunphy finished as the Metro-South Bay Runner of the Year and Lopez finished as the Metro-Pacific Runner of the Year.
Southwest coach David Buse said he believes this may be the first time in school history that both the Raiders' boys and girls teams won league championships in the same season.
"It's been a steady positive progress for our school and the community," Buse said.
"We have been very fortunate for the past few years to have some talented boys and girls in our program, especially on the boys side the past couple of seasons dating back to 2019." Otay Ranch coach Julian Valdez said. "This talent is a testament of not only the middle school programs that have served as feeders for the district, but also the student leaders within the Otay Ranch program that have helped foster this talent.
"Kids like Colby Parise, Johan Gijon, Dominic Garcia, Grant Bice, Austin Parise, Aydan Wohlford, Jake Shorey and Jacob Juden are just some of the leaders that have led this team to great heights. While we know the future remains bright, scoring 17 points in the JV race and welcoming back some healthy runners next year (Zach Shorey, David Castellon, Xavier Jaramillo, Enzo Timple, among others) will allow the Ranch to keep working to be the best it can be, credit however to Olympian, Eastlake, and Bonita Vista for continuing to improve and make our league one to be proud of. Angel Cordero ran a phenomenal race, and it was great to see from such a nice kid."
JV champions
Otay Ranch won the overall conference points race in the boys junior varsity field, scoring 17 points to runner-up Olympian's 65 points and Southwest's 72 points. Otay Ranch placed the top three finishers in the 5K race: sophomore Zachary Salamida (18:03.9), junior Allen Soriano (18:24.6) and sophomore Aiden Sparks (18:26.8).
Southwest topped the Metro-Pacific field with the top 10 finishers.
Eastlake was even more dominant in the girls JV field with five of the top six place-finishers.
Sophomore Alexis Sepulveda (17:37.9), junior Sienna Blanco (18:19.1), freshman Navi Ball (18:24.3) and junior Rae Ball (18:25.4) were the top four finishers in the 2.5-mile race – all from Eastlake.