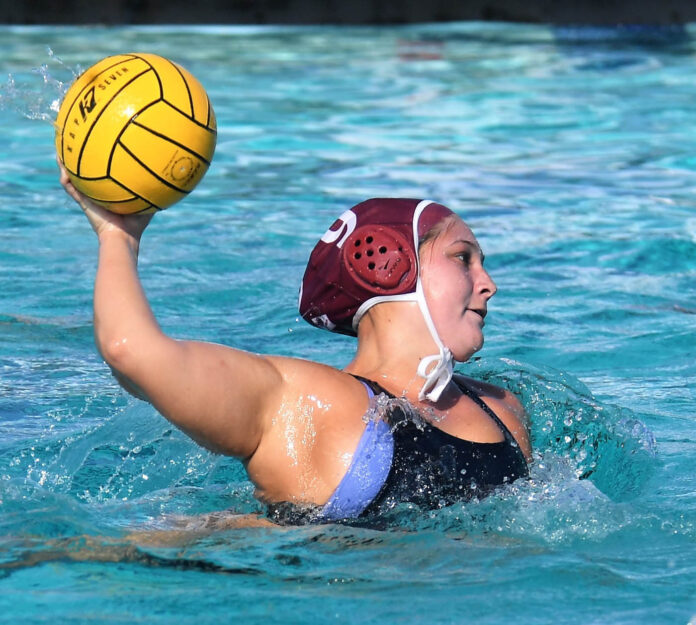 Southwestern College's men's water polo team is producing one of its most successful seasons in recent years. The Jaguars hope to extend that success through this weekend's Pacific Coast Athletic Conference championship tournament.
Competitions starts Friday, Nov. 5, and concludes with playoff games on Saturday, Nov. 6. All games will be played at the Southwestern College pool.
Southwestern finished PCAC regular season play with a 6-4 conference record, 14-10-1 overall. The Jaguars tied San Diego Mesa (12-8 overall) and San Diego Miramar (13-10 overall) with identical 6-4 conference records. All three teams finished behind regular season leader Grossmont (10-0 in conference, 20-12 overall) and ahead of Palomar (2-8 in conference, 4-20 overall).
Grossmont received the top seed for this weekend's tournament and will be looking to win the championship to receive an automatic bid to the Southern California regionals, which will also take place at the Southwestern College pool.
"The biggest thing is to win the conference championship to get to the regionals," Grossmont head coach Ty Lackey said.
Lackey's team entered last weekend's Dia de los Muertos tournament at Southwestern College ranked seventh in the state. The Griffins met up with eighth-ranked Cerritos College in their final game of the 20-team men and women's event last Saturday.
Grossmont rallied from an early deficit to lead 10-7 but the Falcons reeled off the final four goals, including the game-winner on an intercepted pass with five seconds left, to claim a wild 11-10 victory that could flip the rankings.
The Griffins had taken a 3-0 tournament record into the game against Cerritos, which now leads the series between the teams 2-1.
Grossmont opened the tournament with a 17-12 win over Citrus, then defeated Mt. San Antonio College, 13-8, before handing Southwestern a 13-6 setback.
Lackey said his team was missing three players for last weekend's tournament – two under concussion protocol and another out because of illness – and the strain on the team's depth might have contributed to the late defensive collapse. The Grossmont coach said he expects his team to be at full strength this weekend.
"It's been a process," Lackey said. "A slower process than we're used to, but we've never faced a COVID-19 season before. A lot of things have changed but it's been fun. The boys haven't given up; they keep pushing hard."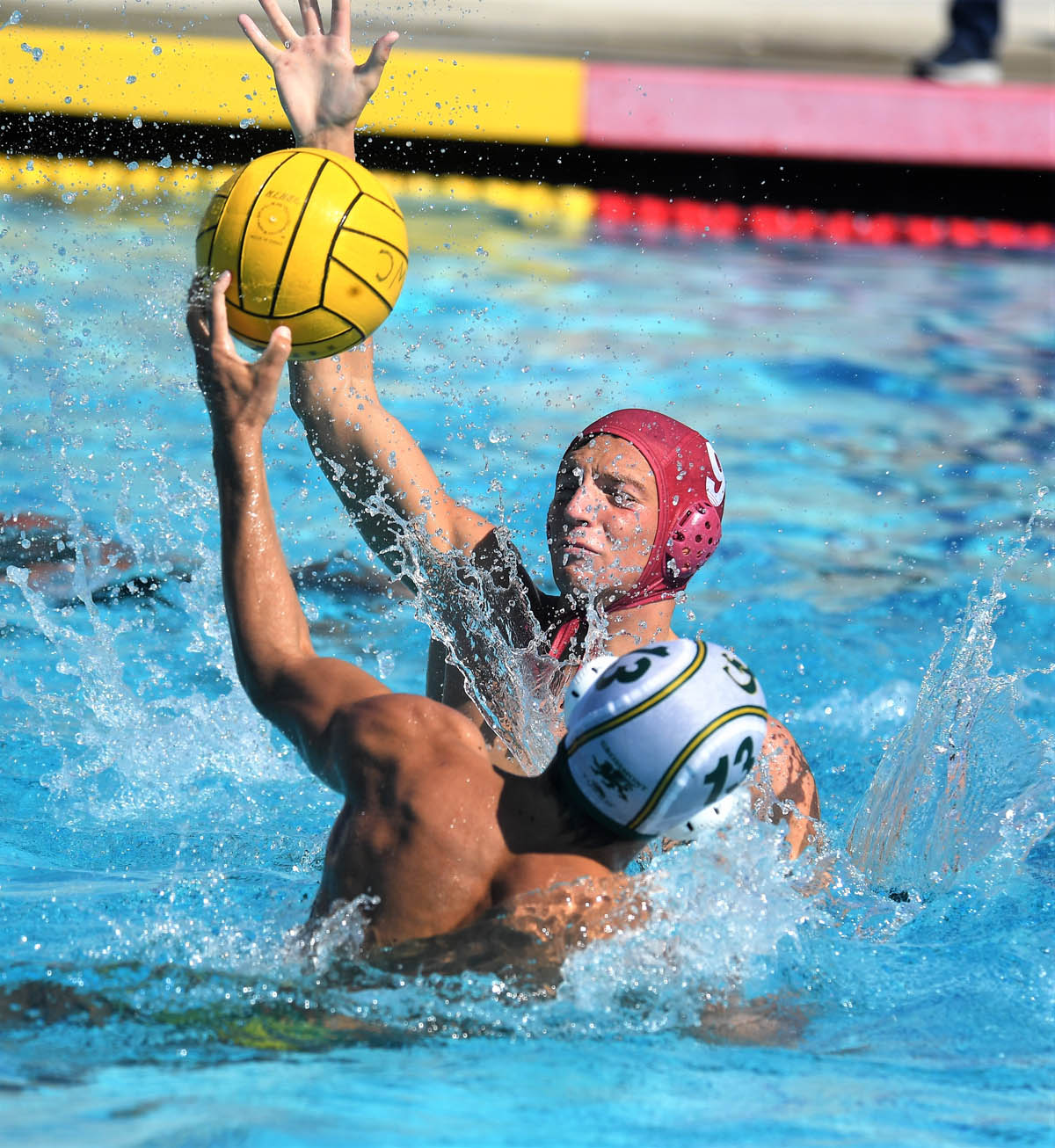 Jaguar Nation
Southwestern had its six-game unbeaten streak snapped by last Saturday's loss to Grossmont. The Jaguars had defeated Fullerton, 13-5, and El Camino, 20-10, at the SMC mini-tournament on Oct 15, then ripped off PCAC wins against Miramar (16-11 on Oct. 20) and Palomar (22-9 on Oct. 27).
Southwestern faced off last weekend's Dia de los Muertos tournament with a 14-14 deadlock against Citrus and a 16-9 win over Rio Hondo.
Following the loss to the Griffins, the Jags closed out last weekend's tournament with a 12-8 loss to Cypress.
It was back in the water on Monday to close out PCAC play with a 16-7 victory at Crafton Hills (0-10, 1-17).
SWC has beaten both Crafton Hills and Palomar twice in conference play along with a win and a loss against both Mesa and Miramar and two losses to Grossmont.
The Jaguars, who are averaging 13.1 goals per game, are hoping to close that gap this weekend.
"The season has been really good," said sophomore Bryce Heber, who led the team in goal-scoring with 108 goals and 52 assists through 26 games. "We really only have two returners from the last team. It's been nice to see the team come together, especially with the young guys, the guys right out of high school.
"The conference tournament will be very interesting. It will be a good chance for the whole team to prove itself."
Heber, freshman Zack Hastings and sophomore Jeremy Longworth — all Mar Vista alums —top the Jags in goal-scoring this season.
Hastings ranks second with 105 goals and 48 assists.  Longworth has the most points (goals and assists) on the team with 55 goals and 111 assists for 166 points. Heber has the most steals (60) while another former Mariner standout, freshman goalie Levi Lord, has started 24 games with 198 saves to his credit.
The Southwestern women's team finished conference play 4-5, 6-12 overall, after compiling a 0-4 record last weekend.
The 0-4 showing at last weekend's tournament was compounded by the absence of leading scorer Jasmyn Austin (Bonita Vista) due to a hand injury. Head coach Alissa Mashburn is unsure of Austin's availability for the upcoming championship tournament but is hoping for the best.
Austin, a sophomore, tops the SWC ladies with 41 goals and 32 steals in just 13 game appearances.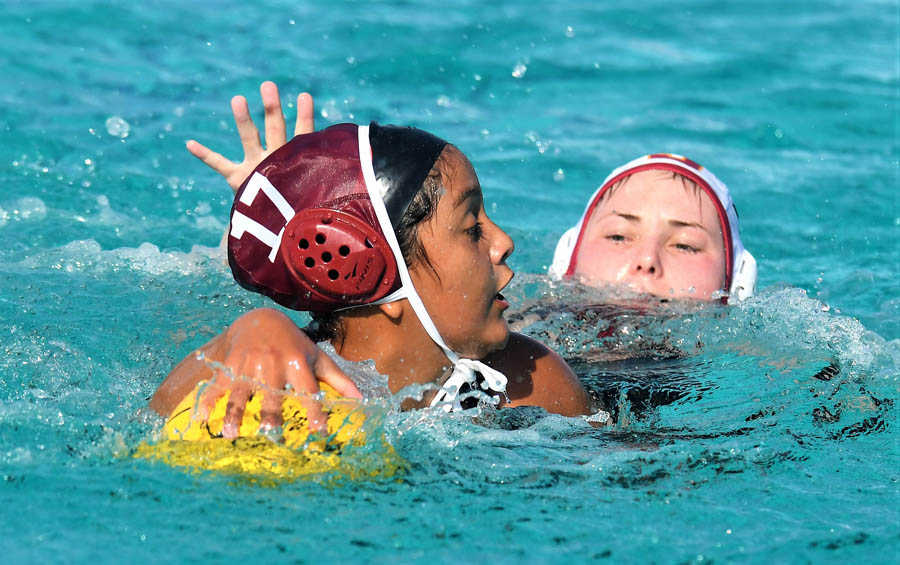 Next up on the scoresheet is sophomore Tess Johnson (Eastlake) with 31 goals and 11 assists in 16 games and freshman Monique Beas (Hilltop) with 21 goals and seven assists.
Sophomore Josie Fialko (Bonita Vista) has started 15 games with a .417 save percentage.
Palomar (10-0 in conference, 14-8 overall) and Grossmont (8-2, 15-7) are the top seeds this weekend. Mesa carries a 5-5 conference record, 8-12 overall record, into the conference championship event. Behind Southwestern in the standings are Miramar (2-8, 5-15) and Crafton Hills (0-9, 1-10).
Mashburn said the team used last weekend's tournament to play teams from outside the conference in an effort to increase physical conditioning for the conference tournament.
"We're grateful to be back," Mashburn said of the sport's return to play at the community college level this season. "It's been a struggle due to conditioning while being out of competition for so long. But we're grateful we're back."
Southern exposure
Mesa's men and women's teams are coached by former Bonita Vista standout Beto Vasquez. The Olympians finished 2-2 on the women's side and 2-3 on the men's side.
"It was a great showing," Vasquez said. "We were lucky to play Westcliff University, a Division III university team. It was a great experience for us. Between us and Grossmont, there's about 15 guys who can play at the next level."
The playoffs should be exciting.
Players to watch