The San Diego Gulls roster for their 2022-23 American Hockey League campaign is starting to take shape in advance of the team's exhibition game against the arch rival Ontario Reign Saturday, Oct. 8, at Pechanga Arena.
The two Southern California rivals — the top developmental affiliates of the Anaheim Ducks (Gulls) and Los Angeles Kings (Reign) — are set to face off their lone preseason game at 7 p.m. All seats are general admission and priced at $10 (season ticket holders receive a special fee). Parking in the arena lot also will be free.
The Ducks have assigned players to the Gulls through training camp cuts and similarly with the Kings to the Reign.
There are some recognizable faces from last season's Gulls roster and some new faces coming on board through recent draft picks and free agent signings. With a few exceptions, players must be at least 20 years old before they can play in the AHL.
The Gulls head into a decidedly new-look season with a new head coach (Roy Sommer, the AHL's winningest coach in league history with 808 wins over 24 years), new general manager (Rob DiMaio, who as director of play personnel played a key role in helping put together the roster for the St. Louis Blues' Stanley Cup championship team), expanded Pacific Division lineup (the Calgary Wranglers, relocated from Stockton, and the expansion Coachella Valley Firebirds, the top developmental team of the Seattle Kraken) and an expanded schedule (72 games instead of 68).
Back on the schedule is the 2023 AHL All-Star Classic, which will take place Feb. 5-6 in Laval, Quebec, home of the Montreal Canadiens' farm team, after being postponed by the COVID lockdown.
The Gulls face off regular season play Oct. 14-15 in Grand Rapids, Mich., against the Griffins. They return to San Diego for their home opener Oct. 21 against Ontario.
The Gulls play four more games in October: Oct. 22 at Ontario, Oct. 26 against the visiting Colorado Eagles and Oct. 28-29 in Abbotsford (Canada).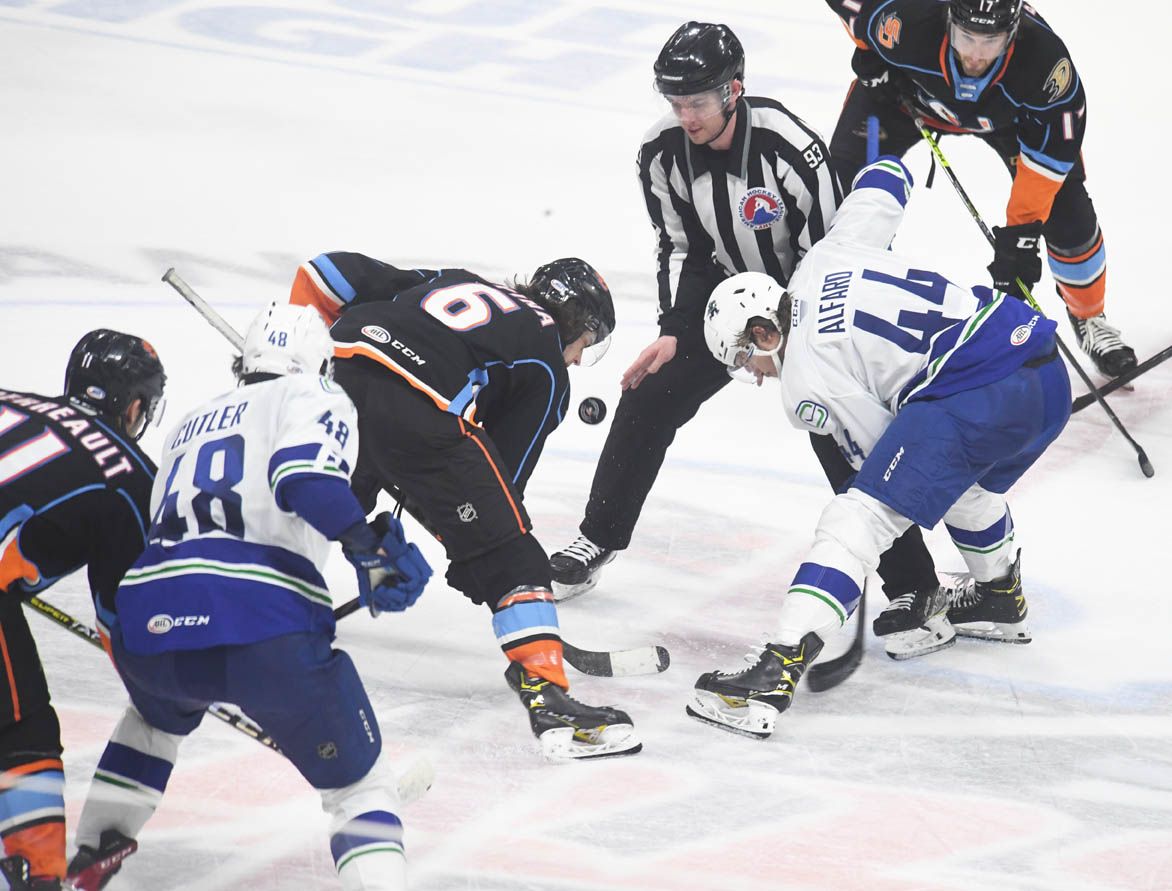 Birds of a feather
The Ducks have been busy helping build the 2022-23 San Diego roster as well as their own for the future bit by bit during training camp.
The Gulls opened their own training camp on Monday.
Assignees from the Ducks include right wings Hunter Drew, Jacob Perreault, Bryce Kindopp and Dmitry Osipov, left wings Max Golod, Blake McLaughlin, Logan Nijhoff and Brayden Tracey, centers Brent Gates Jr., Ben King, Benoit-Olivier Groulx, Josh Lopina and Danny O'Regan, defensemen Nikolas Brouillard, Josh Healey, Luka Profaca, Axel Andersson and Drew Helleson and Austin Strand, and goaltenders Daniel Mannella, Olle Eriksson Ek and Lukas Dostal.
One of the duties of an AHL coach is to supervise the parent teams' development and rookie camps as his role is to mold and nurture along top prospects in the player pipeline to the NHL.
The Ducks held their development camp in July and their rookie camp prior to their main training camp. Included was a rookie showcase tournament Sept. 16-19 in San Jose with games against host San Jose Sharks (3-2 overtime loss), Arizona Coyotes (2-1 loss) and Vegas Golden Knights (4-3 win).
Tracey scored the Duck's lone goal against the Coyotes, which proved to be a rather physical affair.
Tracey, Perreault, Nijhoff and Owen Zwellweger all scored goals in the win over the VGK.
A total of six NHL clubs participated in the San Jose event, including the Kings and defending Stanley Cup champion Colorado Avalanche.
Sommer seems bullish so far with the Ducks' prospects.
"We want to be a team when the other team comes out, and they go man, 'That's a hard team to play against — they're physical and hard to get to the net. They make you pay a price," Sommer told the Orange County Register during the Rookie Showcase Tournament.
In addition, six of Anaheim's seven 2022 NHL Draft selections participated in the camp, including Mintyukov, Gaucher, defenseman Noah Warren (second round, 42nd overall), defenseman Tristan Luneau (second round, 53rd overall), center Ben King (fourth round, 107th overall), left wing Connor Hvidston (fifth round, 139th overall) and right wing Michael Callow (fifth round, 154th overall).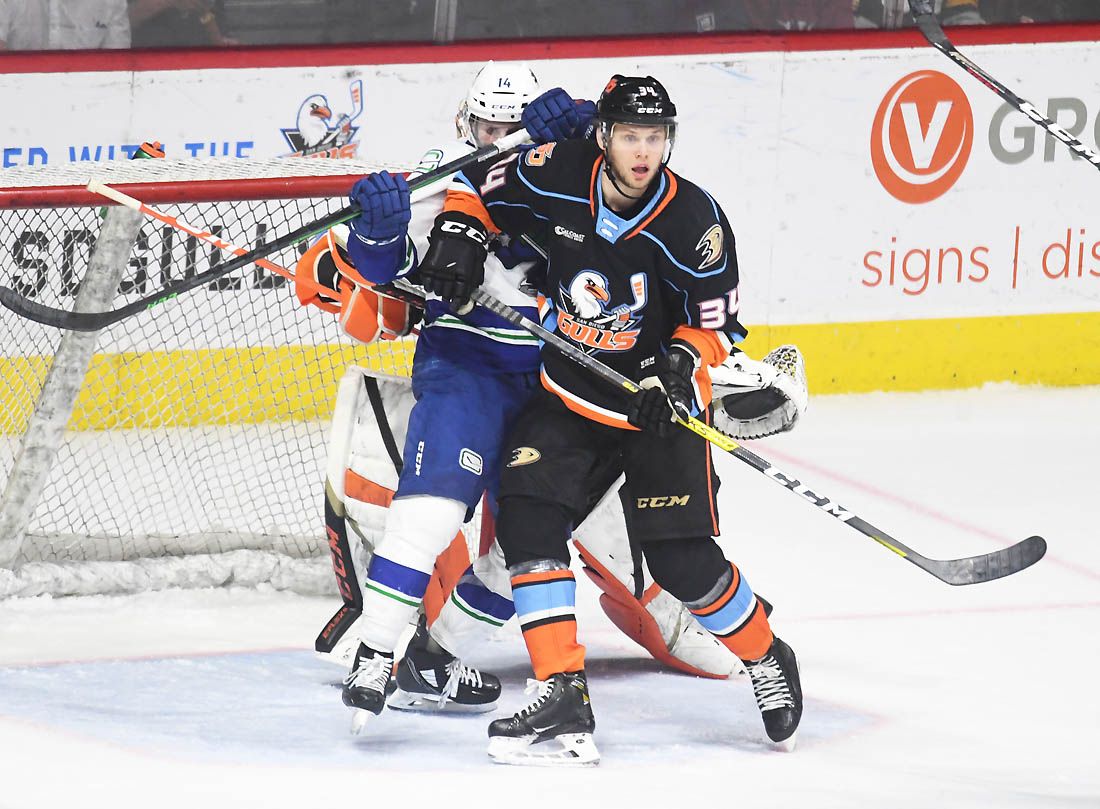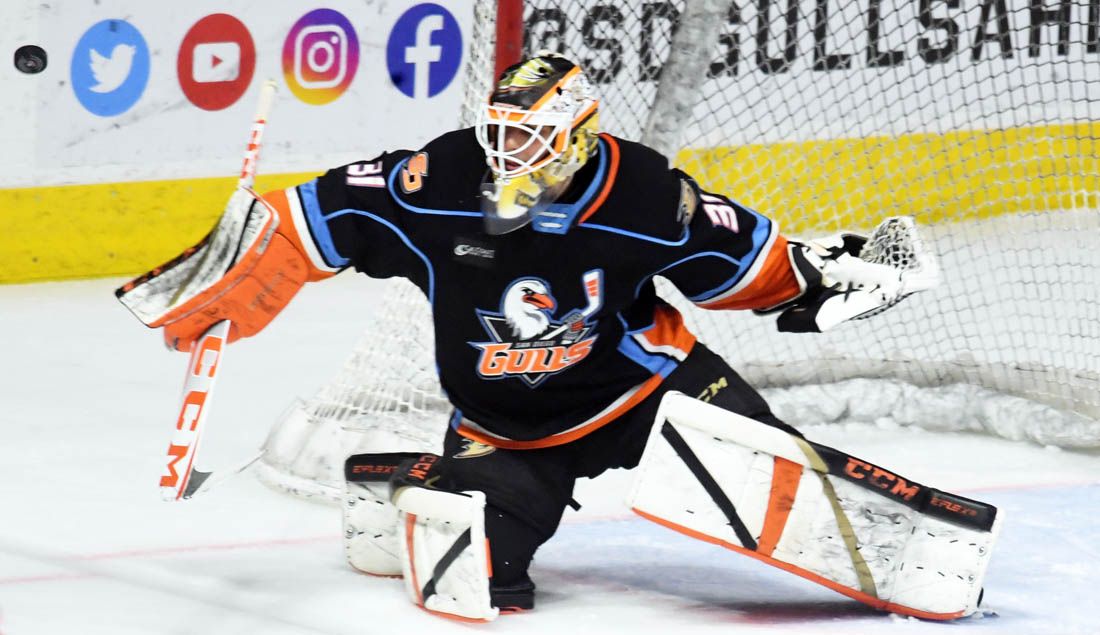 Lacing up the skates
Drew, Perreault, Brouillard, Groulx, O'Regan and Tracey have been impactful players with the Gulls during their time so far in San Diego.
Brouillard (39 points in 66 games), Drew (38 points in 64 games) and Perreault (37 points in 55 games) are the team's three top returning scorers from last season while Tracey notched 31 points in 55 games with the Gulls in 2021-22.
Tracey was a first-round pick (29th overall) by the Ducks in the 2019 NHL Entry Draft while Perreault was a first-round pick (27th overall) by Anaheim in the 2020 draft.
Overall, the Gulls return six of their top nine scorers from a season ago.
O'Regan ranked fifth on the team with 13 goals and 34 points in 53 games.
A second-round draft pick (54th overall) in 2018,Groulx was back and forth between the Gulls and Ducks last season. He collected 11 goals and 22 points in 40 games with the Gulls while potting one goal and two assists in 18 NHL games.
Kindopp has collected 22 goals and 49 points in two prior seasons in San Diego while King, a fourth-round pick (107th overall) by Anaheim in the 2022 draft, is looking to the future after scoring 52 goals and 105 points for the Red Deer Rebels in the Western Hockey League last season.
Eriksson Ek was a fifth-round selection (153rd overall) by Anaheim in the 2017 draft while Andersson was a second-round selection (57th overall) by the Boston Bruins in the 2018 draft and Helleson was a second-round pick (47th overall) by the Colorado Avalanche in the 2019 NHL draft.
Eriksson Ek logged a 7-15-2 record with a 3.44 goal-against average and 0.880 save percentage in 26 game appearances as the back-up to Lukas Dostal (18-14-4, 2.60 GAA, 0.916 SPCT).
Dostal, a third round pick (85th overall) in trhe 2018 draft, was among the Ducks' latest training camp cuts.
Strand is among several free agent signees over the summer, coming over to the other side of the SoCal rivalry after four seasons with the Reign (during which he appeared in 21 games with the Kings).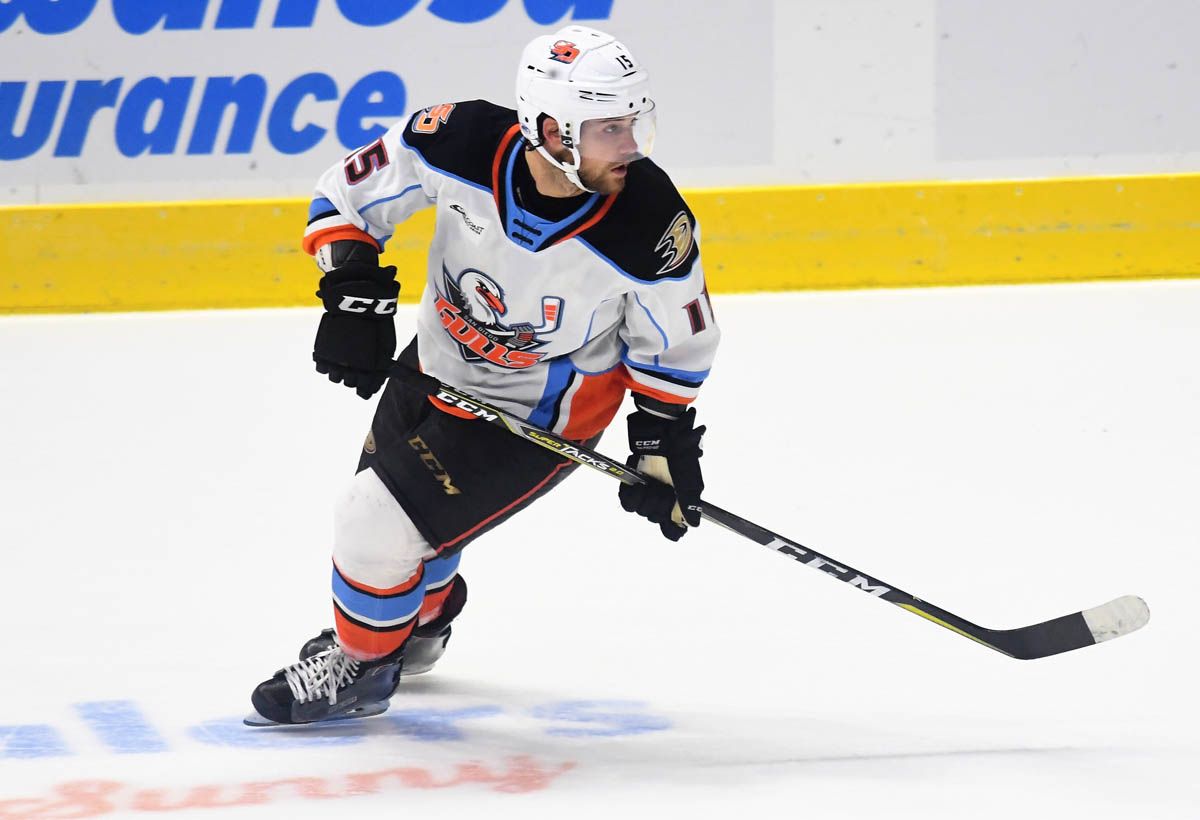 Of note, the organization welcomes back Southern California native De Leo (La Mirada), who signed a new two-year, two-way contract with the Ducks.
Originally a fourth-round draft pick (99th overall) by the Winnipeg Jets in 2014, De Leo has skated in three previous seasons with the Gulls. He logged 55 points (20, 35 assists) in 66 games in 2018-19, 25 points (10 goals, 15 assists) in 51 games in 2019-20 and 35 points (15 goals, 20 assists) in 37 games in 2020-21.
This past season he signed with the NHL New Jersey Devils and played on a two-way contract, appearing in 55 games with the Utica Comets and two games with the Devils. He finished as the Comets' No. 1 points-getter with 21 goals and 35 assists for 56 points in 55 games while appearing in two games with the Devils.
At 26 (he turns 27 on Oct. 25), he appears he could be hitting his prime now, and that's good new for both the Ducks and Gulls.
In 154 games with the Gulls, De Leo ranks fourth in goals (45), assists (70), points (115), and seventh in appearances among San Diego's all-time franchise leaders.
"No Place Like Home, Lets Run It Back Baby!" he posted on his Twitter account (@Dels9).
As of Wednesday, Anaheim's 2022 training camp roster stood at 29 players: 18 forwards, 8 defensemen and three goaltenders.
The Ducks face off the 2022-23 NHL season by hosting the Seattle Kraken on Oct. 12.
New horizons
Sommer, an Oakland native, has compiled an overall regular season record of 808 wins, 721 losses, 159 overtime losses and 48 ties in 24 seasons as the head coach of the San Jose Sharks' top AHL affiliates — the Kentucky Thoroughblades (1996-2001), Cleveland Barons (2001-06), Worcester (Mass.) Sharks (2006-2015) and San Jose Barracuda (2015-22).
Besides the record 808 wins, he also tops the AHL coaching ranks with 1,736 games coached as he enters his first season with the Gulls.
Sommer, 65, earned honors as the AHL's Coach of the Year in 2016-17 by guiding the Barracuda to the Western Conference Finals at the expense of the Gulls as the Cuda finished on top of the Pacific Division with a 43-16-0-9 regular season record.
Sommer has been a winner throughout his long 29-year head coaching career, which included 176 wins in five seasons in the East Coast Hockey League, a Kelly Cup championship with the Richmond Renegades in 1994-95 and ECHL Coach of the Year honors in 1995-96 after leading the Renegades to a 46-11-13 record and a league record 105 points. Overall, he spent 26 years in the Sharks organization, including two as an assistant coach and part of another season as an associate coach with the NHL club.
He also coached two seasons in Roller Hockey International with the San Jose Rhinos (1995-96), winning one Murphy Cup championship.
As a player, one of the first Californians to make it to the NHL, huee appeared in 741 professional games in the NHL, AHL, Inernational Hockey League, Central Hockey League and Pacific Hockey League. He won a Calder Cup championship with the Maine Mariners in 1984 and a Turner Cup championship with the Muskegon Lumberjacks in 1986.
He was drafted in the sixth round of the 1977 NHL Amateur Draft by the Toronto Maple Leafs but instead made his NHL debut as a member of the Edmonton Oilers, recording one goal in three games during the 1980-81 season. He represented Team USA at the World Junior Championships in 1976-77.
The Barracuda made the Calder Cup playoffs in five of Sommer's seven seasons at the helm (excluding the canceled 2020 playoffs).
Sommer's last two seasons with the Barracuda were not as successful in the win column as the Sharks' talent pool included younger recruits. San Jose did not qualify for this past season's Calder Cup playoffs with a dismal 20-42-4-2 regular season record that placed the team dead last in the division standings.
But the Gulls' newest head coach has a track record that is hard to beat after coaching more than 150 players to NHL rosters.
The AHL is all about player development for NHL teams and Sommer has been a master at that.
"Roy brings invaluable experience behind the bench as the winningest coach in the history of the AHL," explained DiMaio, who serves as Anaheim's assistant general manager and San Diego general manager as Sommer was introduced to the San Diego media at a July 12 press conference at the arena. "His strong track record of developing players ready to play in the NHL will help us continue a winning culture in San Diego for the league's top fans."
"It's an honor to be chosen as coach of San Diego," Sommer said. "It's probably one of the most sought-after positions in minor league hockey and, when they told me I got the job, I was fired up."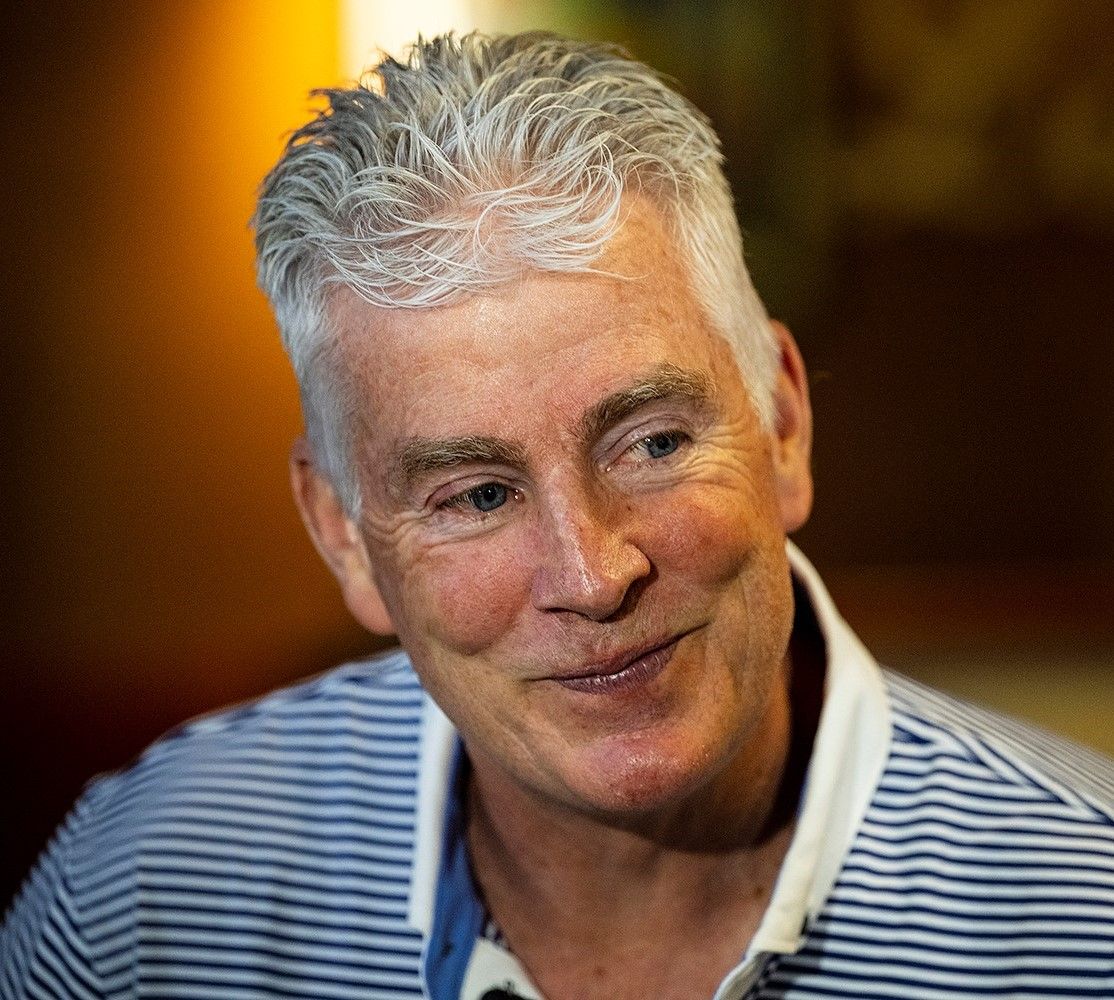 Sommer looks to take over a roster with a bit more talent than he's hard to work with the past few seasons. The Cuda's last winning season was in 2018-19 when it posted a 0.625 winning percentage and runner-up finish in the Pacific Division standings. The Bay Area team finished at an even 0.500 mark in 2020-21 in fourth place in the division standings.
The 2021-22 Gulls finished 17 standings points ahead of the Barracuda this past season.
Sommer will also be coaching in front of a lot more vocal fans. The Gulls averaged 6,993 fans last season as one of the AHL attendance leaders (tops in the Pacific Division) while the Barracuda averaged 1,789 fans while splitting time between the SAP Center and the Sharks' practice facility.
The Barracuda is set to embark on a new era as well with a move into their own arena under new head coach John McCarthy, a Barracuda alumnus under Sommer and a former U.S. Olympian. Sommer and McCarthy had been associated together since 2009.
Sommer, who had moved into a senior advisor's role with the Cuda, will now be out to develop talent for the Ducks instead of the Sharks.
"I've coached on the East Coast, in the middle of America and here on the West Coast, and by far, the best fan base in the American Hockey League has been the San Diego Gulls," Sommer said. "I really look forward to being behind the bench with the support (these fans) give this organization."

Sommer will not have long to wait to roll up his sleeves and get to work with his new team.
Not everyone from last year's San Diego roster will be back in 2022-23 after losses to free agency, most notable among them centers Alex Limoges and Vinni Lettieri.
Limoges suited up for 85 games with the Gulls over the past two season while recording 34 goals and 61 points. His breakout season came in 2021-22 when he racked up 23 goals and 40 points in 62 games to lead the team in scoring.
Lettieri has appeared in 36 games for the Ducks (five goals, five assists) and 46 games for the Gulls (22 goals, 48 points) over the past two seasons.
Limoges signed a one-year entry level contract with the Winnipeg Jets. As a sophomore at Penn State University in 2018-19, he set schools records with 23 goals and 50 points while tying for the lead in the nation in scoring.
Lettieri signed a one-year, two-way contract with the Boston Bruins after leaving the Ducks organization.
The July 12 press conference at Pechanga Arena to introduce Sommer as the Gulls new head coach also served to introduce DiMaio as the Gulls' new general manager. He was hired by the Anaheim Ducks on May 3 after spending 33 seasons in the NHL, including 14 as an executive and 19 as a player.
DiMaio, 54, spent the last 13 seasons with the St. Louis Blues, most recently as director of player personnel (2015-22). He also served as director of pro scouting (2012-15) and a professional scout (2008-12).
He will serve as Anaheim's assistant general manager and GM of the Gulls.
"Rob brings a wealth of experience and expertise to our front office,"Ducks general manager PatVerbeek said. "He's helped build a Stanley Cup-winning club and he will play an integral role for us in all areas of hockey operations moving forward."
Pacific Division AHL teams will feature five new head coaches this season, In addition to Sommer, also assigned to develop and nurture along NHL prospects are Coachella Valley's Dan Blysma, Ontario's Marco Sturm, San Jose's John McCarthy, Bakersfield's Colin Chaulk and Tucson's Steve Potvin.
Freeway Face-Off
Oct. 2: Kings 2, Ducks 1
Oct. 4: Ducks 5, Kings 4