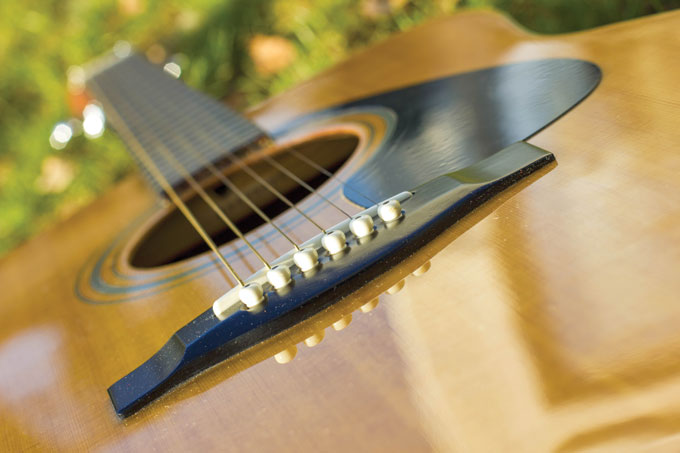 What began as an idea among two close friends has spawned into a music event that will soon be turning heads and opening ears in the South Bay.
The Memorial Park Bowl is set to host a charity concert from 12 p.m. to 4 p.m. on Saturday, March 30, featuring local bands Static Halo, Action Andy & the Hi-Tones and Neko Neko Neko.
The show, called "South Bay Rockers," was originally set to take place on March 2, but had to be rescheduled on account of inclement weather.
There is no formal ticket price, but a pay-what-you-can cash donation is required for entry, with all proceeds going to help cover event costs and improve music resources at the Chula Vista Boys & Girls Club.
Sharon Young, who came up with the idea for the event with her friend, Neko Neko Neko front man Hector Penalosa, said guests will be, "pleasantly surprised by how rocking it is."
Young and Penalosa, who got started as the bassist for The Zeros, a Chula Vista-born punk band in the 1970s, dreamt up the idea for a show over discussions about old-school rock and roll culture in San Diego.
"Little by little we started talking about, wouldn't it be great if we did a concert that would totally honor and showcase some bands that came out of Chula Vista and out of National City," Young said.
Each band brings its own style of music, with Static Halo trending towards indie rock, while Action Andy & the Hi-Tones and Neko Neko Neko serve up brands of roots rock and rock and roll, respectively.
Young and Penalosa wanted to make sure that the show was being done for the right reasons.
"We didn't want to call it a reunion show, we didn't want to make it a vanity project at all," Young said. "We just wanted to make it a really joyful experience where we can get like two or three bands together."
Along with listening to music, attendees will be able to purchase from a food truck and an ice cream van, and participate in prize drawings that include giveaways of art, a ukulele, kids' bikes and more.
"Anytime there's a grassroots movement that involves arts, and involves youth, involves community, especially a multilingual one, I think it's really a great thing to experience," Young said.
The Memorial Park Bowl, an outdoor Greek amphitheater in the heart of Chula Vista, is near-and-dear to Penalosa, who remembers coming and jamming out with a friend as a 16-year-old kid, while dreaming about, "performing in front of millions of people."
"We just grabbed what little instruments we had, and we threw them in a supermarket shopping cart and we rolled it down to third avenue at the park," Penalosa said. "We were just kids having fun."'
Penalosa had the idea to donate proceeds to the Chula Vista Boys & Girls Club, a place he used to go to as a music-obsessed kid growing up in Chula Vista in the 1970s.
"It just made sense to help them out if we could," he said. "Kind of say thanks for being there. I think they do a really great service to a lot of adolescence and kids who might not have anywhere else to go."
This story was edited to reflect the show was postponed to later this month.