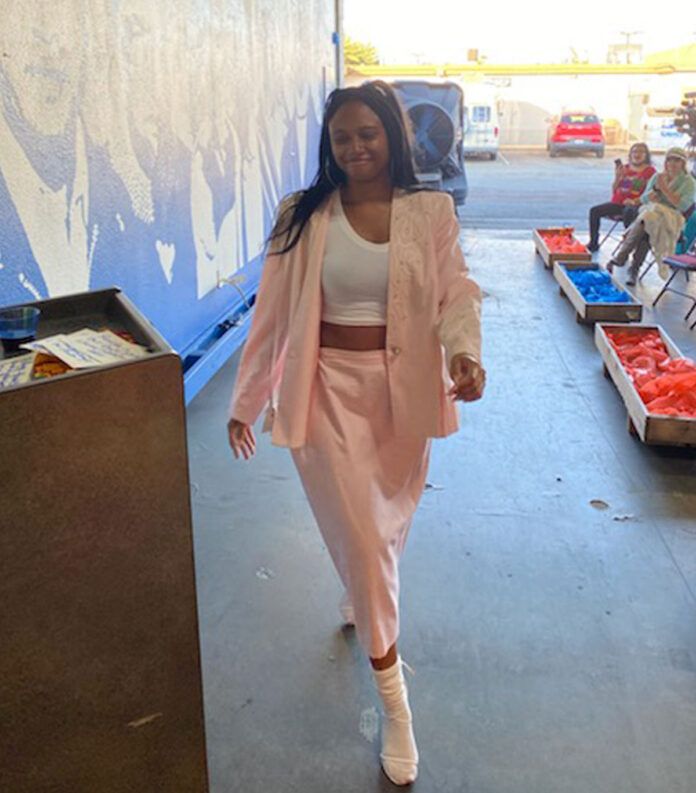 Chula Vista based nonprofit Community Through Hope highlighted its collection of items at The Hope Chest fashion show on Aug. 18, with a grand reopening to the public on Aug. 19. The original retail space launched as part of the initial design of Community Through Hope and was gaining traction as a store and place for unsheltered clients to receive second-hand items until the COVID-19 pandemic hit. Due to the need for additional space when CTH stepped up to provide mass-scale nutrition distributions, The Hope Chest closed.
The multipurpose program operates as a thrift store that generates unrestricted dollars, which goes directly toward unsheltered programming and a place where unsheltered individuals can get what they need. The collection of items is offered for free to unsheltered homeless clients and for purchase by the community on an ongoing basis.
Community Through Hope CEO Rosy Vasquez said though CTC is based in Chula Vista, it covers all South Bay San Diego County and has been in a "brick and mortar" building for four years and the thrift store was part of its original incarnation of the nonprofit.
"We always wanted to have a thrift store enterprise to help the community to be able to access low-barrier items at an extremely inexpensive cost," she said. "But primarily, to be able to work with other local nonprofits and providers who have clients who have no access to clothing or housing needs. And through a voucher program, be able to work with other organizations so that their clients could access clothing, housing, housewares free of charge."
Vasquez said this model is a "pay it forward" across the board.
A charitable way for community members to shop and donate to helping those who are less fortunate.
"It is a great way for folks who do not make a lot of money, but at the thrift store can find quality items at a great cost," she said. "It also allows our clients who may be housing insecure or unsheltered come and shop with dignity and respect for no cost."
The fashion show was special and unique, said Vasquez.
"Our staff were the volunteers and the models," she said. "They have invested so much time and effort getting The Hope Chest back up and running. When COVID came, we had to capsize the store so that we could make room for additional nutrition to feed the community. It was important for the staff to be part of the grand opening and the relaunch."
Vasquez said staff were able to select outfits from donated items at the store and put together a great fashion show.
"We were surrounded by friends, family, potential shoppers while the show went on and it was very special," she said. "The work that we do is so difficult working with those most vulnerable in Chula Vista and South Bay. We work with the unhoused, housing vulnerable, folks with food insecurity. There is a lot of trauma around the folks that we help, so for the staff to be so engaged in a fun way, I think was therapeutic for them. We had a blast."
The Hope Chest is open Fridays and Saturdays from 9 a.m. – 2 p.m. to the general public. The rest of the week, it is reserved for CTH's clients and partners to access free clothing. For more information visit communitythroughhope.org.
The Hope Chest operates regularly on Friday and Saturday at 465 C Street in Chula Vista from 10 a.m. to 2 p.m. All proceeds go back into programming that serves CTC's unsheltered homeless clients. For more information call (619) 947-6002.