Two of the San Diego Section's four boys qualifiers for this weekend's state championship dive meet are freshmen. Both look to have long and successful careers if the results of last Friday's section finals are indicative of their potential.
Mater Dei Catholic's Valentino Nieto won the Division II title while Granite Hills' Chance Hall placed third in the Division I field.
Nieto finished with the highest point total in both boys divisions; he also topped both divisional girls winners in point total.
Ramona's Caden Clark was second in the Division II boys program with 220.50 points, followed by Pacific Ridge's Mason Hood in third place with 216.15 points. Mt. Carmel's Dylan Gharbaoui was fourth with 210.35 points while Ramona's Matthew Thomas was fifth with 187.70 points.
Mt. Carmel's Isaac Norris placed sixth in the division with 154.75 points while Ramona's Matias Valkama was seventh with 152.25 points. Mt. Carmel's Coleson Seiter rounded out the field in eighth place with 140.60 points.
Torrey Pines' Ali Polidori won the Division I girls title with 247.40 points while Cathedral Catholic senior Bowie Krawczyk won the Division II girls title with 254.45 points
Nieto previously won the Mesa League boys championship with 284.25 points.
"It's nice but I put in a lot of work before CIF," the Crusader frosh said. "I've been diving since I was 6. Hard work pays off."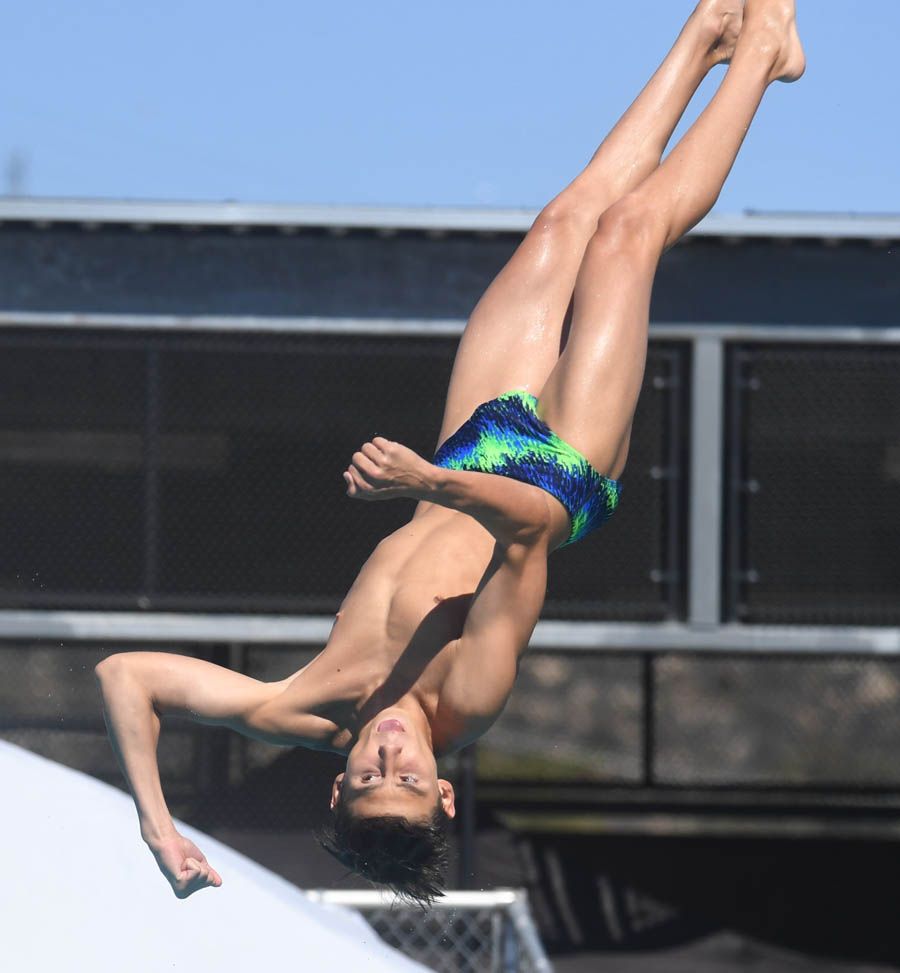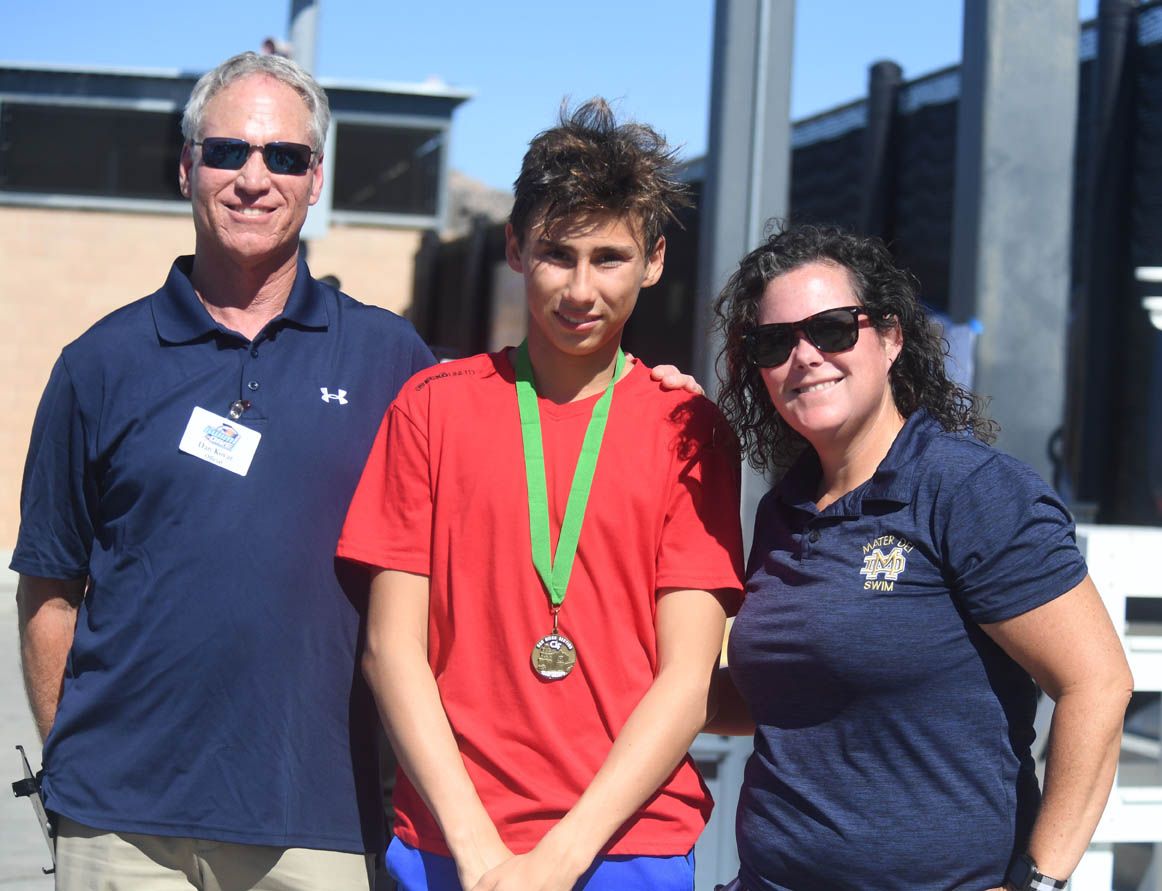 Nieto had to overcome some adversity in winning last Friday's CIF title after slipping on the board during warmups.
"I didn't hit my head; I hit my butt," he said. "I just re-set and put it behind me. I put on my music and ignored it."
Nieto's season is by no means over.
The top four divers, by total points in both divisions, qualified to compete in this weekend's state championship meet in Clovis.
Nieto was the lone Division II diver to qualify for the state meet. The top three place-winners in the Division I field filled in the gap.
San Marcos' Mason Shin topped the Division I field with 247.75 points, followed by Poway's Connor Liddle with 245.70 points in second place. Hall finished third in the 14-deep field with 230.30 points.
"It's huge," Nieto admitted about participating in the upcoming state meet. "But I also have regionals coming up (for club diving). It goes regionals, zones, then nationals. I've placed before."
Sweetwater district dive meet director Dan Kovar, who coaches Nieto, believes the Mater Dei Catholic freshman could surprise in this year's state high school field.
"The back story is that I've only been working with him for half a season," Kovar said. "We've been focusing on balance and hurdles on the dives he was going with before. He's improved.
"But state is another story. It's a different level there. Our goal would be to place top 12. That would be amazing for a freshman."
Boys diving
Division I scores: 1. Mason Shin (San Marcos) 247.75; 2. Connor Liddle (Poway) 245.70; 3. Chance Hall (Granite Hills) 230.30; 4. Ezra Purcell (Torrey Pines) 221.80; 5. Sam Mascari (Steele Canyon) 201.15; 6. Timothy Hanson (Canyon Crest Academy) 188.10; 7. Caleb Gonzalez (Mission Hills) 185.35; 8. Noah Gardner (Del Norte) 184.00); 9. Luke Ferratt (Rancho Bernardo) 179.90; 10. Ethan Bentley (Poway) 162.10; 11. Miles Ball (Helix) 158.25; 12. Felix Alcorn (Fallbrook) 156.80; 13. Luke Raggo (Poway) 150.10; 14. Bruce Nordlof (Grossmont) 143.60
Division II scores: 1. Valentino Nieto (Mater Dei Catholic) 269.55; 2. Caden Clark (Ramona) 220.50; 3. Mason Hood (Pacific Ridge) 216.15; 4. Dyan Gharbaoui (Mt. Carmel) 201.35; 5. Matthew Thomas (Ramona) 187.70; 6. Isaac Norris (Mt. Carmel) 154.75; 7. Matias Valkama (Ramona) 152.25; 8. Coleson Seiter (Mt. Carmel) 140.60