Chula Vista High School coaching legend Michael Collins passed away Jan. 20 at the age of 78.
A native San Diegan, Collins spent 39 years at the west side school either as a student, teacher or coach. He earned the distinction of winning eight Metro League Coach of the Year awards, 10 league championships, 15 San Diego Section playoff appearances, four semifinal appearances, one runner-up CIF finals appearance and a place in the San Diego Hall of Champions.
"Mike was well respected," said Gary Chapman, a former coach and principal at Chula Vista High School who worked alongside Collins for parts of five decades. "He was professional, organized, and wanted his students and athletes to get better and give their best effort."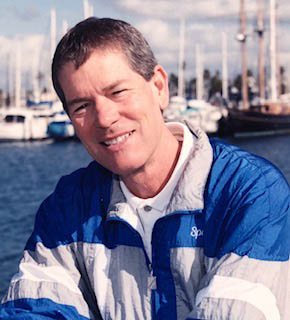 A 1960 graduate of the west side Chula Vista school, Collins was a lifelong Spartan, playing football, basketball and golf at the school before going on to play football at San Diego State University under legendary coach Don Coryell.
Collins played in the first game in Chula Vista High's new gym and was a member of the school's league championship football and basketball teams in 1959. He started as a tight end and defensive end for Coryell with the Aztecs (1962-64).
"He loved playing for coach Coryell," said Janet Collins, his wife of 54 years.
Michael Collins started teaching and coaching football and basketball at Chula Vista in 1966. He became head basketball coach in 1972 after coaching three seasons at the junior varsity level, winning back-to-back titles.
His 1989-90 team, which featured a pair of legendary players in their own right, Jerome Green and Donnie Edwards, was the first team since 1975 to win 20 games, finishing 21-8.
Green was the first freshman to ever play in a varsity game at that time; he currently ranks ninth overall in the section in career scoring with 2,409 points (1990-93) while being named the section's 1993 player of the year.
Edwards, a 1992 CVHS grad, would later go on to play 13 seasons in the NFL, including the hometown San Diego Chargers.
Collins won four consecutive league championships from 1982-85. His 1984 team finished runner-up in the Class 2A section finals, 57-55, to Oceanside.
When he finally retired from coaching in 2002, he had accumulated the most wins — 490 — among San Diego Section basketball coaches. Several individuals have now passed him in the intervening years, including current leader Ray Johnson at El Camino High School.
Helix Charter coach John Singer announced his retirement after 39 years as the Highlanders head coach in October with 741 career wins.
Collins retired as Chula Vista High's winningest basketball coach.
He was inducted into the San Diego County High School Coaching Legends, which Janet Collins said her husband considered the most prestigious honor in his 30-year coaching career.
"He was really proud of that," Janet Collins said. "Your peers are voting for you. It was an accomplishment."
He is also a member of the Metro Conference Hall of Fame.
Besides coaching at CVHS, he taught advanced placement U.S. history and physical education at the school. He was an offensive line coach in football before taking over the school's basketball program from Bob Korzep, who died last May at 83.
"(Mike) was respected by players, staff members, and was an extremely talented teacher," noted Chapman, who began his teaching career at Chula Vista High School in September 1969 and coached football from 1969-1992 along with a stint as junior varsity baseball coach for six years.
"He was an outstanding coach and an even better human being," Chapman emphasized. "He was a very strong supporter of San Diego State's football and basketball programs. We will all miss him. He aggressively fought the illnesses just like he aggressively coached. The Spartan community lost a dear friend."
Collins, who had battled Lewy body dementia for three years, had been in a care facility but returned home the final weeks of his life.
"He came home for a couple weeks, it was peaceful and quiet," Janet Collins said.
Collins has two daughters — Cathy and Diana.
Diana Collins earned athlete of the year at CVHS while competing in girls volleyball, girls basketball and track and field.
Cathy served as team manager for her father.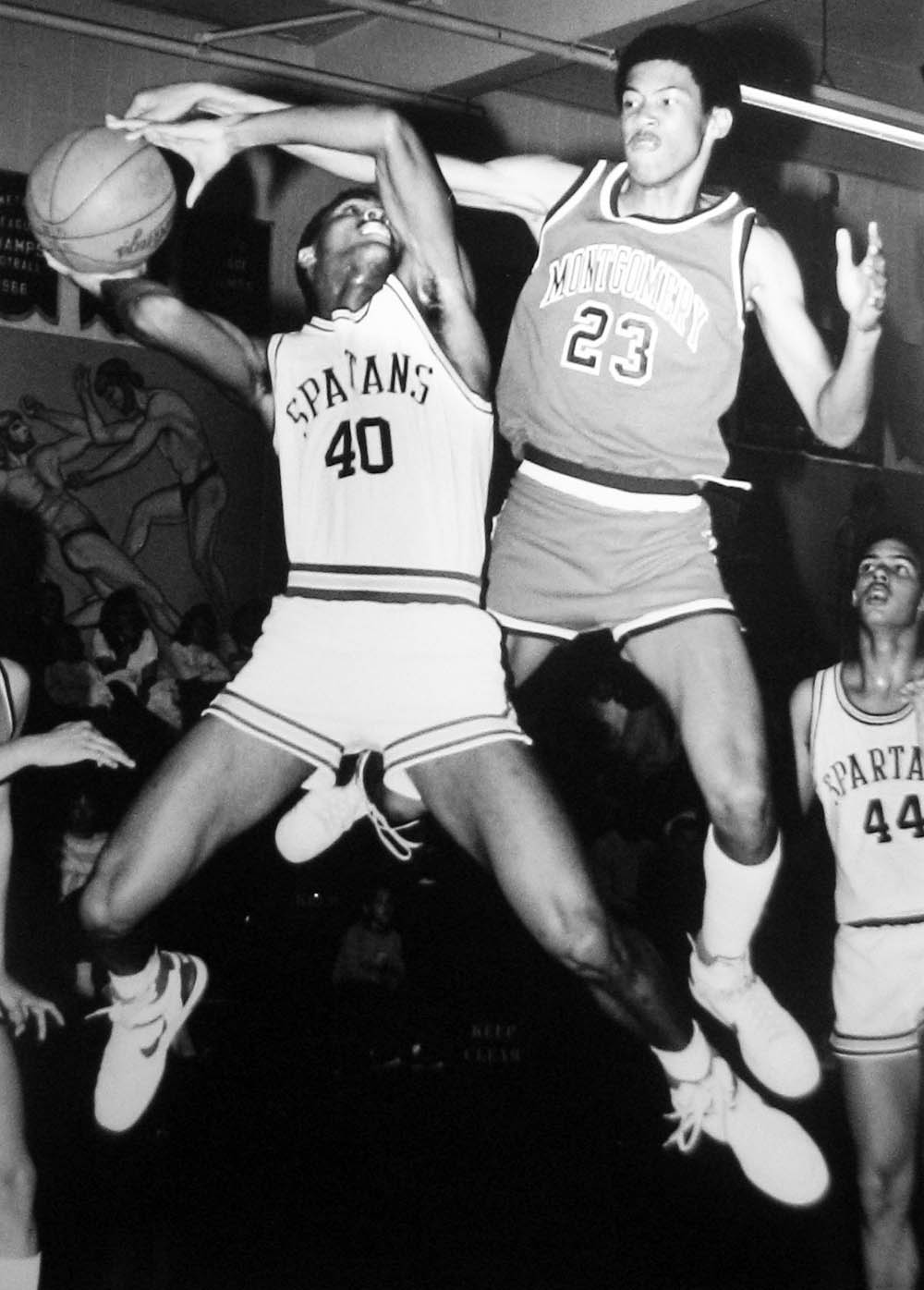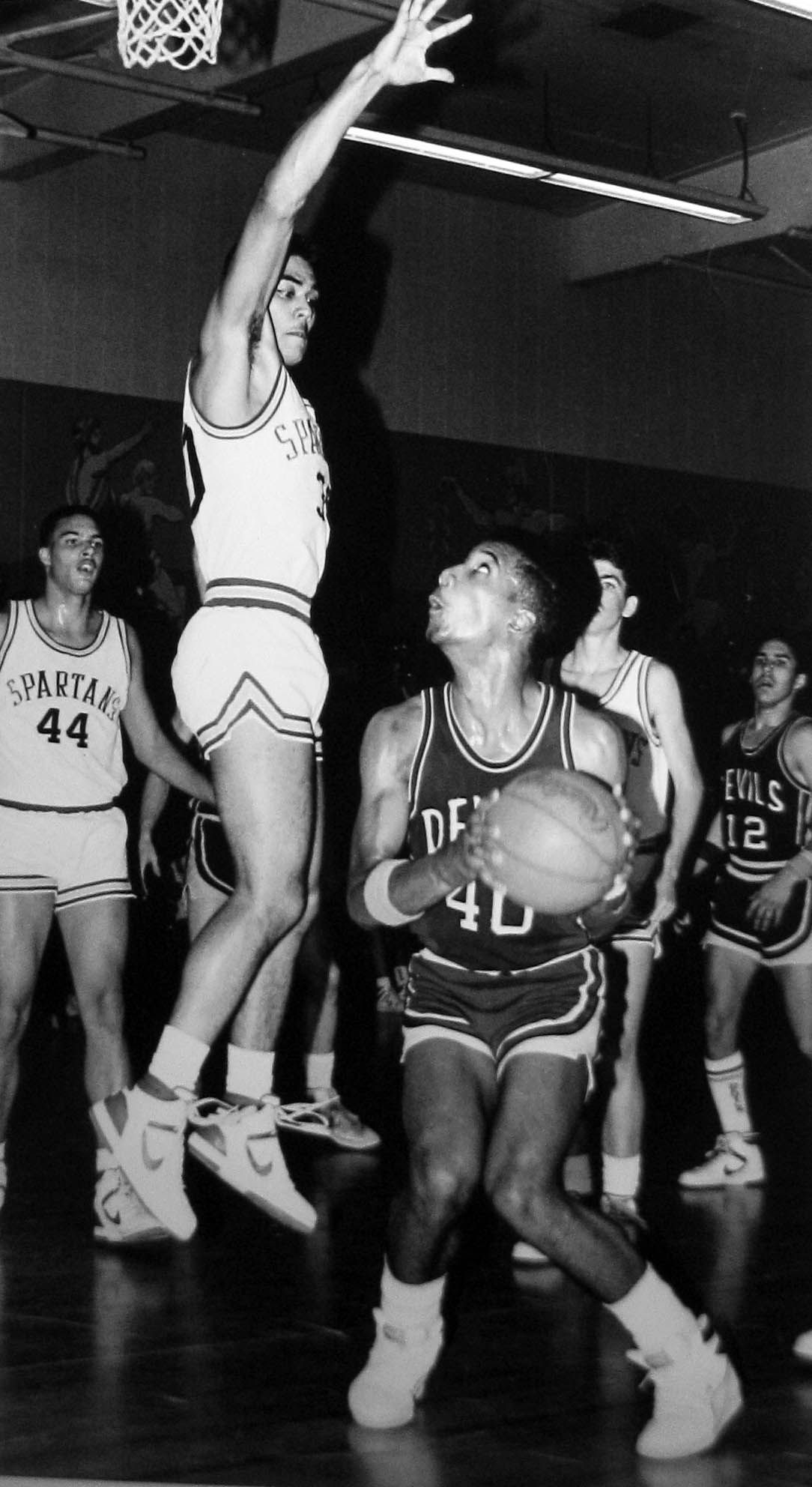 San Diego Section Commissioner Joe Heinz, a Spartan alum and former Aztec football player, spoke for the greater San Diego County sporting community.
"He was a die-hard competitor," Heinz recalled. "He played football at SDSU, he was a phenomenal coach at Chula Vista High School. He won (in the) CIF championships, he won league championships. He was a phenomenal teacher and was always there for the kids. He was here for every sporting event and every homecoming to support the kids."
He was a steadying influence on campus for multiple generations.
"When I was in school there, he was coaching," Heinz said. "When I started teaching there, he was coaching."
The tributes are many.
Spartan girls basketball coach John DeJesus rightly called Collins "a legendary coach here at Chula Vista High."
"I first met him when I started teaching and coaching the girls teams at Chula Vista in 1995," DeJesus explained. "He was a well-liked social science teacher and an extremely successful boys basketball coach. When I got here at Chula Vista his teams were constantly winning 20 games or more. He won several boys league titles and CIF games.
"Every summer he would take his teams to Hawaii to play tournament games and come back with first-place trophies. I had much respect for him because he was a great coach. He treated his players well and he expected the best from them. I enjoyed watching him coach. His players always played hard and all their games were extremely competitive."
Opposing coaches respected him on the court.
Steve Selland (Southwest High School) and David Ybarra (Sweetwater High School) were both long-time coaching adversaries of Collins. Both men recalled Collins with affection.
"I'm saddened to hear of Mike's passing," said Ybarra, who coached the Red Devils from 1984 to 2007, winning the 1990 Division I section championship. "No doubt about it, Mike was an outstanding coach. Playing Chula Vista was a natural rivalry for us at Sweetwater. Regardless of our records it was easy to motivate my players because it was Chula Vista.
"I remember in the 1990 basketball season when we were both in the top 10 of the San Diego County basketball poll. If fans didn't arrive before the start of the JV games, you weren't going to get in. Fans would be lined up waiting to get in as we arrived. You couldn't ask for anything better than having fans from both sides making the gyms rock. Those games were a battle of two outstanding teams. Lucky for us, we came out on top."
"Sad news to hear," said Selland, who coached the Raiders to the 2018 Division V section title. "I highly respected him and the entire Chula Vista High program that he led. I was honored to participate in their annual Christmas break tournament. Our teams had a great rivalry, but it was always very respectful because that was his demeanor. He treated me with respect and was always gracious to my players.
"Of the many memories, one in particular was his farewell last home game in 2002 where they were honoring him and his long career. As was often the case, we had a great back-and-forth game that went down to the final possession. As I left the old CVH gym that night, I knew things would never be quite the same. He was a great high school basketball coach."
A memorial service is planned at a future date when family members and friends can gather in a safe environment, according to Janet Collins.
A commemorative event is also in the planning stages at his alma mater when the basketball team can gather on campus.