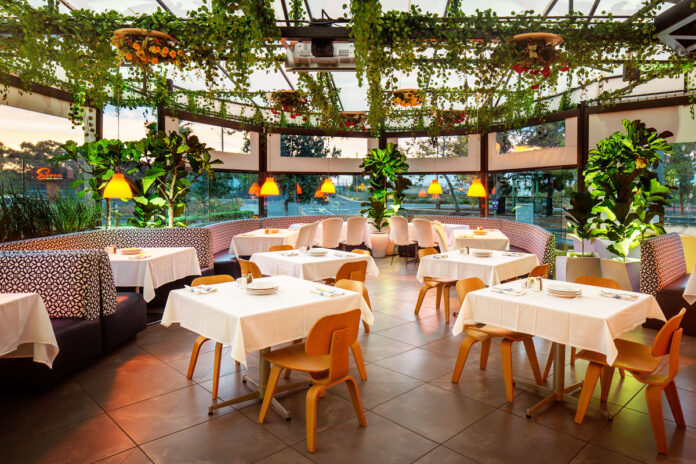 With a soft grand opening last week, Seven Mile Casino revealed its new partnership with the unveiling of Sammy's Restaurant & Bar, an addition to the newly redesigned bayfront casino. The bayfront restaurant may be new, but the relationship the casino has goes back to 2014, when Seven Mile's sister property Stones Gambling Hall in Sacramento brought Sammy's in as partner.
So, they have had the ability to bring Sammy's menu in there, make adjustments and modifications as needed for that type of gaming crowd," said Seven Mile Casino General Manager Joe Olivieri. "Now, they are able to bring that down here along with a really nice breakfast menu and a brunch that we have on Saturdays and Sundays. I have heard nothing but positive things about Sammy's being there, and our guests and our team members were excited about Sammy's coming in from the get-go."
Olivieri said he sees this as an excellent fit for the casino, not only bringing in an excellent restaurant, but also a great management team that is established with its menu as well as its name recognition, being in the San Diego region for more than 30 years now.
"Sammy's has a good variety with its menu, with its well-known wood fired pizzas and salads, but it also includes some pasta dishes, seafood items, a great Asian menu, excellent appetizers and desserts. It is really a great menu. When you have people here playing at our card room, it is nice to have a big menu and variety," said Olivieri.
Olivieri said it has already seen non-gambling people coming in, but that they purposefully had a quiet grand opening without a lot of fan fair.
"With everything that is still going on in the county and the state with COVID-19, we have been a little bit quieter about the opening in making sure that we are staffed up properly," he said. "It is one thing to come in and have a great meal, but we want to make sure that we marry that with excellent service. And we want to make sure we have adequate staffing throughout the entire property of the restaurant and the gaming side before we start pushing a big campaign to get folks through the doors to the restaurant."
Olivieri said people have seen the name, heard about the restaurant from people that have been there, found it online, and with the new RV park that opened adjacent to the property, many people walk or bike over that have no interest in gaming.
"They enjoy the restaurant, the patio, which is now a fun and comfortable place. Sami and his team did a great job at making it esthetically pleasing with the canopy and the plants in there, it really brings it to life," he said.
Olivieri said he thought they had a good restaurant before, and that it feels nice to be better than what he already felt was good.
"We received many compliments on our food, and now we bring these folks in that have great food and consistency," he said. "But we were not known as a restaurant, mostly gaming, and for years we did not have a name for the restaurant. It did not have its own identity. It was Seven Mile Casino that had a restaurant in it and a nice bar area, watch the games, and a nice patio area."
Olivieri said Sammy's is the type of company that is always looking at its menus looking for ways to do things better.
"Adding new dishes and keeping it fresh. From a guest standpoint, and a team member, myself, I eat here five or six days a week," he said. "We are open 24/7 and we serve food 24/7. We do have a smaller menu overnight from 2 a.m. to 9 a.m., but there is still hot meals, breakfast, sandwiches, soups and different items that folks can choose from."
Sami Ladeki, founder of Sammy's Woodfired Pizza, first opened its doors in 1989 in La Jolla, and has expanded its reach with locations in La Mesa, Del Mar, Mission Valley, San Marcos, Scripps Ranch, Nevada, Palm Desert, and Sacramento.
Ladeki said that the relationship with the company is so good, that they asked him to bring Sammy's to the bayfront casino. He said the restaurant was completely remodeled inside and out, spending $1 million in creating a new and exciting space for Chula Vista.
"We love to be part of this community," said Ladeki. "We are a community restaurant and that is one of our assets. For each community, we work for what is best for that community, and that has worked for us. Chula Vista is a nice city, pro-business, and we are just happy to be there. I see all the energy with all the new things happening at the bayfront and in the city. We are already doing well there, and I expect it to get better."