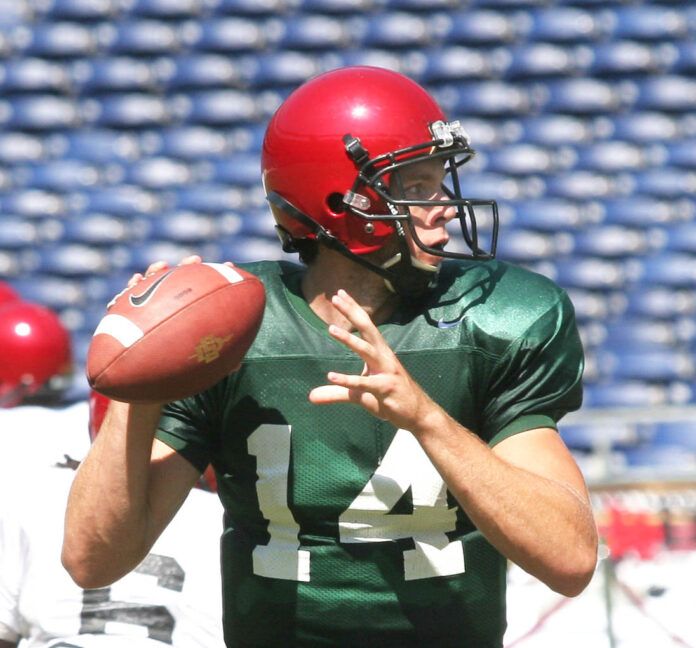 Few things in this universe have withstood the test of time. Material things rust, rot and return to the base chemistry from which they were made, including that of organic matter.
Intellectual properties persist but they eventually are burned, banned or refuted by future generations.
Sport was likely born from our very soul to compete — to reach new heights of personal (and group) achievement — and has likely been with our species from the beginning.
It seems eternal.
San Diego State University's football program is celebrating its 100th anniversary this season, and it's likely to celebrate a 101st, 102nd and 103rd anniversary — and so on —in coming years. The Aztecs have become ingrained in our sports fabric and it's difficult to image a local sports scene without them.
SDSU will celebrate its coveted century mark in grand style this season as the football team returns to the place of its birth — San Diego — while playing in a spanking new 35,000-seat stadium as the primary tenant.
Snapdragon Stadium officially kicks off Sept. 3 with a non-conference game between the Aztecs and the University of Arizona Wildcats. While SDSU has not formally been approached yet to become a member of the PAC-12, the upcoming match-up could become a regular feature in Mission Valley.
The Aztecs are 7-2 against teams from the Pac-12 since 2016.
In the meantime, local college football fans should have plenty to cheer about with the return of the Aztecs and all the pageantry that comes with college football.
"This is a big year for Aztec athletics, this is a big year for San Diego State University and most importantly this is a big year for Aztec football," SDSU director of athletics John David Wicker said. "The hype is real. We are bringing football back to campus. We're going to open a phenomenal stadium on Sept. 3 for our Aztec football team, Bashor Field at Snapdragon Stadium against the University of Arizona. I'm excited for our coaches, our staff and our student-athletes to have the opportunity to run out on that field and have a true homefield advantage."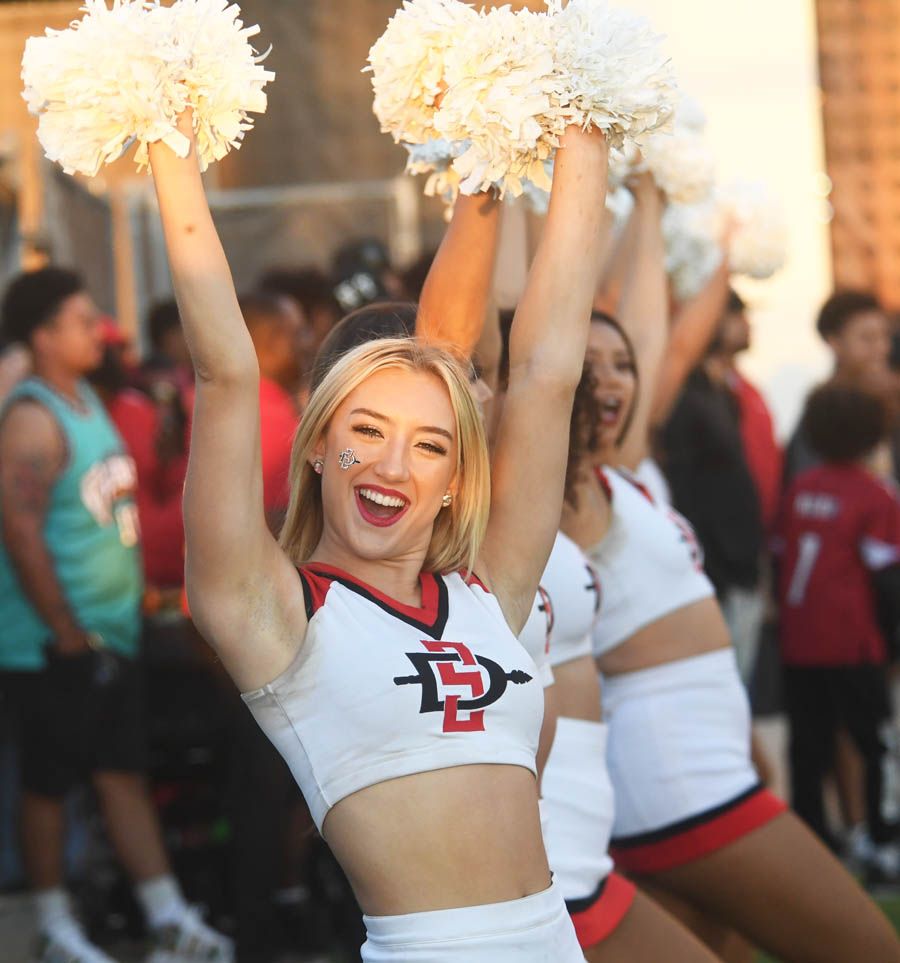 Wicker said among the highlights for the 100th-year celebration include the unveiling of all-decade teams at each Aztec home game this season, along with the recognition of various San Diego State legends.
There is certainly a lot of history to celebrate.
Former SDSU stars Marshall Faulk, Willie Buchanon, Fred Dryer, Kirk Morrison, Donnel Pumphrey and Akbar Gbaja Biamila — all former NFL players — joined Wicker for the press conference announcing the festivities for the upcoming season.
"The celebration of our 100th season of Aztec football is not just about our current players," Wicker said. "It's about our past players. Those who have built the legacy to get us to where we are today. It's also about a celebration for our future players. This is going to allow us to really elevate this program. The work that everyone has done before the last 12 years to be bowl eligible, to always be above .500, to win multiple conference championships, to be 7-2 against the Pac-12 since the 2016 season, it just goes to show how strong Aztec football is."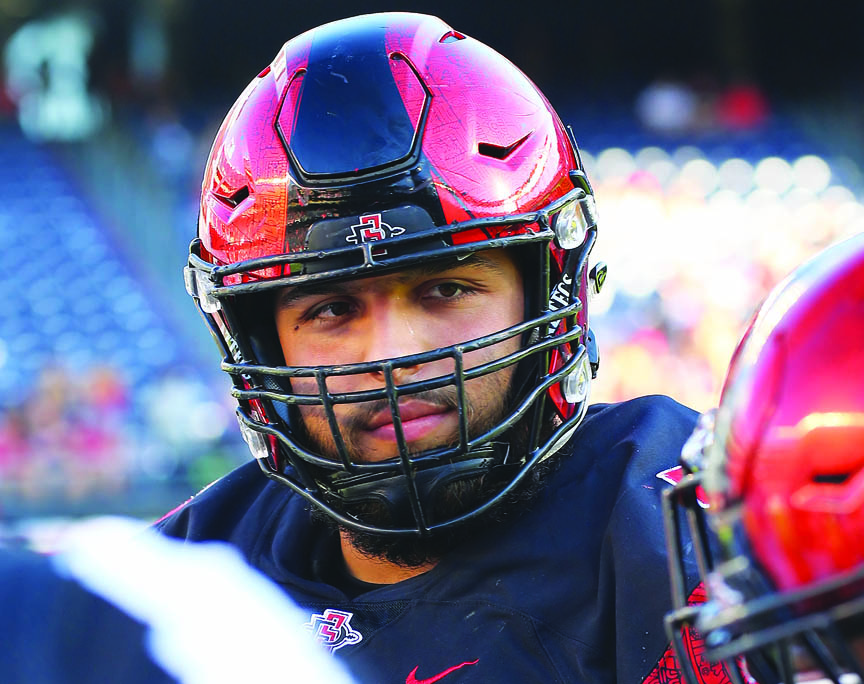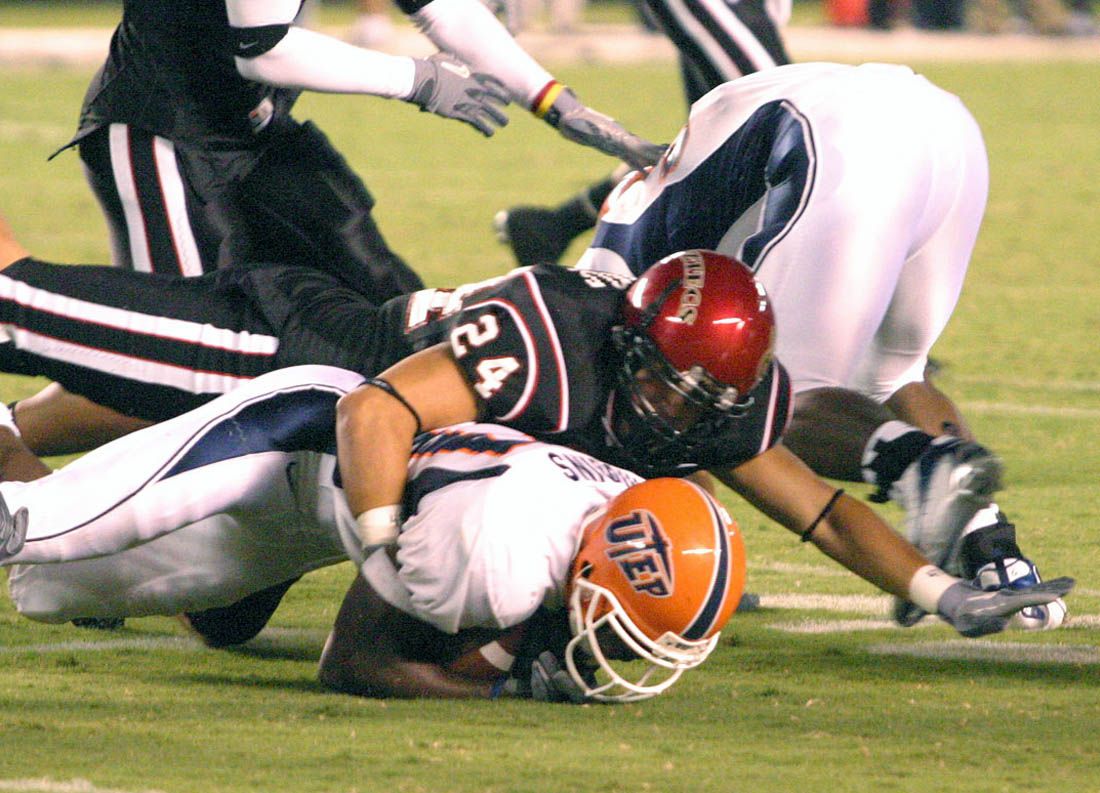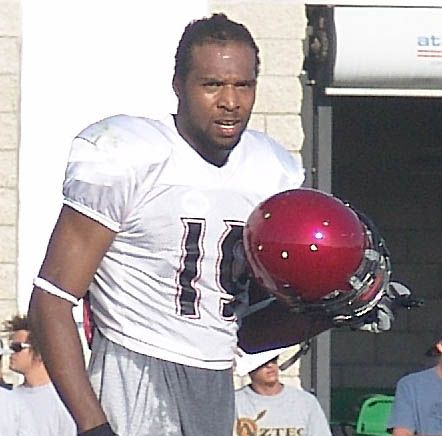 Faulk rushed for a then NCAA-record 386 yards and scored 44 points in his second true game as a freshman for SDSU. He racked up one of the greatest freshman seasons in NCAA history with 1,429 rushing yards and 23 total touchdowns (21 rushing).
Faulk, who capped his career as an Aztec with 5,562 all-purpose yards and 62 career touchdowns and was a three-time finalist for the Heisman Trophy), went on to play 12 seasons (1994-2005) in the NFL with the Indianapolis Colts and St. Louis Rams, winning the league's MVP award in 2000.
He was a member of the Rams' Super Bowl XXXIV championship team.
In his first year of eligibility in 2011, Faulk was elected to the Pro Football Hall of Fame after recording 12,280 rushing yards, 19,154 yards from scrimmage, 100 rushing touchdowns, 6,875 receiving yards and 36 touchdown catches.
His No. 28 jersey number has been retired by both the Aztecs and Rams.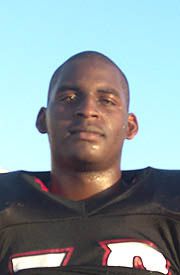 Buchanon (Green Bay Packers, San Diego Chargers) and Dryer (New York Giants, Los Angeles Rams) both went on to have long and illustrious, record-setting careers in the NFL.
Dryer played 13 seasons in the NFL (1969-81) after earning accolades as a defensive lineman at SDSU with 103 sacks between the New York Giants and Los Angeles Rams.
Gbaja Biamila (1998-2002) and his older brother Kaber (1996-99) were both SDSU defensive standouts who name a name for themselves in the NFL.
Kabeer Gbaja Biamila, who was inducted into the Aztec Hall of Fame in 2010, recorded a school record 33 sacks before going on to become the Packers' all-time sack leader (74.5) during a nine-year NFL career.
Akbar Gbaja Biamila, an all-conference linebacker as a senior, played four seasons in the NFL, two with the Oakland Raiders.
Morrison (2000-04) and Pumphrey (2013-16) are more recent stars.
A two-time All-American and two-time Mountain West Defensive Player of the Year, Morrison is one of the most decorated Aztecs of all time, one of just 13 two-time All-Americans and an Aztec Hall of Fame inductee in 2014). He played in the NFL with three teams, incuding the Raiders, from 2005-12.
Pumphrey is the official all-time NCAA Division I FBS rushing leader with 6,405 yards while scoring 62 touchdowns. He later played in the NFL with the Philadelphia Eagles.
El Capitan's Ryan Lindley is also part of that legacy.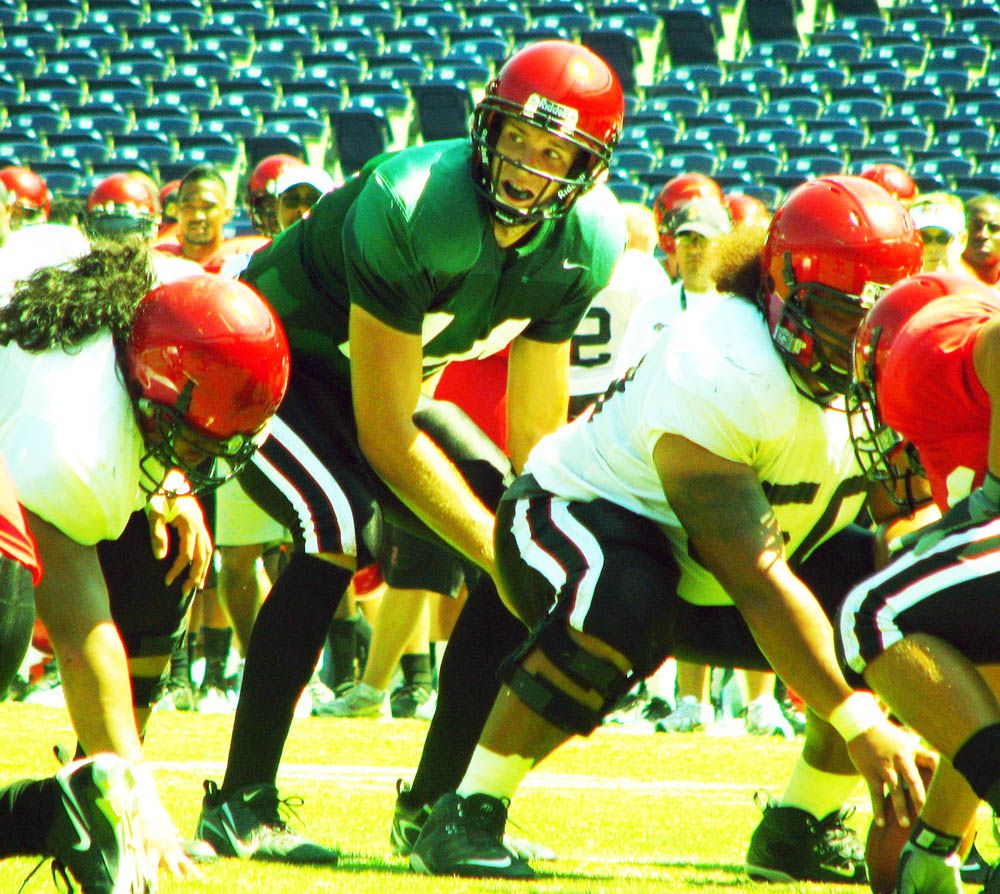 Lindley played four varsity seasons with the Aztecs, accumulating 12,690 passing yards with 90 touchdowns. He helped lead SDSU to its first bowl game since 1998 as the Aztecs defeated the Navy Midshipmen. 35-14, to win the 2010 Poinsettia Bowl.
As a pro, he spent time with the NFL Arizona Cardinals (2012-13), San Diego Chargers (2014), New England Patriots (2015), Indianapolis Colts (2015) and Canadian Football League Ottawa Redblacks (2017).
As a coach, he served as a graduate assistant at SDSU (2017-18), with the NFL Cleveland Browns (2018-19) as a running backs and quarterbacks coach, University of Utah (2020-21) as an offensive analyst and Mississippi State (2021 to present) as a defensive analyst.