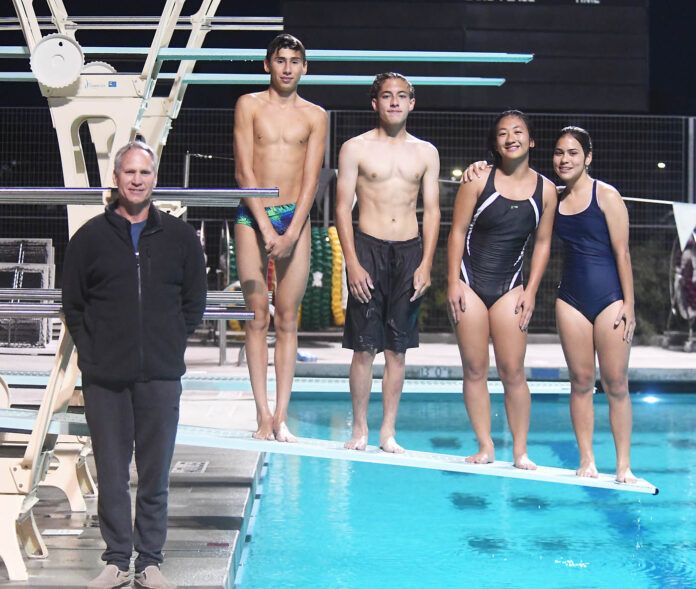 This year's Mesa League championship dive card included just four student-athletes. But the April 27 gathering at the Southwestern College pool still racked up some impressive numbers.
Mater Dei Catholic High School freshman Valentino Nieto won the boys competition with 284.25 points to highlight the six-dive meet.
"He's experienced but he's new to working with me," Sweetwater district dive meet director Dan Kovar said. "He'll definitely be in the top two in the Division II finals. He could even win it."
Nieto, who is now 15, has been diving since he was 5 in his native Mexico. He is currently training on the three-meter board with the Mission Viejo Nadadores.
"It was a while ago," said Nieto in regard to his start on the diving board. "I went from club to club in search of better coaches."
His current training regimen is pretty demanding for a ninth grader.
"I wake up at 4:30 a.m. to go to the gym," he said. "After school I go to train with a different club. I hope to advance to become a better competitor."
He already seems well on his way.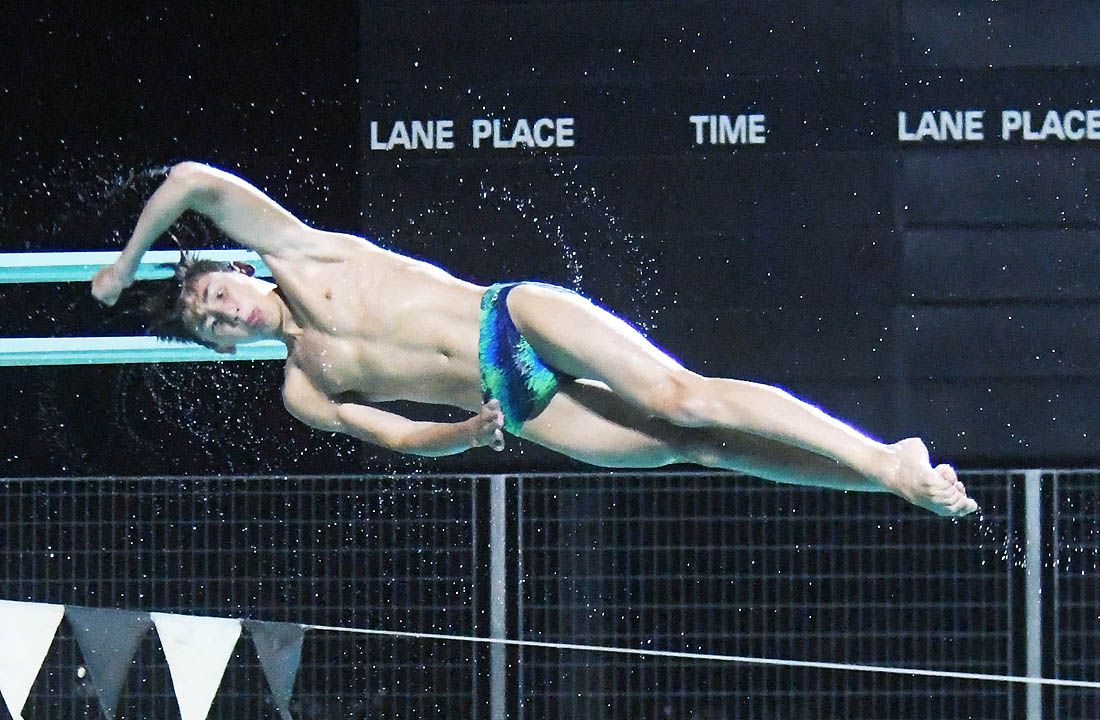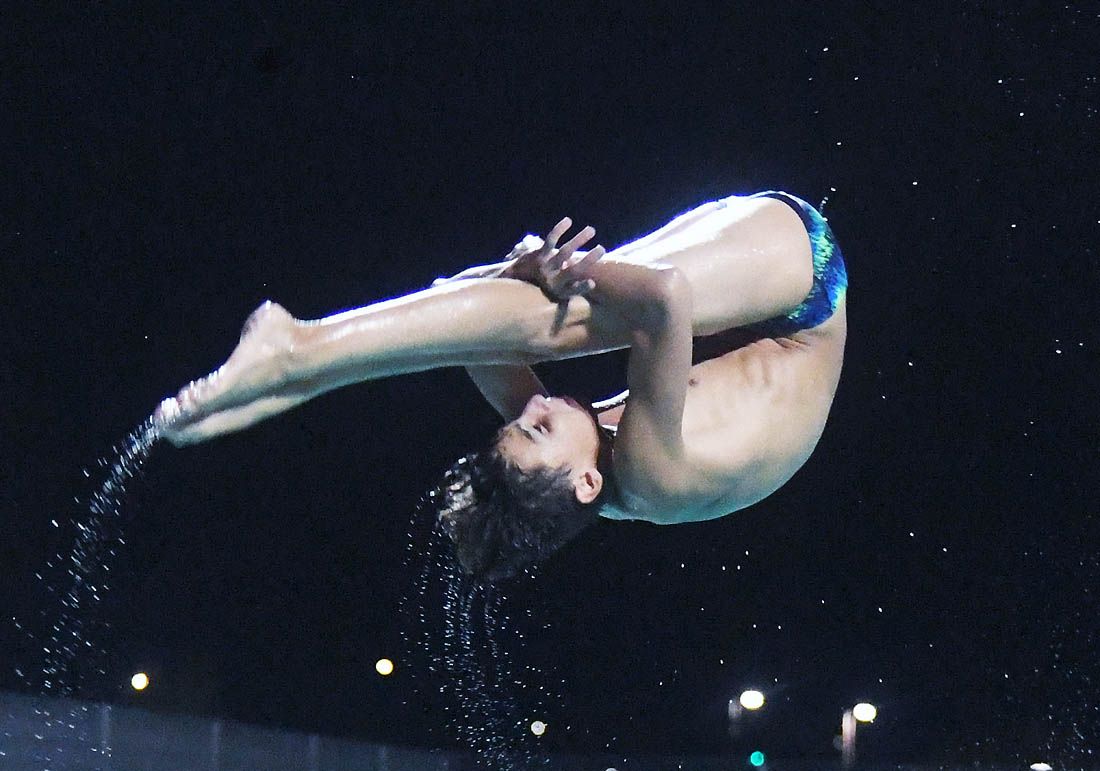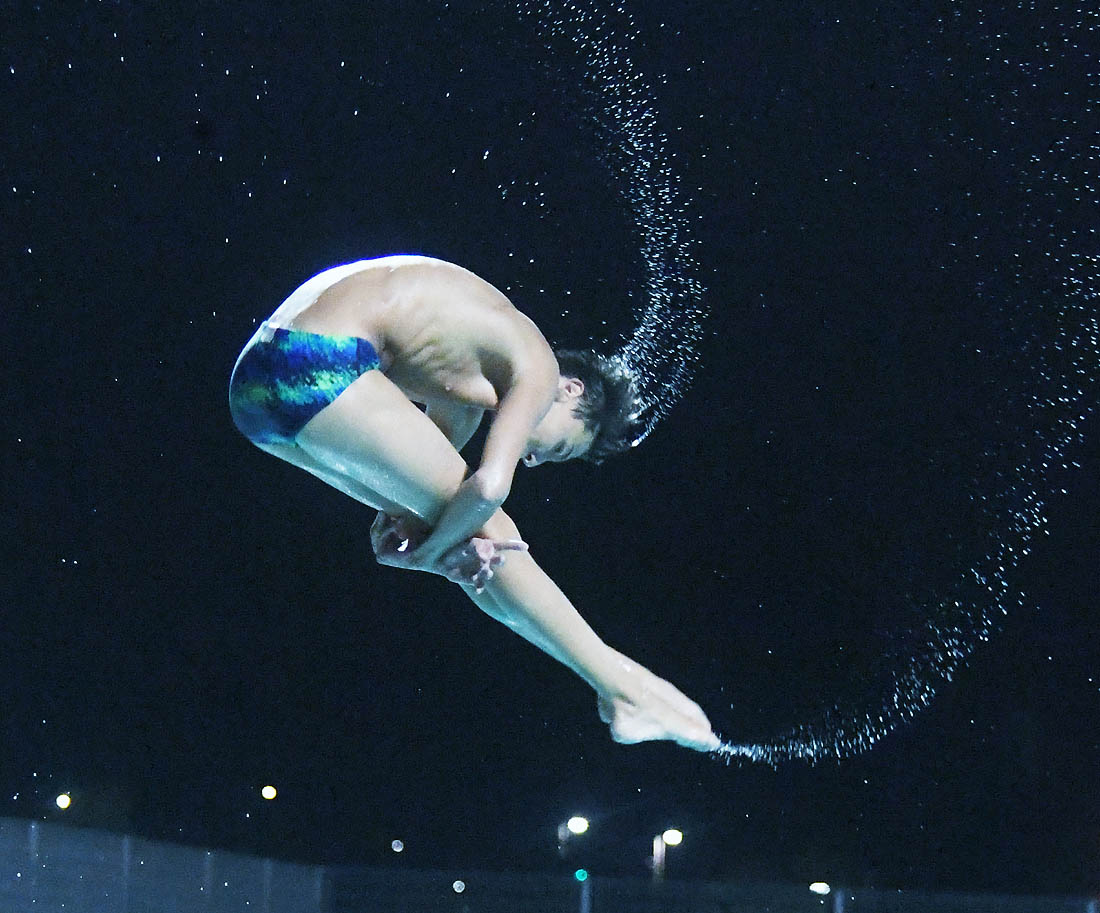 Olympian freshman Esteban Topete finished behind Nieto with 130.3 points.
Olympian freshman Keagan Alatiw won the girls diving gold medal with 120.75 points.
Olympian freshman Emily Topete also competed.
The San Diego Section dive finals are Friday, May 6, at Granite Hills High School. The girls competition (Division I and II) starts at 10 a.m., followed by the boys competition (Division I and II) at 2 p.m.
The Division I girls entry list includes 23 divers, topped by Valhalla senior Jordan Alstad, while the Division I boys entry list includes 14 divers, topped by Torrey Pines sophomore Ezra Purcell.
The Division II girls entry list includes five divers, topped by Cathedral Catholic senior Bowie Krawczyk while the Division II boys entry list includes eight divers, topped by Nieto.