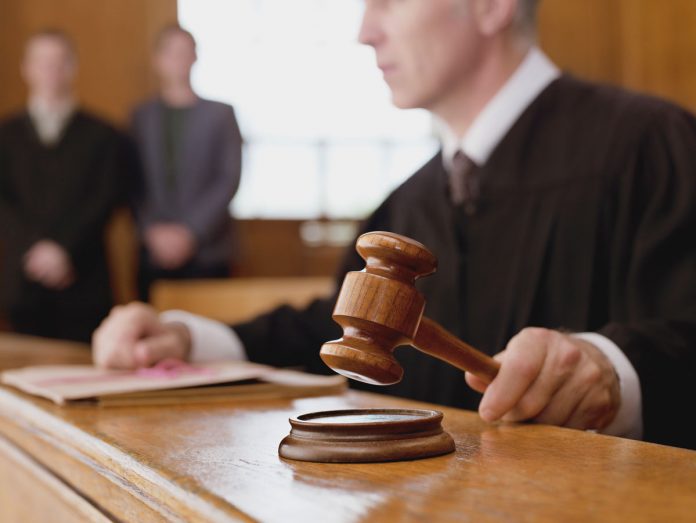 A lawsuit has been filed against Savoie LLC and Arnulfo Contreras Jr., the owner of Savoie French Italian Eatery in Chula Vista for copyright infringement of public copyrighted musical compositions by members of the American Society of Composers, Authors, and Publishers.
According to the lawsuit, each ASCAP member grants ASCAP a non-exclusive right to license the performing rights in that member's copyrighted musical compositions, and that ASCAP representatives have made numerous attempts to contact Contreras for several years, and Contreras has refused all of its license offers for Savoie French Italian Eatery. If the lawsuit is won by ASCAP, penalties can be no more than $30,000 nor less than $750 in each cause of action.
The plaintiffs represented in the lawsuit are Basement Boys Music, Inc., Prescription Songs Best Coffee In Town, and Juan and Nelson Publishing.
ASCAP is a membership association that operates on a non-profit basis and represents more than 875,000 independent songwriters, composers and music publishers. ASCAP ensures its members can earn a living from their art by licensing the public performances of their songs, collecting those license fees, and distributing royalties to its members. Nearly 90% of the license fees ASCAP collects goes directly to songwriters, composers and music publishers as royalties.
ASCAP Senior Vice President of Business & Legal Affairs Jackson Wagener said ASCAP represents more than 875,000 members and 16 million works in its repertory, with hundreds of thousands of licensees of businesses giving them the right to perform its member's music. He said its licensees not only cover nightclubs and live music venues, but also streaming music services, local and cable television, broadcast and satellite radio, and other businesses that use music in their business.
"Our members rely on that income to pay their daily charges. Put food on the table, put their kids through school, to pay rent," he said.
Wagener said it has a dedicated staff who focus on live venues. Anything from bars and restaurants, nightclubs, and local live concert venues. He said with Savoie, they have DJ's performing several nights a week who use music from its members, but without an ASCAP license.
Wagener said it is an extraordinary measure for ASCAP to send an investigator to an establishment, after several attempts over the course of a year or longer, to explain to the owner why they need to obtain a license and offer them the opportunity to obtain that license.
"Their job is to identify and reach out to those establishments to both educate the owners on the importance of obtaining permission from songwriters before their music is played. It is a requirement under the United States copyright law. But also educate them on how our members depend on the royalties," he said. "We offer them repeated opportunities to obtain an ASCAP license. An ASCAP license gives those owners' permission to perform any or all of the more than 16 million works in our repertory."
Wagener said license costs vary depending on the platform, but in the context of restaurants, bars, nightclubs, there are three factors. The size of the establishment, the various ways music is being used, and with live music especially, how often music is being performed.
"The average cost for bars, grills, restaurants, and similar establishments across the country comes out to about $750 annually, about $2 per day," he said. "Savoie might be slightly larger than average and have more music uses, generally because we take into account occupancy and uses, our licenses are made to be fair and affordable."
Wagener said it wants venues to use its music. It is a draw for customers, and it brings back customers to the establishment. "It is good for the business and it is also great for our members," he said.
"Our goal is to get in contact with Savoie and try and work out an amicable settlement," he said. "We would expect that settlement would include some payment for the past period when they have been operating without a license, and we would expect that it would require a license going forward. We want establishments to be properly licensed and paying fair money to the songwriters, and something to cover our legal fees," he said.
Wagener said litigation for ASCAP is a last resort.
"We made many efforts to contact the owners of Savoie before we filed this lawsuit," he said. "Even though we have gone to this extraordinary step of filing a lawsuit, we would still be interested in getting together with them to work out a fair settlement. We do not want to put anyone out of business. We just want to make sure they are doing the right thing and paying fair compensation to our songwriters."
Wagener said ASCAP has reached out numerous times and had "no traction" in the business obtaining a license.
"Either ignored outright or refused a license," he said. "The vast majority of establishment owners that have music recognize that having the proper music license is a good investment. The licenses pay for themselves many times over because of the draw of the patrons."
At the time of print, The Star-News was unable to reach Savoie LLC and Arnulfo Contreras Jr.