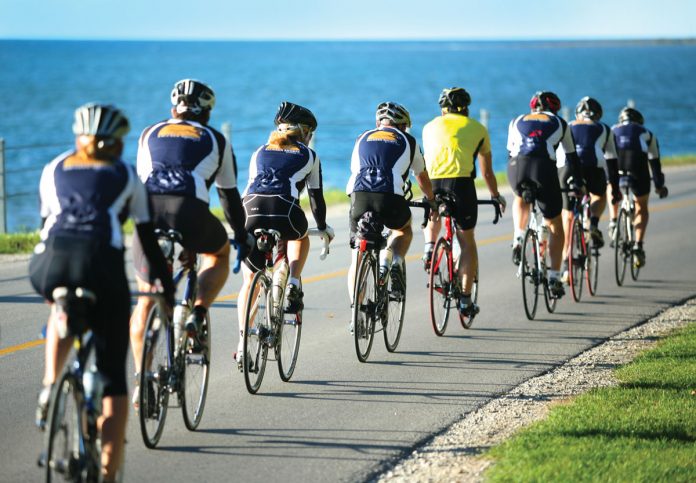 County leaders gathered in San Ysidro on May 4 to celebrate the groundbreaking of the Border to Bayshore Bikeway project that will add 6.7 miles to the 24-mile loop around the bay.
The $18.6 million Border to Bayshore Bikeway is funded by a combination of federal and state funding, including $10.2 million from the California Transportation Commission's Active Transportation Program. TransNet, the regional half-cent sales tax for transportation, also contributed to the bikeway which is anticipated to open to the public in 2025.
The new bikeway will connect the international San Ysidro Port of Entry to the Imperial Beach portion of the Bayshore Bikeway. This project will focus on safety improvements including adding neighborhood traffic circles, separating bike lanes from vehicle traffic, making bus stops larger to accommodate transit users, and adding speed bumps and curb extensions to make streets safer for everyone. The bikeway will also provide enhanced access to several Trolley stations and will improve multimodal travel options across the U.S.-Mexico border.
San Diego Board of Supervisor Chair and San Diego Association of Governments Chairwoman Nora Vargas said the project will safely connect the world's busiest border crossing at the San Ysidro Port of Entry to the Bayshore Bikeway.
"This community infrastructure project is just one steppingstone in SANDAG's vision to ensure there are alternative modes of transportation for people of all ages and abilities traveling to and from Mexico," she said in a press release.