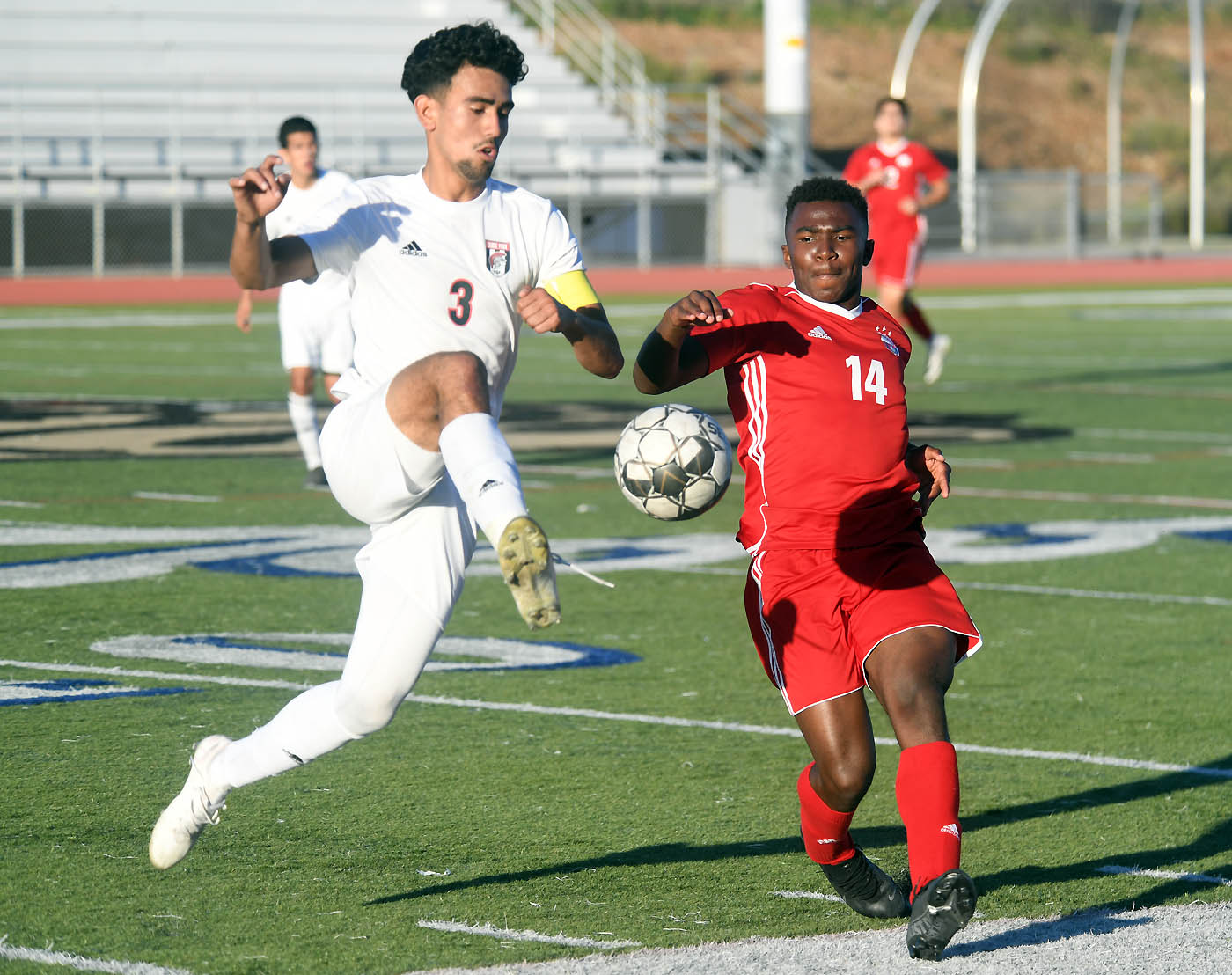 As many as four teams are battling for this year's Mesa League championship and the winner may not be decided until the final match of regular season play on Feb. 12.
Two of those teams met last Friday at Montgomery High School, with the host Aztecs scoring a 1-0 win over front-running Castle Park to tighten up the league standings.
Luis Diaz scored the only goal of the match in the first half while goalkeeper Yahir Lopez recorded the shutout win.
The loss was the first in league play for the Trojans, who dropped to 5-1-3 in league play. The win advanced Montgomery's league record to 4-1-3.
"This was a big, big win," Aztec head coach Adrian Trujillo said. "We've got to continue that intensity. It's not over yet."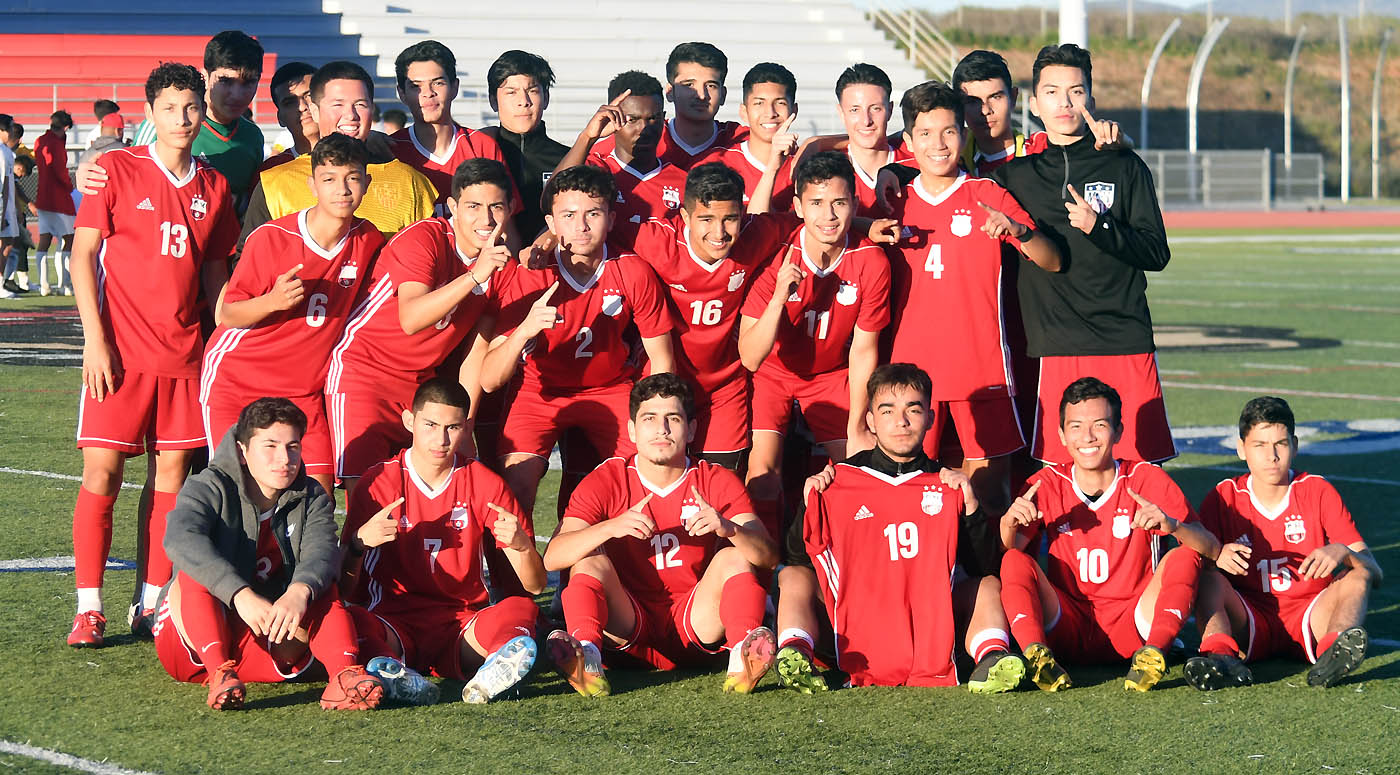 "It was a hard-fought game," Castle Park head coach Jose Cobian Jr. conceded. "They struck early. When you have two good teams playing each other, when one team makes a defensive mistake that often is the difference. We just have to keep going."
Castle Park (8-5-3 overall) retained its hold on first place in the league standings after blanking visiting Otay Ranch, 2-0, on Wednesday on goals by Ivan Garduno and Tony Castro.
Montgomery (12-5-6 overall) and Southwest (9-3-5 overall) kept pace with must-wins on Wednesday. The Aztecs won, 2-0, at San Ysidro while Southwest shut out host Eastlake by the same score.
Eastlake dropped to 3-2-4 in league play.
Trujillo said his team hopes to maintain its late season momentum.
"The team is really responding to my style of coaching," the Montgomery alumnus said. "With me being an alumni, I can connect to the kids from the area. It's all about respect. They respect me; I respect them."
Castle Park has two more league matches remaining on its schedule. The Trojans play at Southwest on Feb. 7 and host Eastlake on Feb. 12.
"All of these games are going to be tough," Cobian said. "All of these games are going to be must-win without saying."
Mesa League Standings
(Through Feb. 5)
Castle Park Trojans 6-1-3, 8-5-3
Southwest Raiders 5-1-3, 9-3-5
Montgomery Aztecs 5-1-3, 12-5-6
Eastlake Titans 3-2-4, 4-8-5
Bonita Vista Barons 3-5-1, 11-7-3
San Ysidro Cougars 1-5-4, 1-8-8
Otay Ranch Mustangs 1-9-0, 2-14-2
South Bay League Standings
(Through Feb. 5)
Hilltop Lancers 6-1-0, 18-3-3
Sweetwater Red Devils 4-2-1, 13-4-6
Mater Dei Catholic 4-3-,0 12-3-1
Olympian Eagles 3-2-2, 6-8-3
Chula Vista Spartans 0-3-3, 3-8-6
Mar Vista Mariners 0-6-0, 3-9-2
Girls soccer:
Eastlake (15-4-1 overall) remained undefeated in Mesa League play (8-0) after defeating visiting Chula Vista, 3-1, on Jan. 29.  The league leaders host Montgomery (1-5-2 in league, 6-9-5 overall) on Friday, Feb. 7, at 6 p.m.
Girls basketball:
The Bonita Vista defeated visiting Montgomery, 85-24, on Wednesday to improve to 7-0 in Mesa League play, 16-8 overall. Sylena Peterson and Julia Cosalan pace the Lady Barons with 15.0 scoring averages.