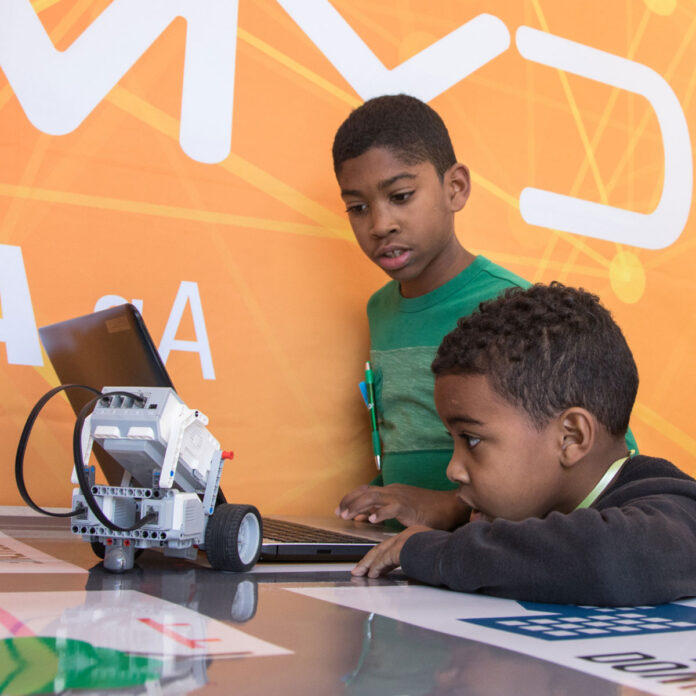 After a two-year hiatus from the pandemic, the San Diego Festival of Science & Engineering's EXPO Day is back in full swing at PETCO Park on March 4 from 10 a.m. to 5 p.m..
Presented by the Illumina Corporate Foundation, EXPO Day is a full day of STEAM—science, technology, engineering, the arts and mathematics—activities provided by hundreds of San Diego County businesses, schools, libraries, and museums open to the public for free featuring hands-on learning, interactive experiences to inspire children to engage in science, technology, engineering, arts, and math. More than 20,000 people are expected to attend the event.
Generation Steam is the 501 C (2) nonprofit that runs the SDFSE EXPO Day. Managing Director Sara Pagano said Generation Steam advocates for STEAM education being one of the most effective ways to build a secure socio-economic environment regardless of race, gender, and creed.
"Right now, occupations and jobs in the STEAM industries are continuing to grow," she said. "It is a plethora of opportunity that will continue over the next few years and then some. We want to make sure that we expose students to these potential career options. It is extremely important that they see them, and see them as something they can achieve and accomplish."
Pagano said much of this happens through exploratory events like EXPO day because students are able to talk to professionals who may look like them, have similar backgrounds, may be from a similar neighborhood, and who show them that this is a potential path for them.
"Something else that is extremely important that we do through this event is ensuring students see that they love science, but they might not be great at science academically," she said. "But there are so many other jobs in the sphere of science that they could be. They could be a technical writer. They could be in marketing. All these companies are not only showcasing what they do, but the types of jobs that they have and teaching kids that they can take an academic skill they are good at, something that they love to do, and put it together and still find a career path in one of these industries. Not only in the industry, but here in San Diego."
Pagano said a big part of its mission is exposure to the universities, organizations, and companies in San Diego.
"While their work here is local, their impact for many of them is global," she said.
"Families that come to the expo, the companies and organizations that they engage with, it might be the first time they have ever heard of them. We have not had an expo for the past couple of years due to COVID. We are really excited to be back at PETCO Park for this event."
There are many recognizable participants in the expo with Scripps Research, UC San Diego, Birch Aquarium, County of San Diego Parks and Recreation, the Fleet Science Center, and many more.
"It is a wonderful day for families to engage together," she said. "We have such a selection of activities. From a booth perspective we have 100 different booths ranging in different levels. Many booths will have multiple activities so if you are coming to a booth with a toddler and a middle schooler, and high schooler, there will be something for all of them to do."