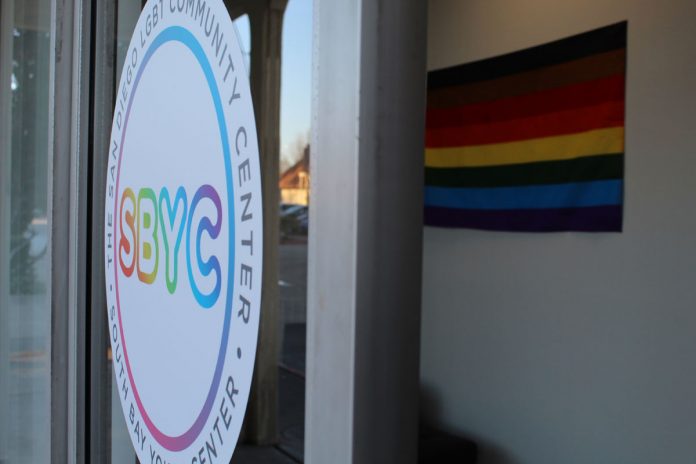 South Bay LGBTQ youth will no longer have to make a trek to The San Diego LGBT Community Center in Hillcrest to find a safe space for themselves.
The new South Bay Youth Center is set to open in Chula Vista, and a ribbon-cutting ceremony will be held at the center's location in the Castle Park neighborhood from 1 to 3 p.m. on Saturday, Feb. 16.
The ceremony will include cake, refreshments and brief remarks from five speakers, including Chula Vista Mayor Mary Casillas Salas.
Rick Cervantes, director of communications and marketing for the San Diego LGBT Community Center, said the center is dedicated to helping local LGBT youths.
"The center is deeply committed to addressing the needs of our youth and making sure the next generation has the proper resources," Cervantes said. "We are there to support them to be healthy and to thrive."
Previously, LGBTQ youths in the South Bay would have to head up to Hillcrest in order to visit a youth center, which could sometimes take up to three bus trips.
There was also what was called the South Bay Clubhouse, located at Chula Vista High School, but it was more of a temporary space and less accessible than the new center, according to Cervantes, who said he is pleased the center was able to expand.
"People are excited, we're excited that our rainbow isn't just in Hillcrest, and for us to expand, and here we are now in the South Bay," he said.
What makes the center different from the Hillcrest location is that it will be open to not only youths, but their families as well.
Cervantes said coming to the ribbon-cutting ceremony will be a good opportunity for everyone to check out the center before it's official opening on Wednesday, Feb. 20.
"It's going to be a celebration," he said. "After (the ceremony) it's going to be open to youths only, and then the families. So (the ceremony is) really the opportunity for folks to come and see what we've created."
Inside the center, visitors can expect to see walls adorned with more than 10 different flags, each representing different gender and sexual identities.
There are also a variety of rooms which hold computers, books, a television, a workout area, common areas and a room filled with shoes, clothing and school supplies.
Lucero Camarena, 23, a staffer at the center who grew up in the South Bay, said the center will be a positive place for LGBTQ youths in the area.
"The space, to me, means home," Camarena said. "It's really nice to give back to those communities that fostered our own growth."
A variety of activities will await youths who visit the center, including arts and crafts, movie nights, pizza and nacho- making parties, tutoring, common-ground groups and the opportunity to talk to an on-site therapist.
Camarena, herself a transgender woman, said the center gives LGBT youths a place where they can be themselves and cultivate a better understanding of who they are.
"This space, specifically, is an opportunity to give youths the space and the voice to really empower themselves through their own identities, and that can change the world," she said.