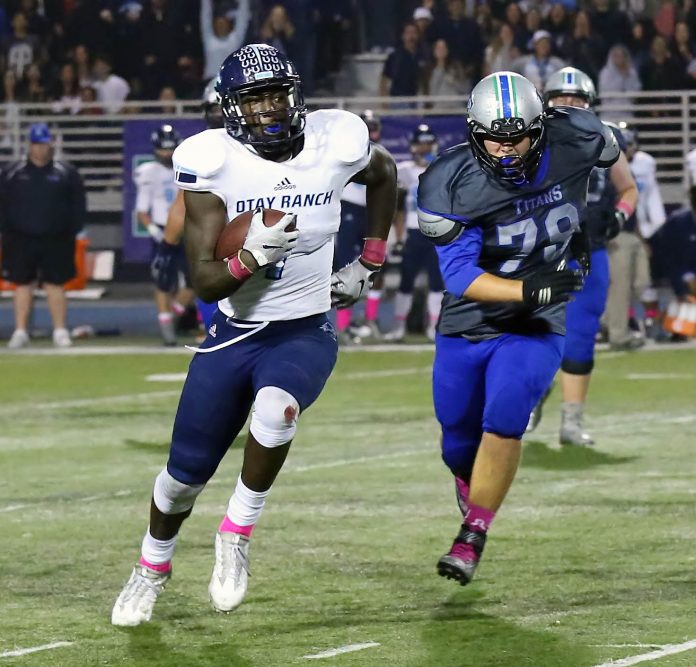 The 17th-ranked University of Utah Utes and 22nd-ranked Northwestern Wildcats will be making their San Diego County Credit Union Holiday Bowl debuts when the 41st annual game in the long-running series kicks off at 4 p.m. Monday, Dec. 31, at SDCCU Stadium.
The Utes are 9-4 while the Wildcats are 8-5.
The game, which will be telecast live on the FS1 network, will offer a special holiday homecoming for Utah redshirt freshman Devin Lloyd, a 2017 graduate of Otay Ranch High School.
A large contingent of family and friends are expected to cheer on the former Mustang standout.
"It feels great," he said following last Friday's practice at San Diego Mesa College. "It's always great coming home, especially for the holidays. Being able to come home and play a game, you want to show in front of everybody."
Lloyd appeared in all 13 regular season games for the Utes this season, recording five tackles, including two unassisted stops.
He played three varsity seasons at Otay Ranch, serving primary duty as a receiver on offense and a safety on defense. However, he also played at the running back position, punted the ball and even threw one pass as a quarterback.
His 6-foot-3, 215-pound frame in high school made him an obvious standout on the playing field. He scored 10 touchdowns his senior season – six receiving, one rushing, one on a fumble return and two on interception returns.
He finished his varsity career with 13 touchdowns, 956 receiving yards, 58 tackles, including 33 solo stops, eight interceptions and one fumble recovery.
He had 90 punts for a 35.2 average. His longest punt measured 60 yards.
He accumulated most of his numbers during his senior season as a team captain when he logged 522 total yards – 493 receiving, 21 rushing and eight passing. He recorded 52 tackles on defense, including 30 unassisted tackles, while scoring three defensive touchdowns (one fumble return, two interception returns).
The Mustangs finished the 2016 season with an appearance in the second round of the San Diego Section playoffs. Highlights that season included a 27-14 win at Eastlake and a 43-12 playoff win over Mount Miguel.
Lloyd said his career highlight at Otay Ranch was the win over Eastlake in which he had four interceptions, including two that went for touchdown returns.
"It was the first time that Otay ever beat Eastlake," Lloyd said.
He also played two seasons on the Mustangs' basketball team.
Lining up
The college football bowl experience is among the ultimate destinations for fans; it's just as exciting for the players.
Though Lloyd red-shirted last year, he did accompany the team to the Heart of Dallas Bowl — a 30-24 victory for the Utes over West Virginia.
Utah is 17-4 overall in bowl games dating to 1939 and has won its last five bowl games.
"It's fun," Lloyd said. "Being around teammates, there's always a lot of activities. Being home is a bonus."
Lloyd said he received interest from other schools before selecting Utah.
"They had all the resources I needed," he said. "It's a real good school, great coaches and community, great players."
Making the transition from high school to college had its leaps and hurdles, Lloyd said. That transition also included changing positions.
"Film is one of the big things," Lloyd said. "Being mentally prepared is another. Being physically prepared was never a problem for me. I grew into my body. That was one of the reasons they wanted me — I was growing into my frame (as a linebacker)."
Utah has a reputation of producing NFL players, most notably former Helix High School standout Alex Smith, who grew up in Bonita, and former Charger Eric Weddle.
Does Lloyd have aspirations of one day playing in the NFL?
"Of course," Lloyd said. "That's part of the dream. My focus right now is doing everything I can to help this team win. But it's the ultimate goal of every player who plays college football."
Pigskin parade
Northwestern finished 8-1 in the Big Ten while Utah finished 6-3 in the Pac 12. Both teams won their respective divisions but lost in the ensuing conference championship game.
Utah is a slight favorite to win Monday's game.
Both teams feature strong defenses.
Utah finished the regular season ranked 17th nationally in scoring defense, allowing an average of 19.3 points per game. Senior linebacker Chase Hansen ranks seventh nationally in tackles for loss with 22.
Other standouts include junior defensive lineman Bradlee Anae (eight sacks) and sophomore defensive back Jaylon Johnson (four interceptions).
Northwestern's defense finished ranked No. 29 in the nation in scoring defense, giving up an average of 21.7 points per game. The Wildcats are led by junior defensive lineman Joe Gaziano (six sacks) and sophomore linebacker Blake Gallagher (112 total tackles).
The Utes offense averaged 30.8 points per game and is led by redshirt freshman quarterback Jason Shelley, who took over last month for injured starter Tyler Huntley.
The Wildcats offense averaged 21.7 points per game and is led by senior quarterback Clayton Thorson.
Northwestern led the nation in fewest penalties per game (average of 2.83), while Utah committed 5.2 per game (38th-fewest in the nation).
Utah and Northwestern have played head-to-head twice, with the series tied 1-1. The two teams last played in 1981.
The Utes have six San Diego County alumni on their roster. Joining Lloyd on Utah are defensive back Terrell Burgess (San Marcos), tight end Jake Jackson (La Costa Canyon), linebacker Moroni Anae (Cathedral Catholic), defensive end Tyler Gonzlez (Granite Hills) and linebacker Andrew Mata'afa (Mt. Carmel).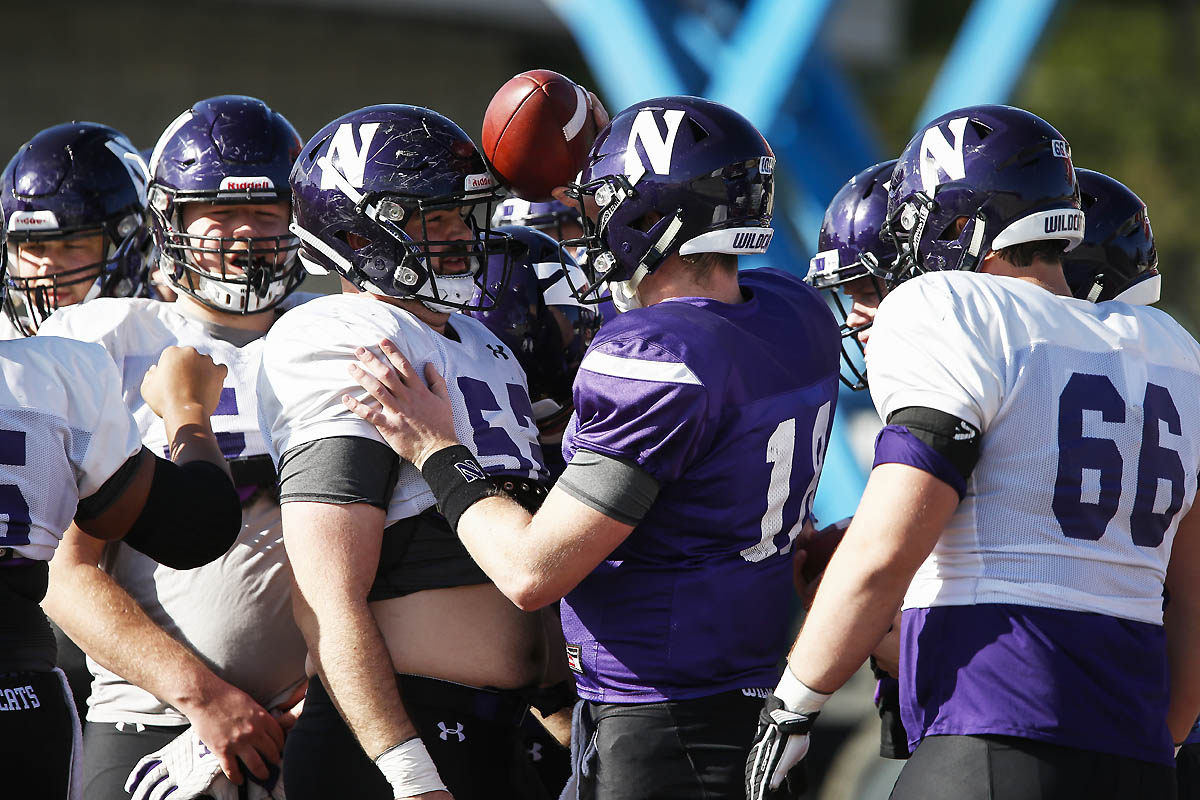 Big cats
Northwestern, which defeated top 25 schools Michigan State, Wisconsin and Iowa during the season, practiced at Southwestern College leading up to Monday's Holiday Bowl game. Wildcats coach Pat Fitzgerald, who is in his 13th season with the team, had a chance to meet SWC head coach Ed Carberry.
Southwestern College has been a regular host practice site for San Diego County-based bowl games.
The Jaguars concluded their season with a 28-24 victory over Palomar College in the Beach Bowl Nov. 17 on campus.
Southwestern has earned a reputation of moving players to the next level — and the NFL.
Former Otay Ranch signal-caller Luis Perez earned honors as the NCAA Division II Player of the Year in 2017 and attended the L.A. Rams training camp this season.
He is currently the quarterback of the Birmingham Iron of the Alliance of American Football, which will kick off its inaugural season in February.
He led the Texas A&M-Commerce Lions to the NCAA Division II championship; he finished his collegiate career with an appearance in the NFLPA Collegiate Bowl in the Rose Bowl in Pasadena.
Including two seasons at SWC, Perez racked up a total of 101 touchdown passes, 10,561 passing yards and a passer rating of 109.83.
The Iron is slated to play the San Diego Fleet in an AAF game March 17 at SDCCU Stadium in a professional homecoming game for Perez.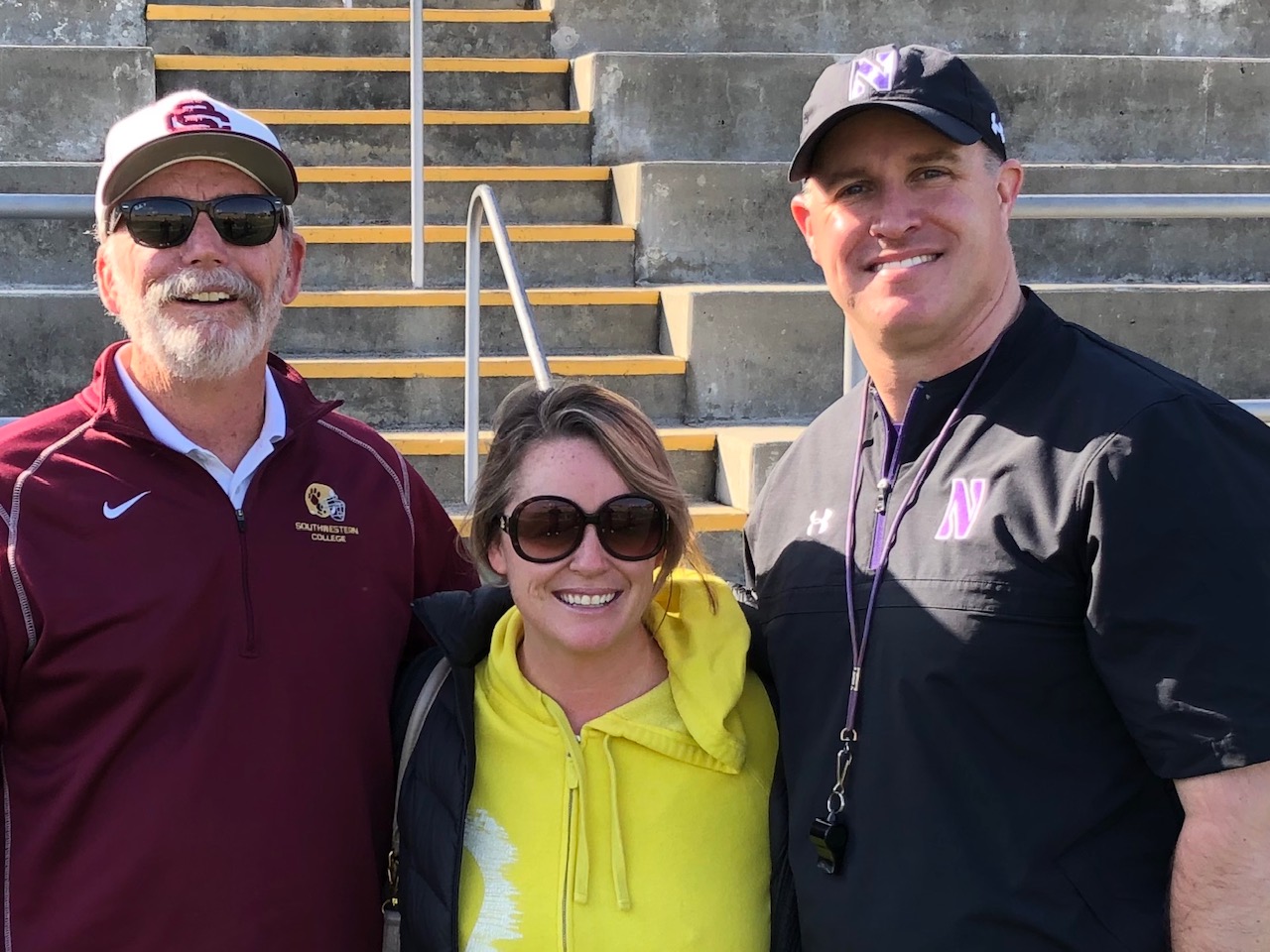 Getting their kicks
Mater Dei Catholic grad C.J. Verdell will lead the Oregon Ducks (8-4) onto the playing field Monday in the Redbox Bowl against the Michigan State Spartans (7-5). The game is slated for a noon start on FOX at Levi's Stadium in Santa Clara, the home of the NFL San Francisco 49ers.
Verdell has rushed for 975 yards and scored 10 rushing touchdowns while making 25 catches for 312 yards and two receiving touchdowns.
The former Crusader has recorded five 100-yard games this season, including a 187-yard rampage with four touchdowns in a win over rival Oregon State. He ranks seventh in the nation among freshmen running backs.
St. Augustine High School alumnus Frank Buncom IV will lead the Stanford Cardinal (8-4) against the Pittsburgh Panthers (7-6) in Monday's Sun Bowl in El Paso, Texas. Buncom, a senior free safety, has logged 47 tackles, one sack and five fives defended.
The game will be telecast on CBS, starting at 11 a.m.
Former Eastlake Titan Chris Olave will be in the lineup for sixth-ranked Ohio State when the Buckeyes (12-1) meet the ninth-ranked Washington Huskies (10-3) in Tuesday's Rose Bowl in Pasadena. Olave, a late season bloomer as a freshman wide receiver, has 12 catches for 197 yards and three touchdowns in seven games. He scored two touchdowns in a 62-39 win over Michigan on Nov. 24 while blocking a punt on special teams.
The game will be telecast on ESPN, starting at 2 p.m.
In bowl games already played:
Former Bonita Vista standout Keenan Ellis, a freshman defensive back, was credited with one tackle for BYU in its 49-18 win over Western Michigan in the Famous Idaho Potato Bowl on Dec. 21. Ellis accumulated 972 receiving yards and nine touchdowns during his senior year for Bonita Vista during which the Barons won a San Diego Section championship and recorded a runner-up finish in the state bowl championship game.
Both teams finished the season with 7-6 records.
Former Mar Vista standout Andres Preciado, a redshirt senior right tackle, helped No. 23 Boise State to a 167.5 rushing per game average this season. The Broncos finished Mountain West play with a 7-1 record en route to a finish 10-3 finish following a no contest ruling due to weather concerns in the First Responder Bowl against Boston College (7-5) in Dallas on Dec. 26.
Boise State lost, 19-16, in overtime to Fresno State in the Mountain West championship game on Dec. 1. The game was played on a snow-covered field in Idaho as the teams battled to a 13-13 regulation time.
SDSU's Gudino, Barcoo finish 2018 college football season with loss in DXL Frisco Bowl
The San Diego State University football team closed out its 2018 season with a 27-0 loss to the Ohio Bobcats in the DXL Frisco Bowl on Dec. 19 in Frisco, Texas. It was the ninth consecutive year the Aztecs have played in a bowl game.
Olympian High School alumnus Dominic Gudino drew a start in Wednesday's game on the SDSU offensive line. He appeared in 10 of the Aztecs' 13 games this season, with eight starts.
SDSU finished the season with 2,468 rushing yards and 16 rushing touchdowns.
Castle Park High School alumnus Luq Barcoo appeared in 11 games this season for the Aztecs, recording 20 tackles, including 12 unassisted tackles. He had one interception, four pass breakups and one quarterback hurry as a defensive back.
SDSU, which kicked off the season with a 6-1 record, finished the season 7-6 with losses in five of its last six games. Ohio improved to 9-4.