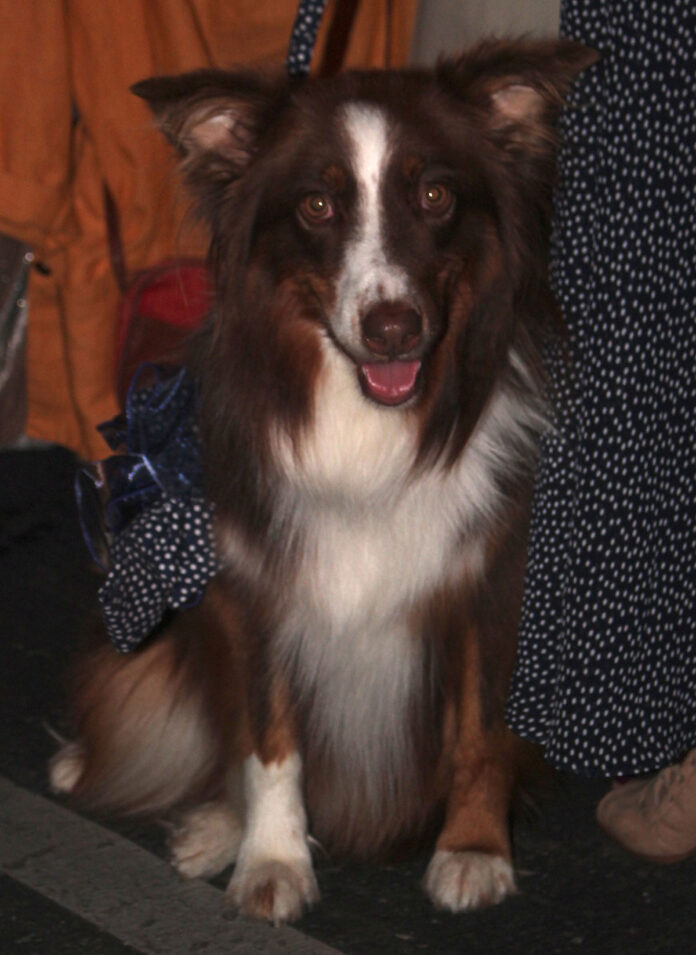 The San Diego Humane Society held a dog-friendly Fur Ball Gala on Oct. 2 that raised more than $1 million toward animal services across the county.
A long, red carpet was rolled out at the entrance to the Gaines Street Humane Society campus with photographers snapping shots of attendees making their way past artwork laid out for auction and into the courtyard that was hung with sparkling chandeliers.
About 200 dogs strolled down the red carpet, owners in tow, into the event where they enjoyed a long bar laid out with doggie treats, baskets filled with tennis balls and giveaways. Roughly 600 human attendees also attended the gala, featuring live music, raffle drawings, live and silent auctions and dining.
One attendee, Beverly Dexter even walked with her invisible dog, Casper Jr.
Although the old-Hollywood style gala was filled with entertainment in a social atmosphere, a small section of the event was set aside for Project Wildlife. Volunteers Carol Crafts and Teresa Norris were on hand to talk about some of the educational outreach they perform with rescued barn owls, bats, red-shouldered hawks, and a woodpecker, educating locals on how to coexist with wildlife.
Other volunteers circulated throughout the event, some bare-handed while others like Amanda Plante enticed guests into stroking the Rosy Boa, a native snake that wound around her hands as she talked with attendees.
Public Relations Director Nina Thompson said it was the most successful fur ball in 35 years of the annual event, and raised more than ever before.
"It was so heartwarming to see the success and set a record this year after the past year of having to go virtual," Thompson said.
Funds raised at the gala will stretch across 14 cities across the county where the Humane Society serves as Animal Services provider, Thompson said, as well as going toward the five San Diego campuses.
The nonprofit anticipates providing services to more than 40,000 animals this year through shelters across the county, Thompson said.
"The Fur Ball is such a unique event for animal lovers and our big night to celebrate and show our supporters the incredible impact our community has made for animals and the people who love them in San Diego County and beyond," San Diego Humane Society President and CEO Gary Weitzman said.
As the year draws to a close, the Society is looking at a renovation to begin late this year or early 2022. A proposed floor plan of the Adoption Habitats remodel was out on display at the Fur Ball.
"There is a renovation coming, we're looking to renovate our adoption side of the shelter and it will include a different layout that is well thought-out in terms of space, how habitats are angled to minimize the stress that comes with a shelter environment for each of the animals," Thompson said.
They are also planning an end-of-year campaign, a Giving Tuesday drive to be held after Thanksgiving, and other events to support the ongoing daily work at all the campuses.
"For animal care, we never close, the animals always need us. We were so lucky the Fur Ball was a success this year. The stars aligned," Thompson said.