Mueller Charter School hosted this year's Chula Vista Elementary School District flag football championships Dec. 18-19. Hundreds of parents, family members, administrators and teachers cheered on the fourth- through sixth-graders to championship titles in two divisions.
The Mueller Charter Mustangs defeated the Casillas Comets, 26-6, to win the Division I championship while the Eastlake Eagles flew past the Olympic View Golden Eagles, 25-6, to win the Division II championship.
The teams played for the inaugural Lee Sison Trophy named in honor of former Casillas Elementary School fifth and sixth grade teacher Lee Sison, who passed away in August.
Sison, who taught at the school for 17 years, started the sports program there. His coed flag football teams won five district titles and at one time amassed a 32-game winning streak. He also coached the school's girls basketball team to four district championships.
During his teaching career, Sison was voted Teacher of the Year at Casillas Elementary and was the first recipient of the district's community service award.
Sison promoted healthy living as a fitness instructor at the Border View YMCA.
"He was a big part of the football program at Casillas and a big part of the flag football program in the district," Mueller Charter head coach Ricardo Lopez said. "This trophy is dedicated to him."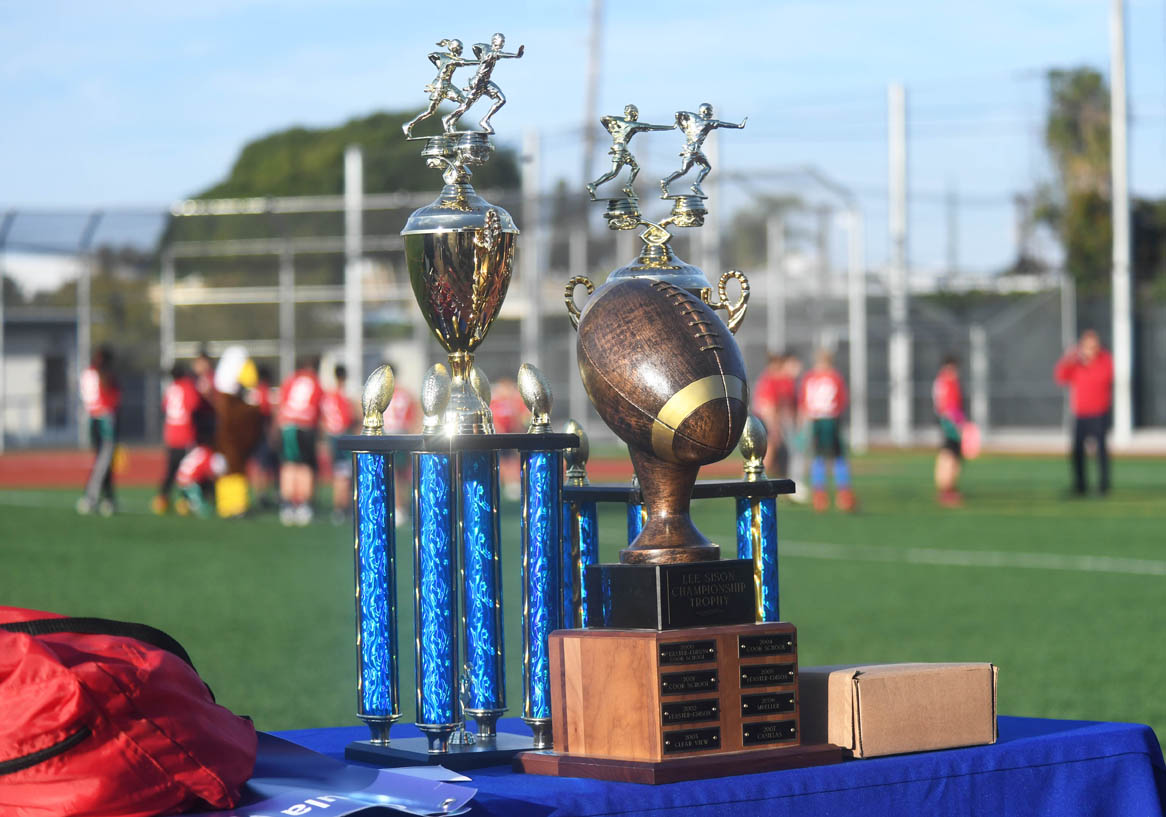 First and 10
The CVESD league included 11 teams this year – six teams in Division II and five teams in Division I. The top two teams in each division qualified to play in their respective division's championship game.
Each game consisted of two 25-minute halves played by eight student-athletes on each team. The field is 80 yards long, with two 40-yard sections. Players are permitted to either pass or run the ball. Instead of tackling to end a play, defenders snag a special flag belt to stop a play.
Both championship games featured scoring in both halves, though defense reared its head on numerous occasions to dictate the flow of the title contests.
The games were played on Mueller Charter's all-weather surface that can accommodate flag football, soccer and softball. An adjacent three-lane track can be used for physical education classes.
"With our P.E. and playing field, we're promoting healthy living," explained Lopez, who serves a teacher at the school.
Mueller Charter is a K-8 charter school that feeds into the nearby Bayfront Charter high school (grades 9-12). Bayfront Charter held its first graduating class last year.
About 1,100 students attend Mueller Charter School while about 500 students attend Bayfront Charter high school. Bayfront Charter started with 105 students.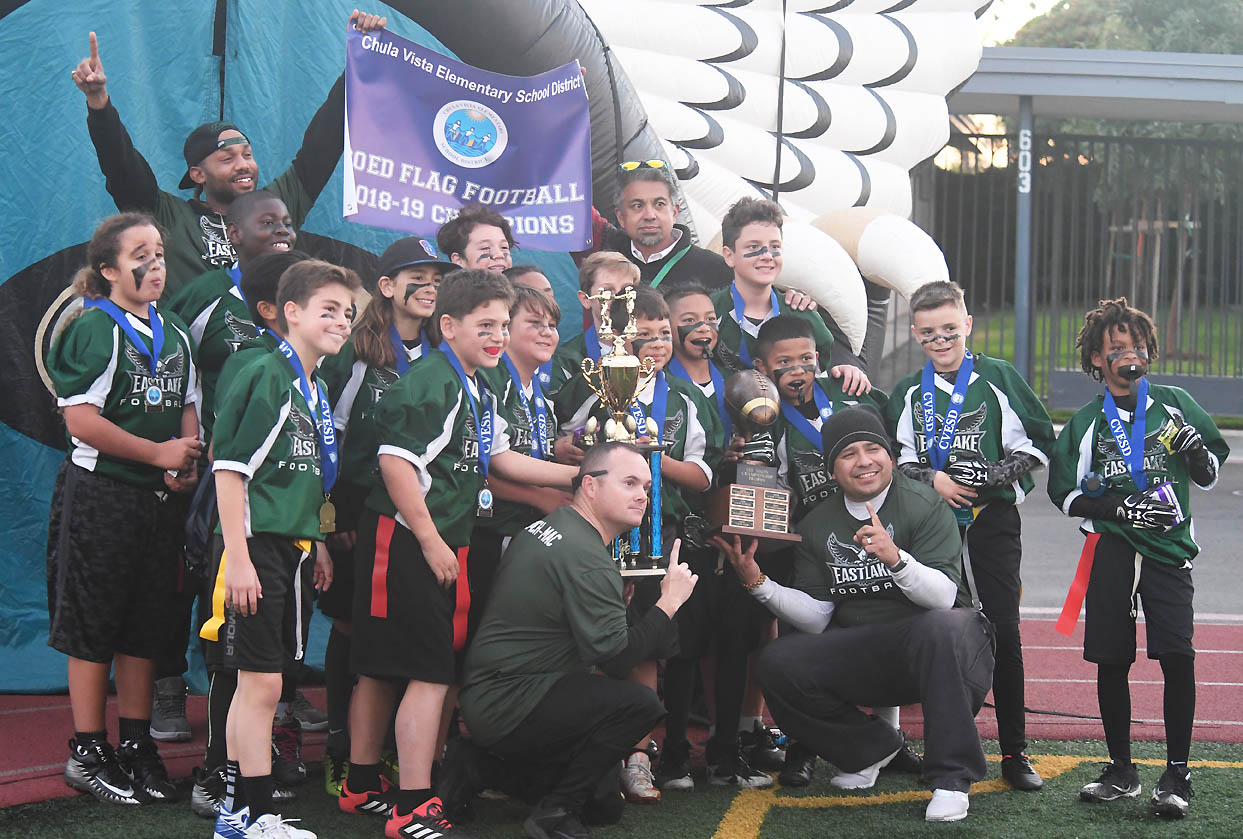 Fly like an Eagle
The Division II championship game launched this year's finals with a spirited match-up on Dec. 18.
The Eastlake Eagles received the No. 1 seed while Olympic View was seeded second.
Leo Flores scored the opening touchdown to place Eastlake in front 6-0. However, Olympic View's Barron Cardona raced 52 yards on a direct snap to promptly move the ball into scoring position.
But Eastlake's Estevan Flores made an interception on third-and-goal to end the scoring threat by the Golden Eagles.
Eastlake extended its lead to 13-0 on a touchdown run by Hamza Hatahet.
Olympic View scored the opening touchdown of the second half to make the score 13-6 as Isaac Powell completed a 22-yard scoring run.
The teams traded interceptions before Leo Flores made a catch to the two-yard line. Eastlake's Jack Dullea then made a touchdown catch to increase the Eagles lead to 19-6.
Following an interception with four minutes remaining in the game, Eastlake closed out scoring in the game with another touchdown by Estevan Flores.
The championship was the first for Eastlake Elementary School in its history.
"Without the parents and assistant coaches, and the players buying in 100 percent, this would not be possible," Eastlake coach Edwin Flores said. "Estevan was definitely a work horse. He put the team on his shoulders but it was an effort by the whole team. We like to cite our team motto: hard work pays off."
The Eagles coaching staff includes Edwin Flores as head coach and assistant coaches Troy McFadden and Steph Lipscomb.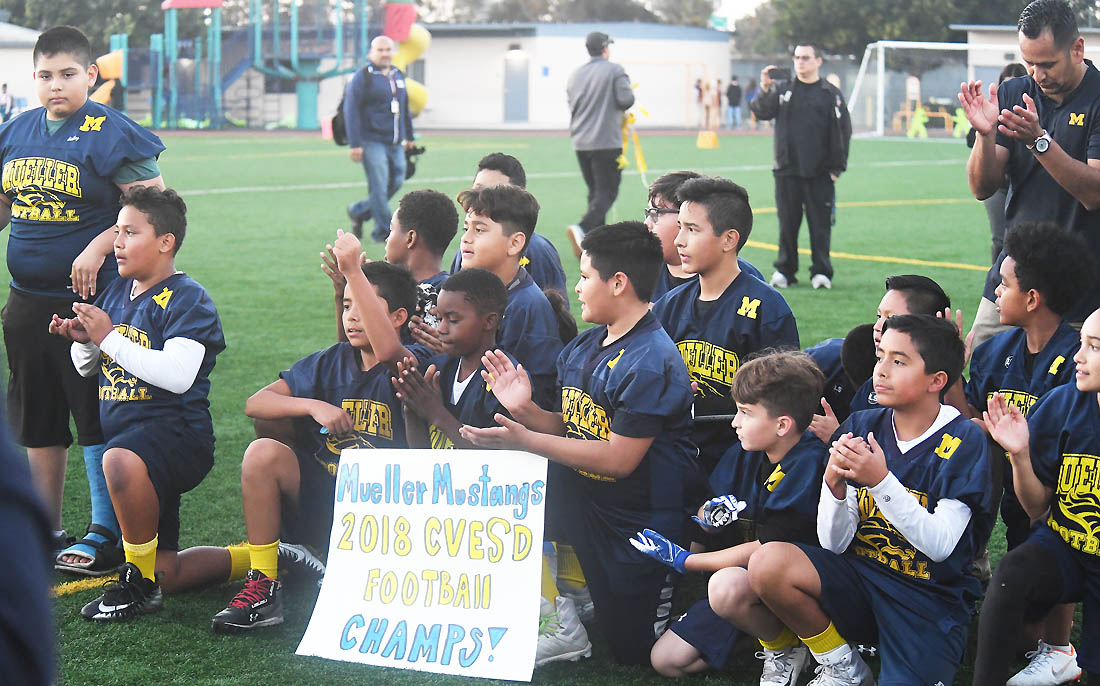 It's Mueller time
Lorenzo Brooks scored two touchdowns while Izaac Baca passed for one touchdown and ran for another as Mueller Charter won its first league title in 12 years.
Brooks scored on a 20-yard touchdown run to put Mueller Charter up 8-0 following a successful two-point conversion.
Casillas, which racked up three championships from 2013-2015, narrowed the score to 8-6 on a touchdown run by Dylan Tagle.
The first half ended with Mueller Charter nursing a two-point lead.
However, Mueller Charter did all the scoring in the second half.
Dareyan Bridges scored on a 10-yard touchdown run to make the score 14-6.
Baca scored on a 10-yard touchdown run to hike the score to 20-6 and Baca passed five yards to Brooks for a game-ending touchdown to make the final score 26-6.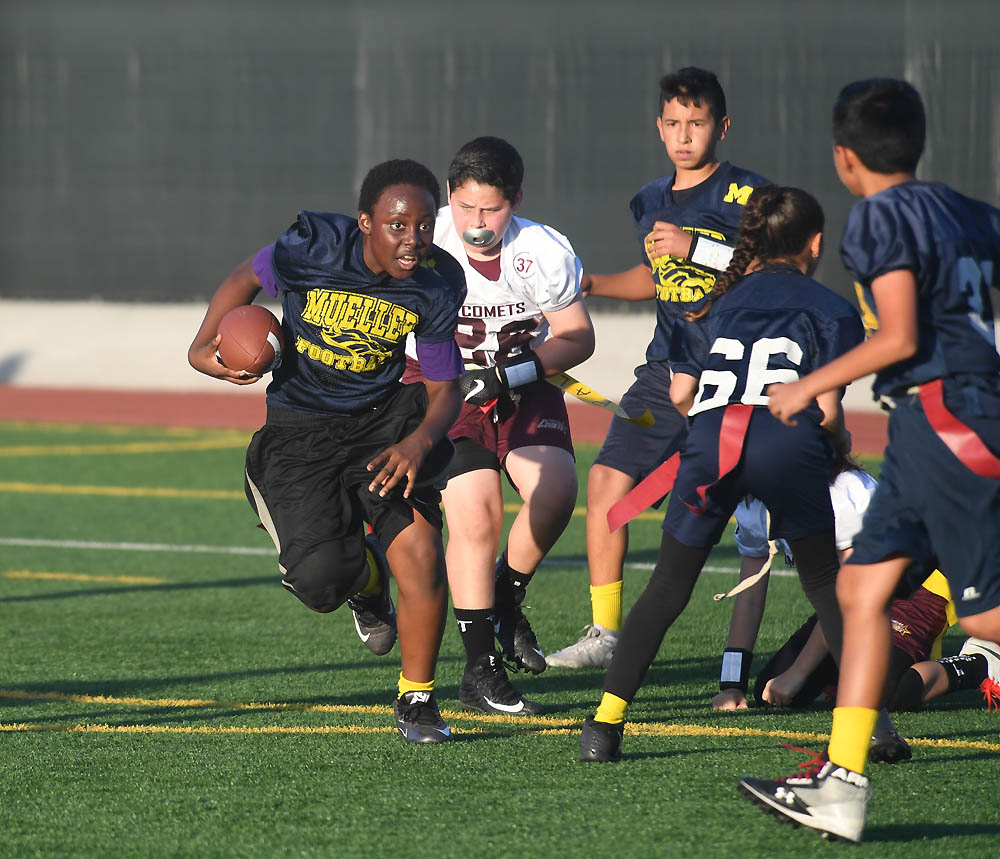 Twin brothers Daniel Marquez on the defensive line and Michael Marquez in the secondary led Mueller's aggressive defense that held Casillas scoreless in the second half.
Casillas had entered the championship game undefeated.
"We're very proud of Mueller's football program," Lopez underscored. "We've been waiting for this for the past seven years when this new field went in. It's been a big blessing to have this championship. I wouldn't have it any other way. I'm proud to be the football coach of this championship team.
"They (the Comets) brought out the best in us."
The Mueller Charter coaching staff includes Lopez as head coach and assistant coaches Roderick Dixie, Dean Papiernik and Bronzz Yutig. Team managers include Mariana Charfauros, Anahi Rivera and Bernice Perez.
Photo Gallery
Division I championship game
Mueller Mustangs 25, Casillas Comets 6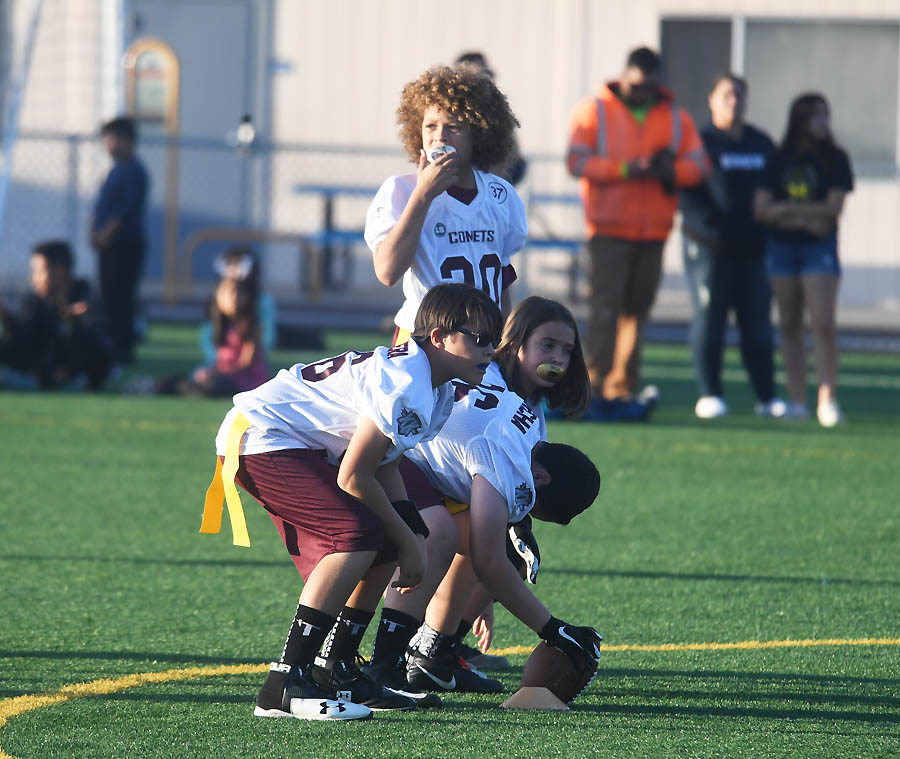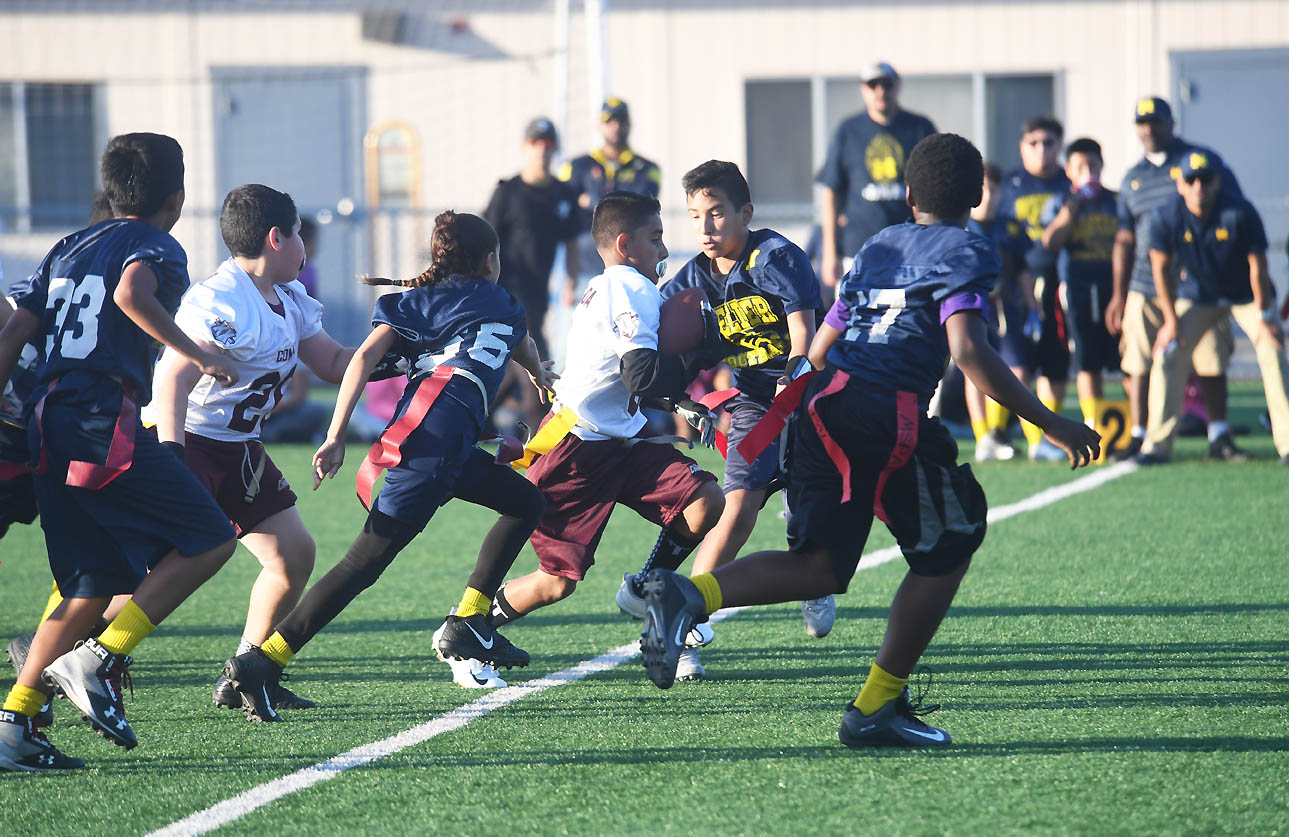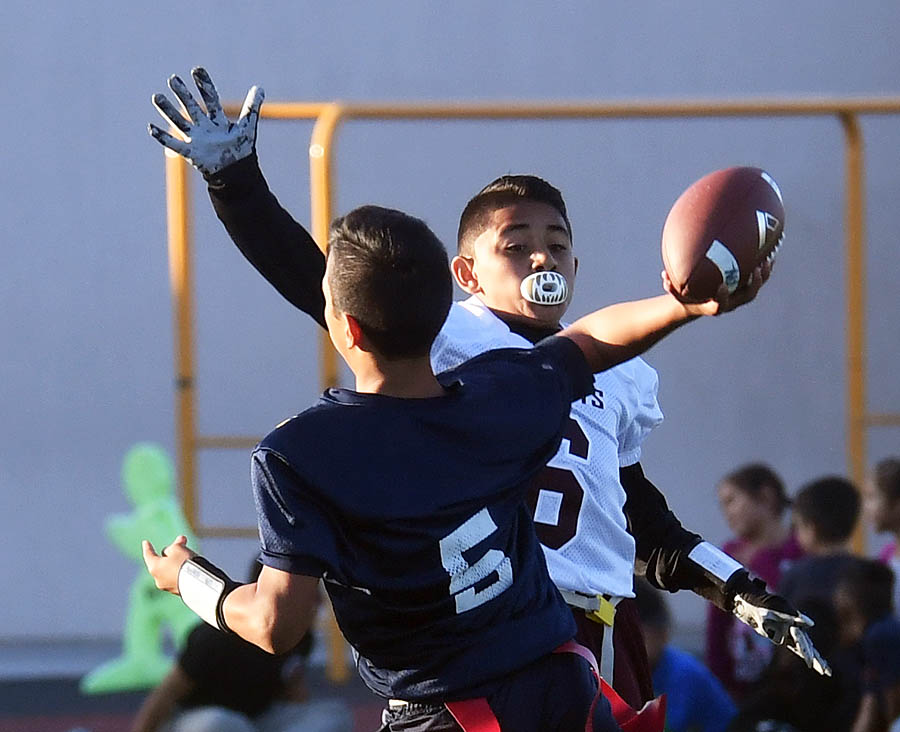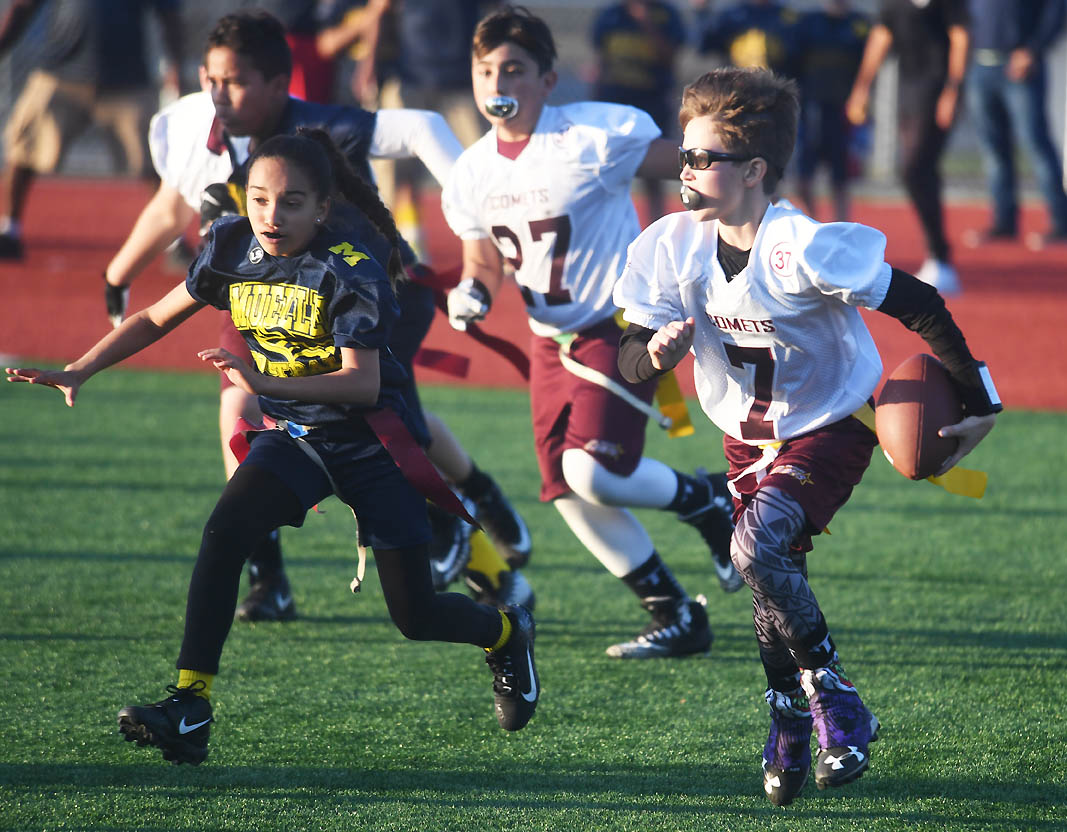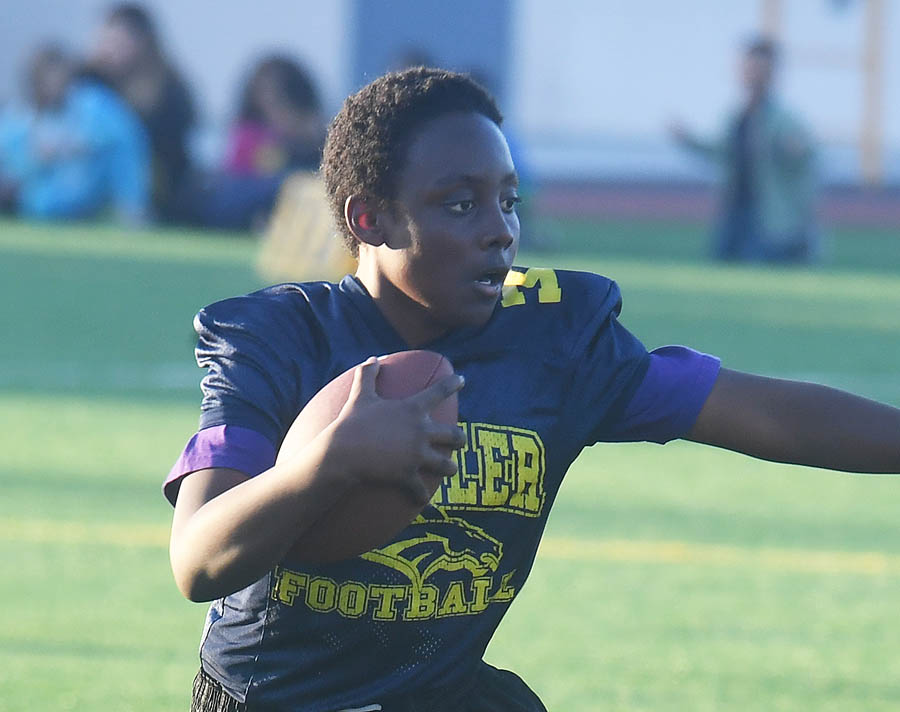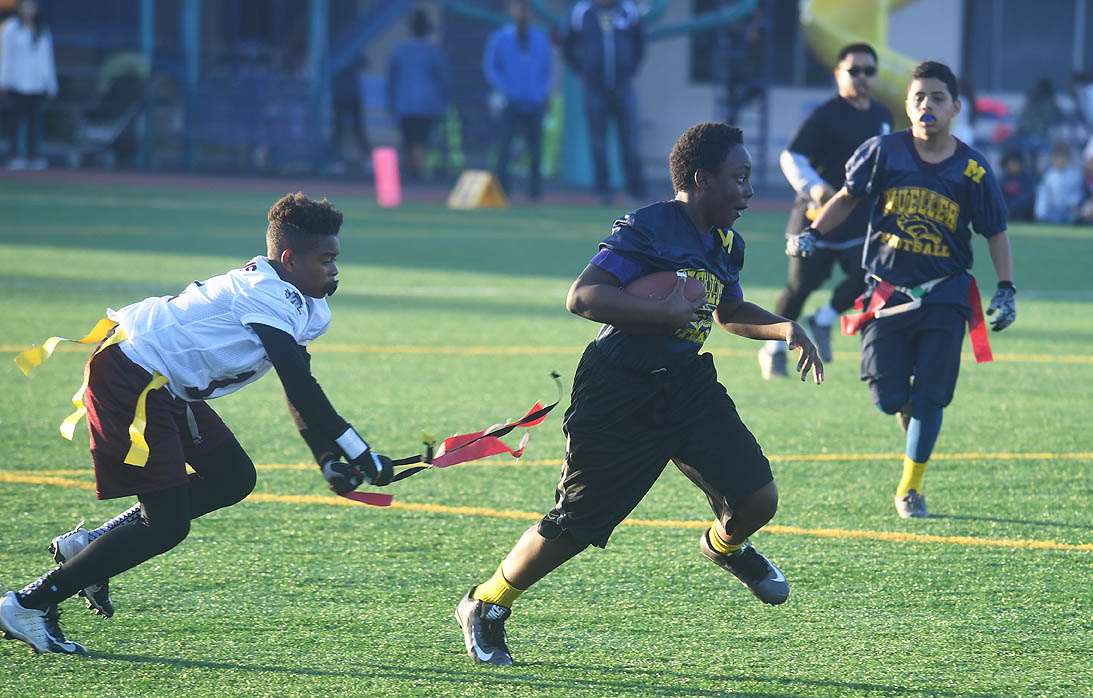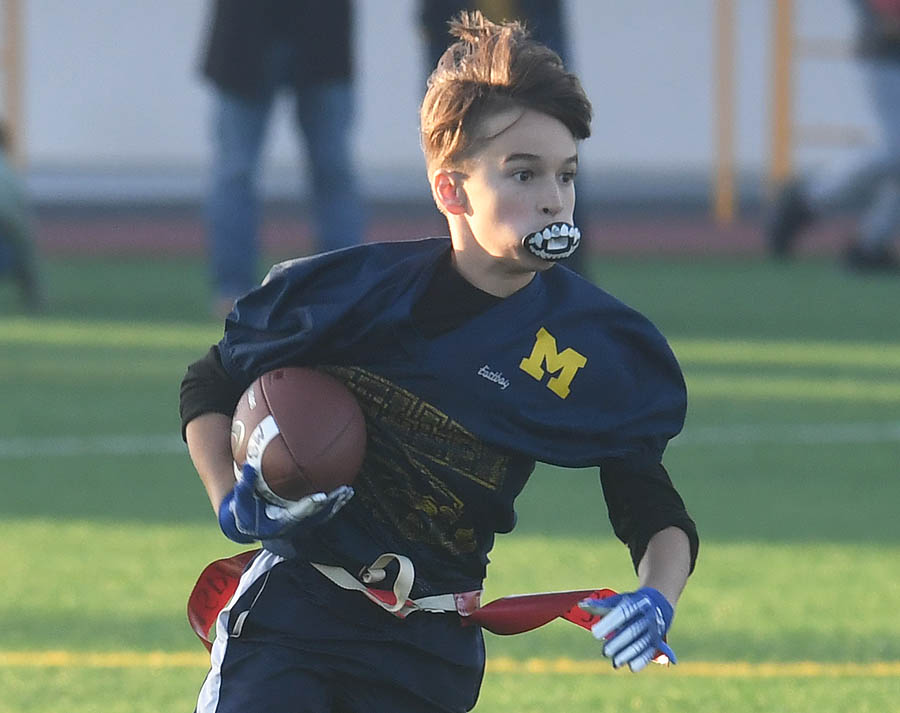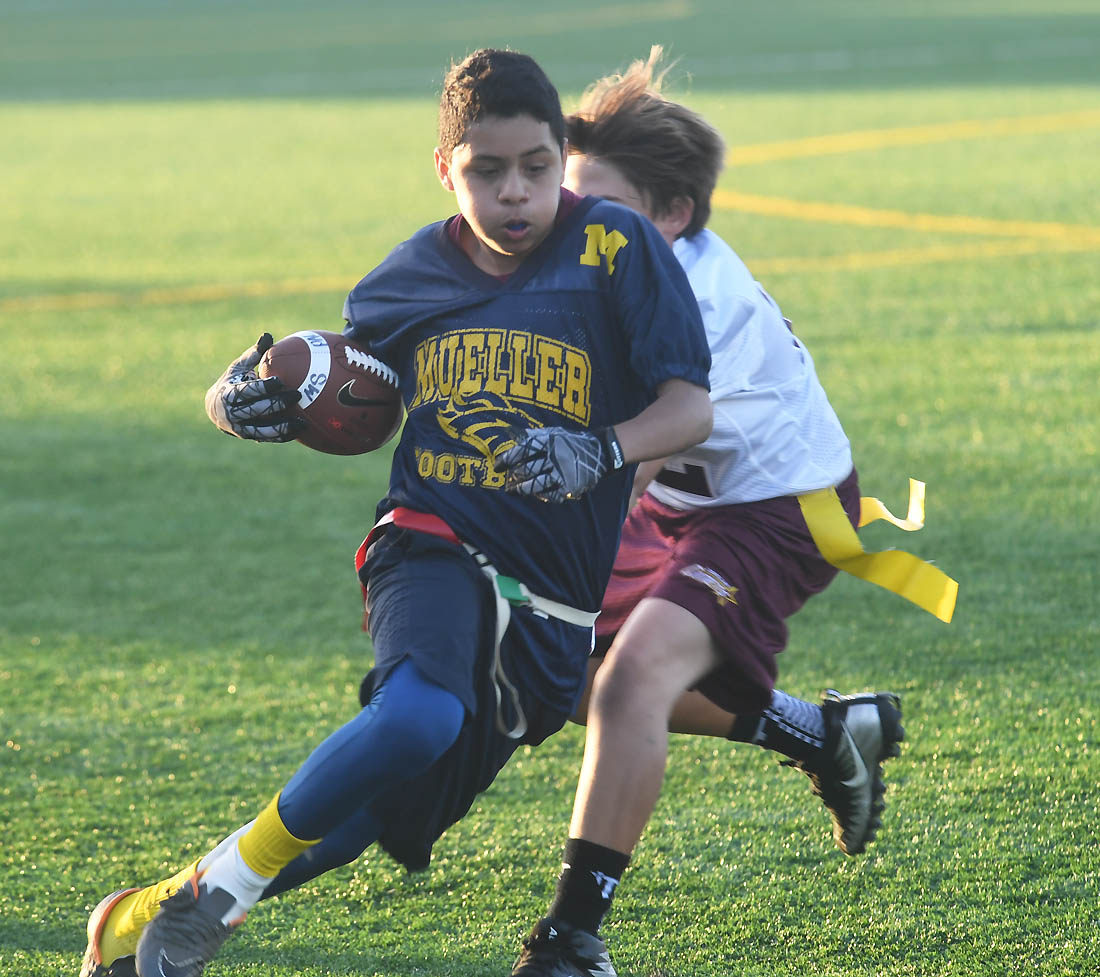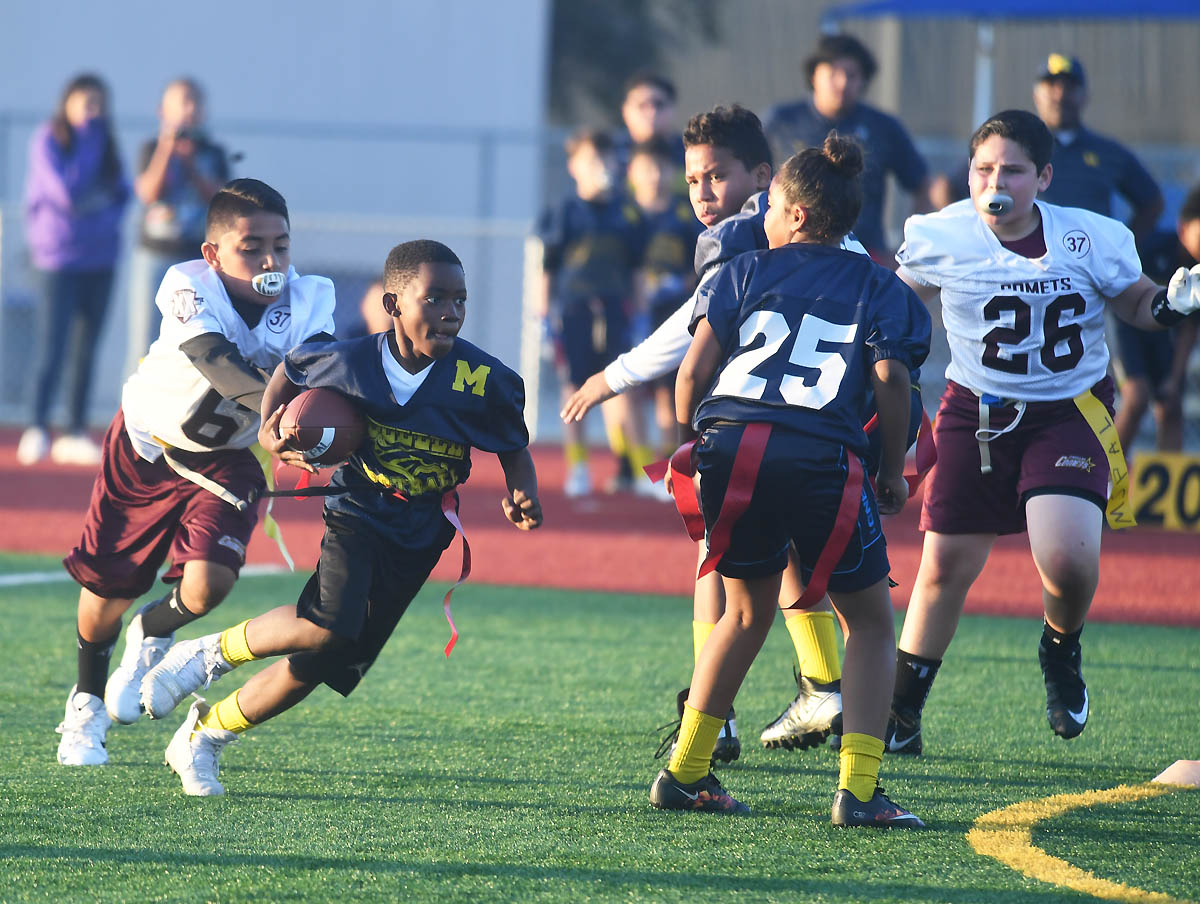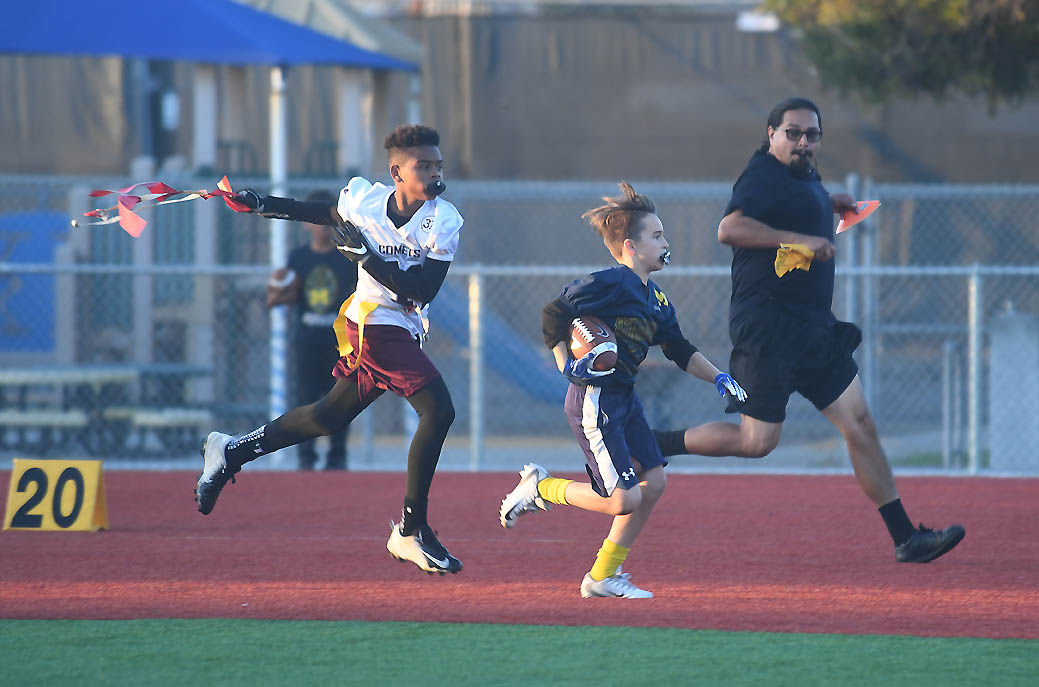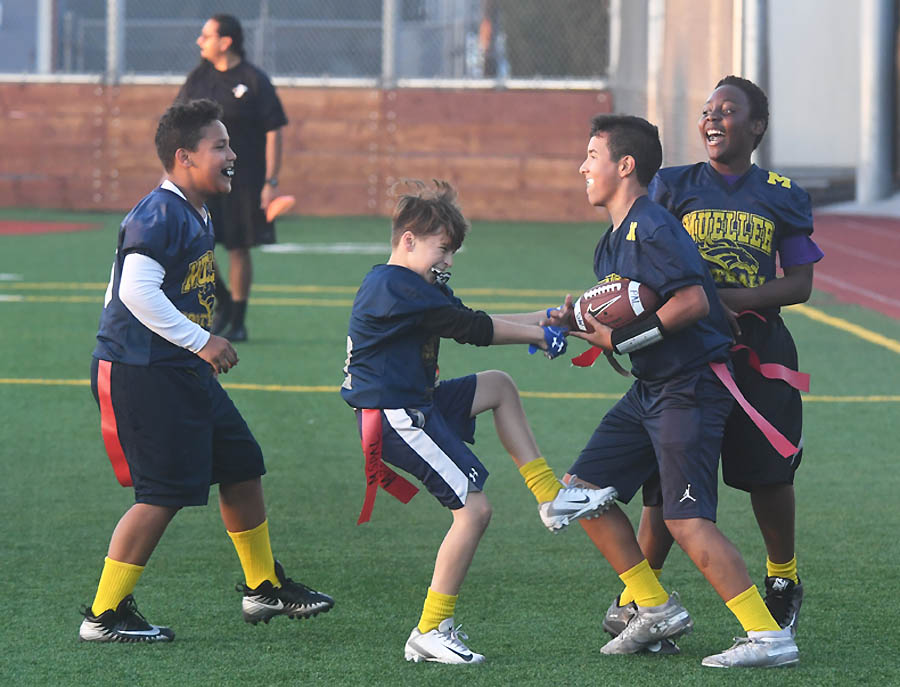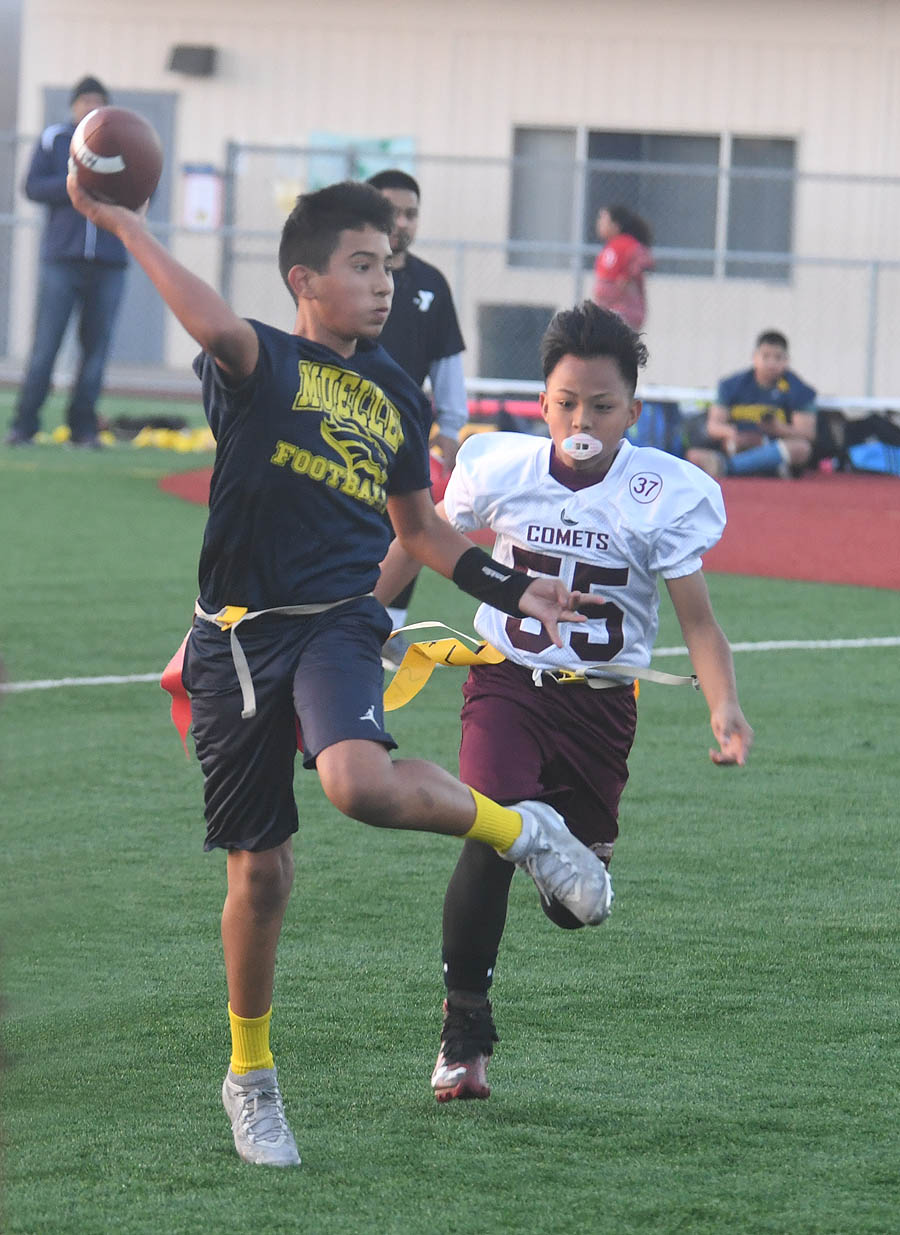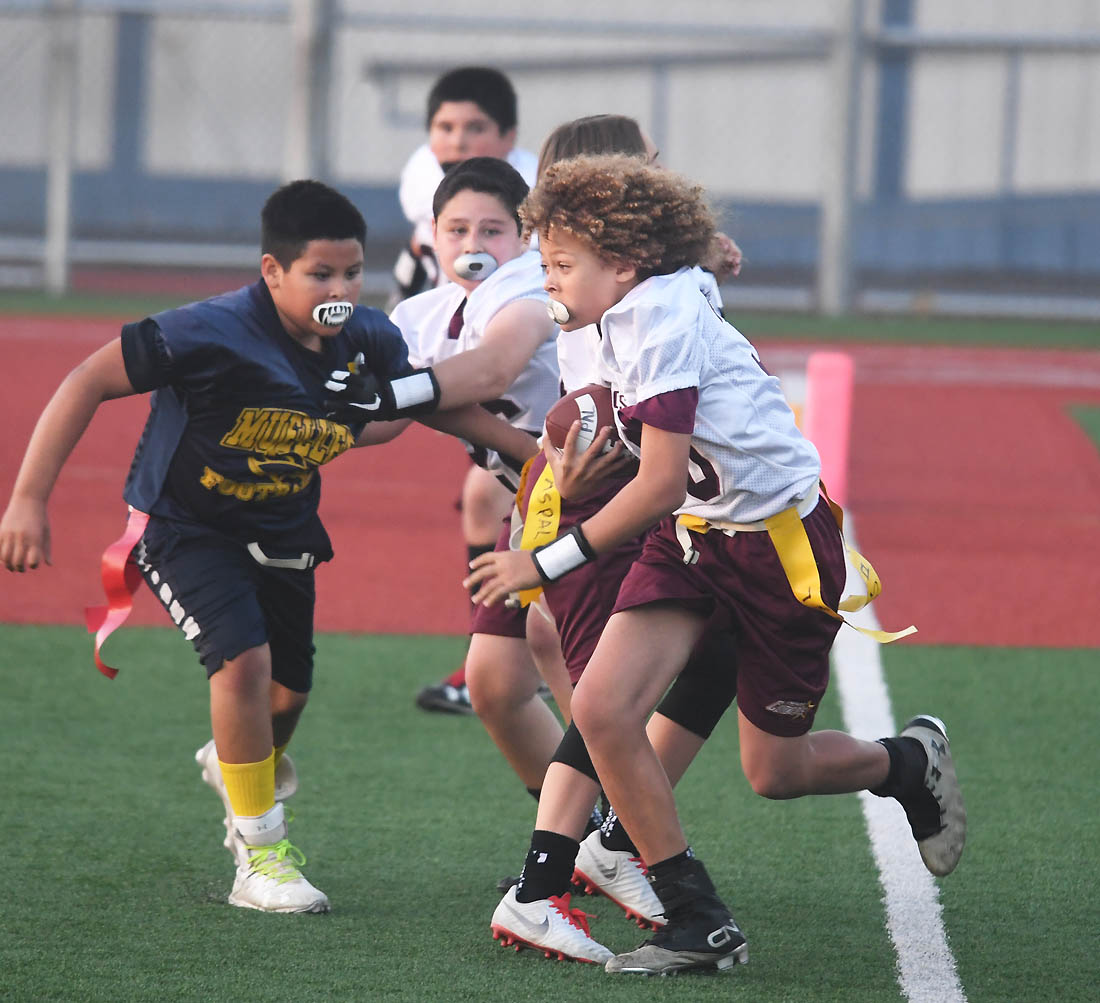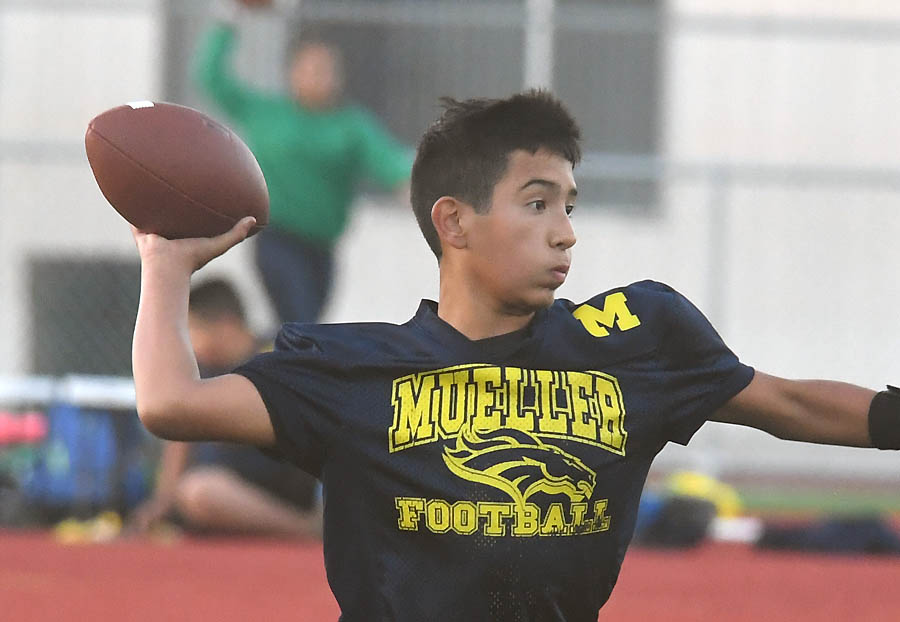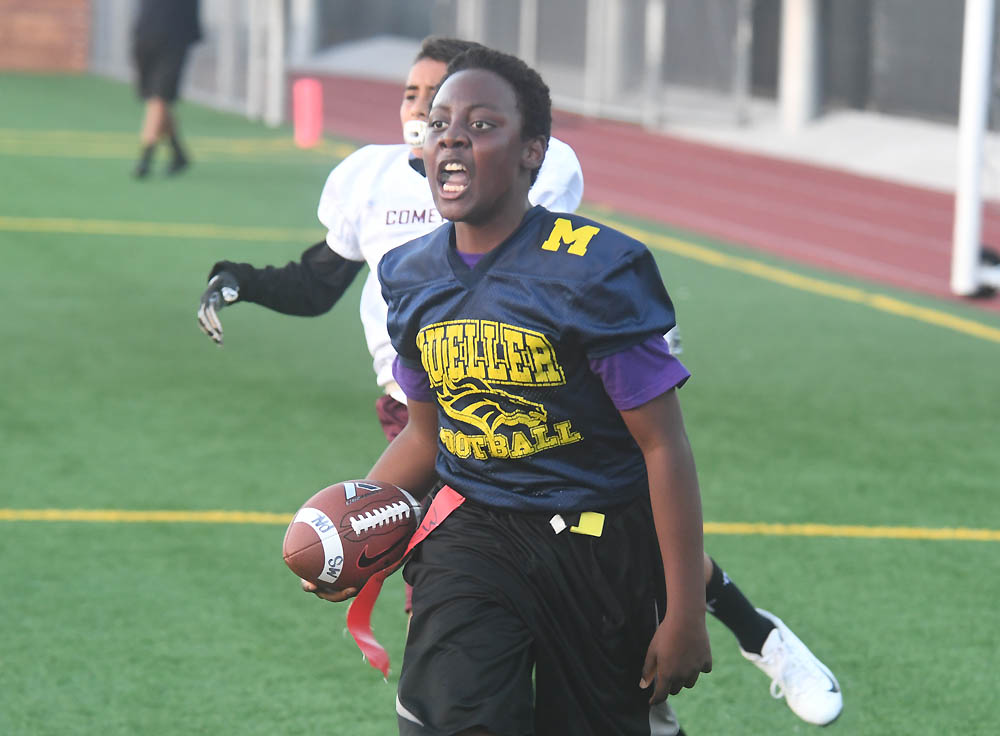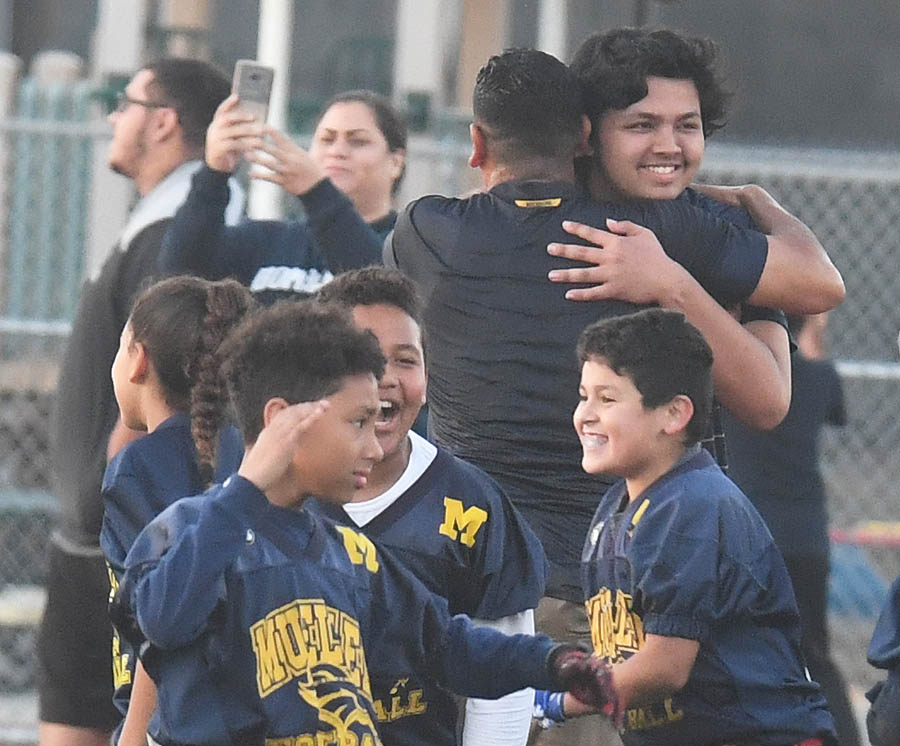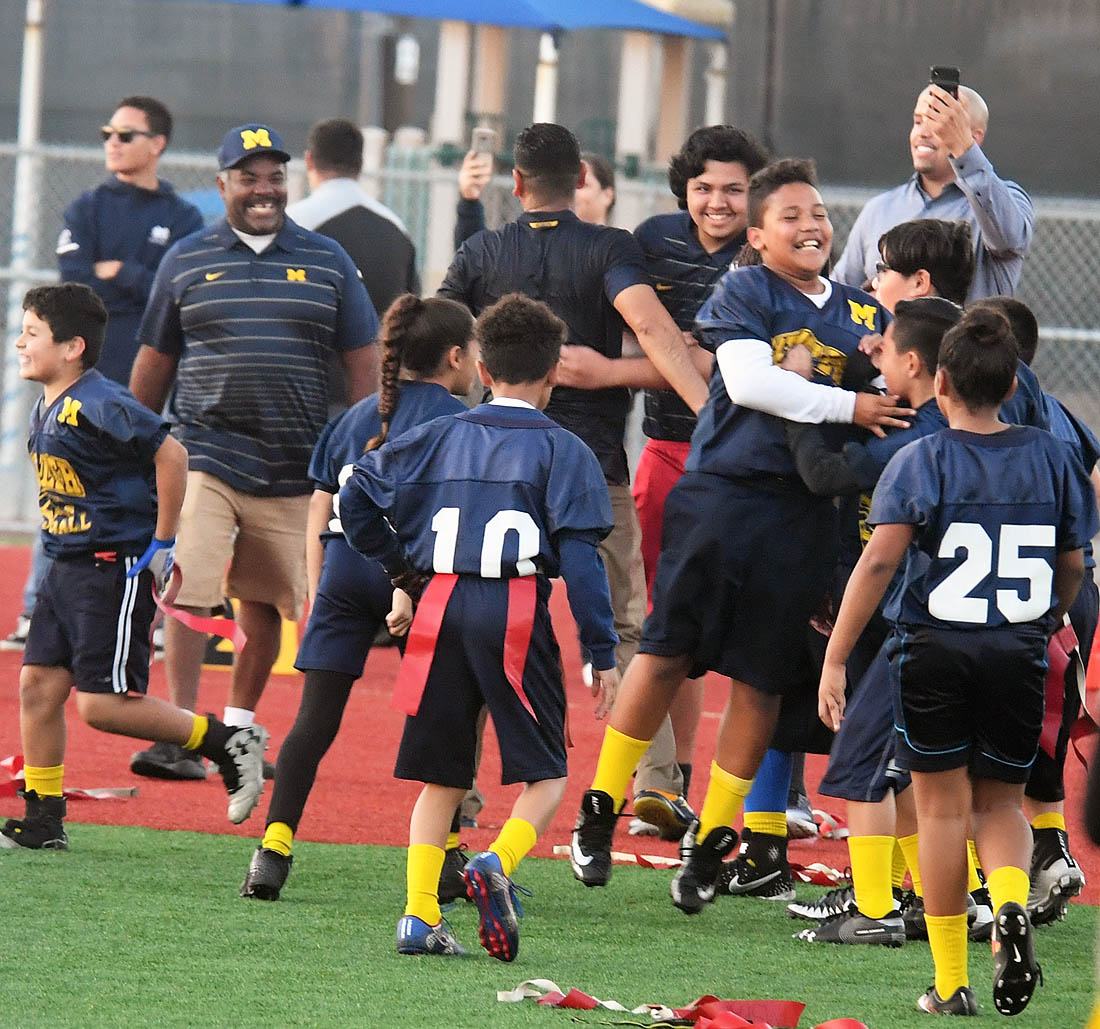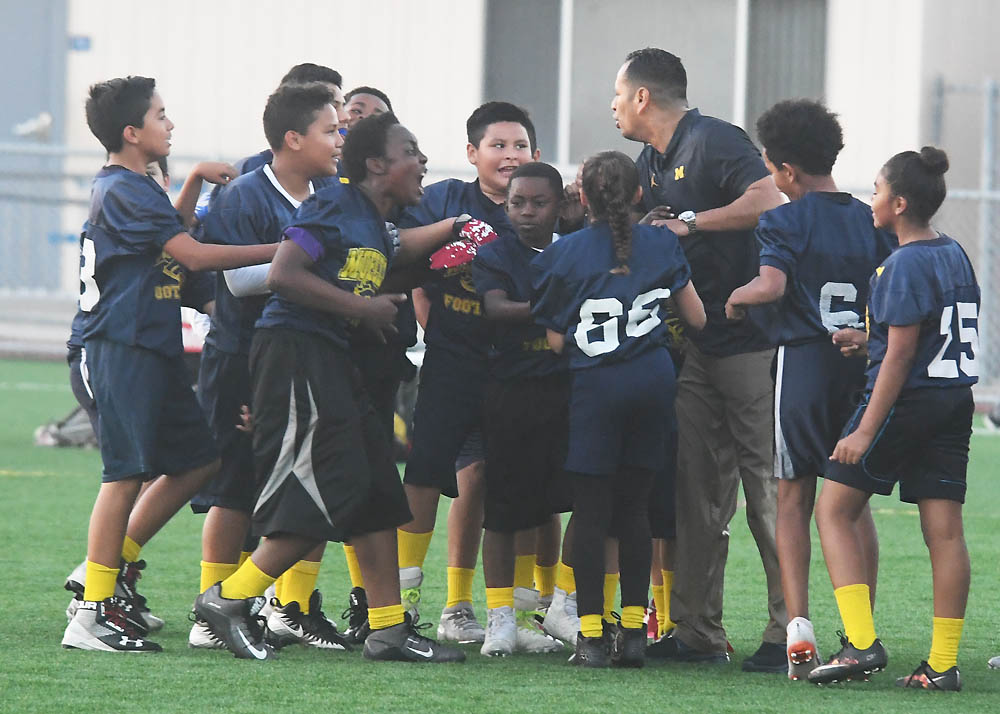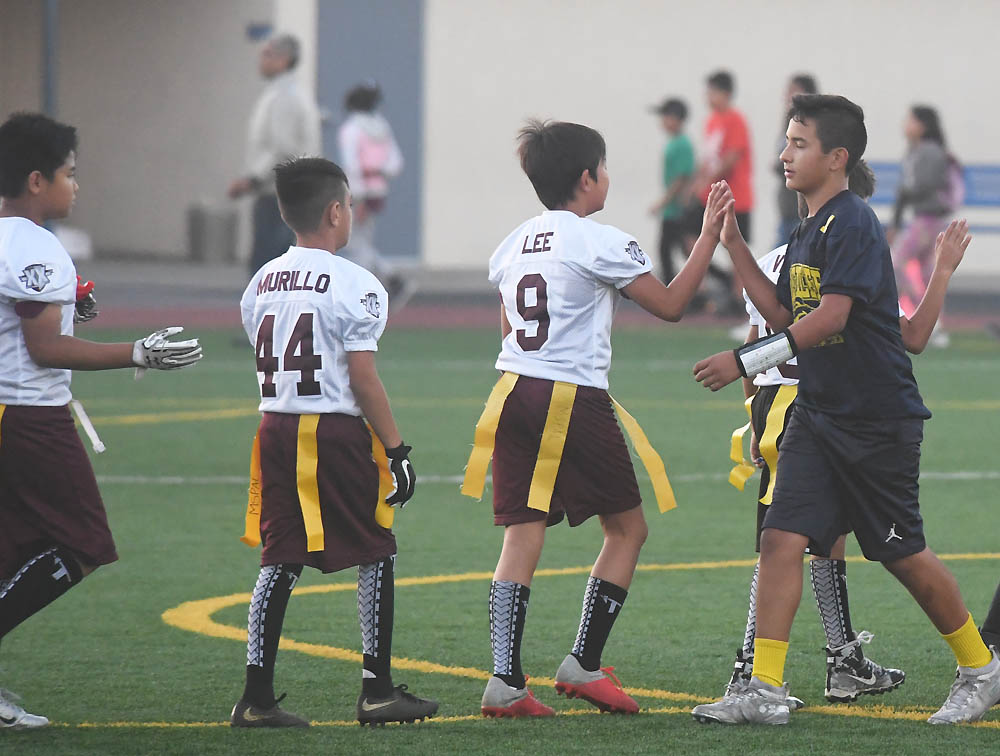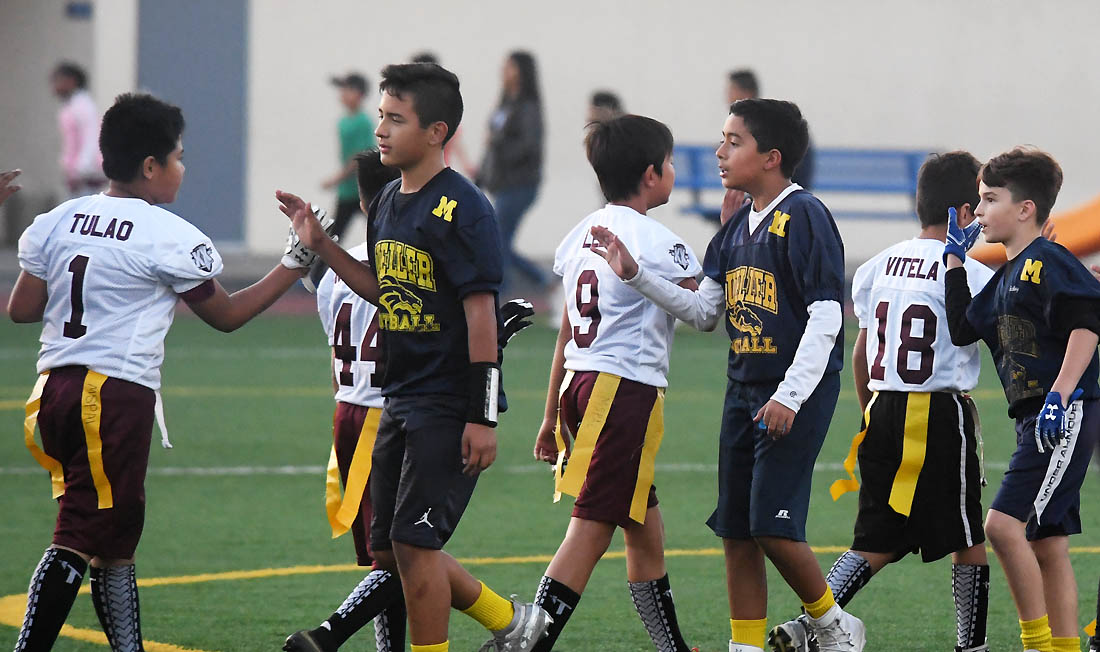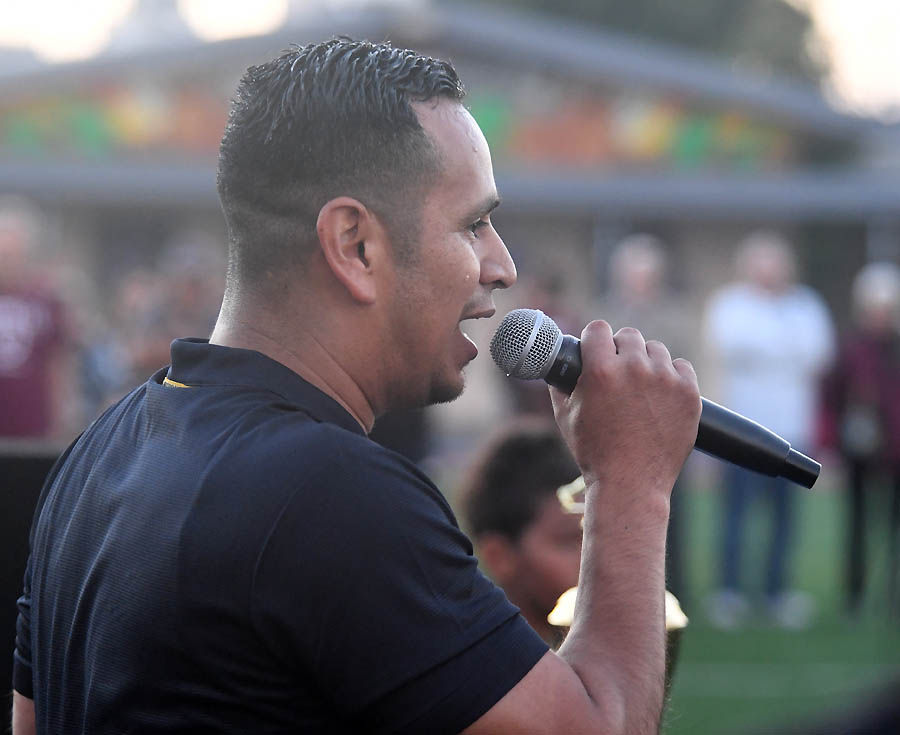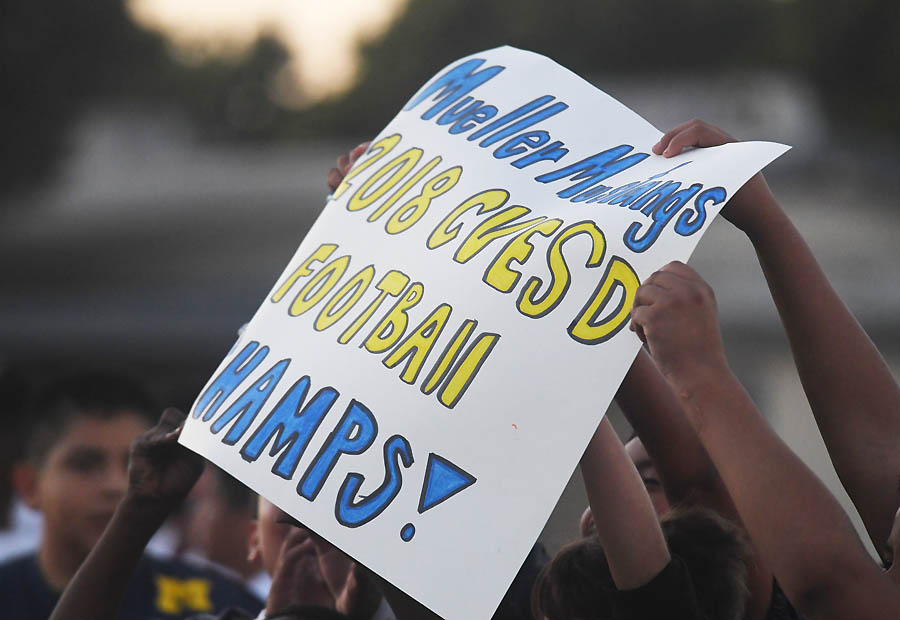 Photo Gallery
Division II championship game
Eastlake Eagles 26, Olympic View Golden Eagles 6