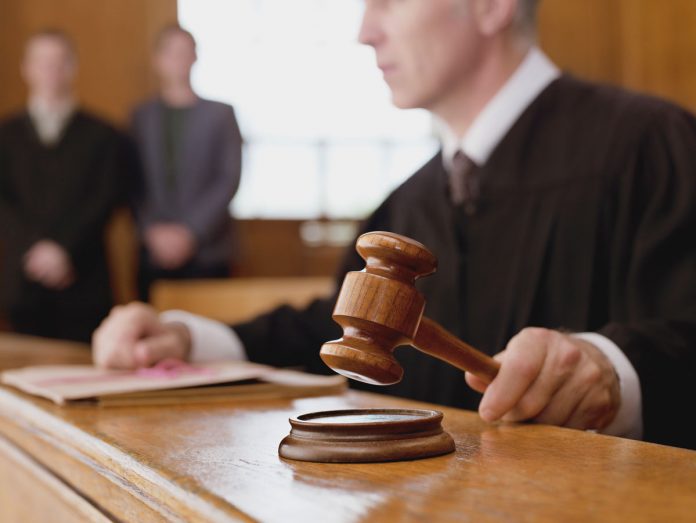 A bank robber who also held up a shoe store in National City was sentenced Feb. 25 to five years in federal prison.
Ryan W. Nelson, 38, was ordered to pay $11,572 to the three businesses he robbed by U.S. District Court Judge Cynthia Bashant in San Diego.
"These robberies were a terrifying and unforgettable experience for the victims," said U.S. Attorney Robert Brewer before he stepped down on Feb. 28.
Nelson pleaded guilty to all three robberies in Oct., 2020. He enter the Shoe Palace, at Plaza Bonita Mall, on July 29, 2019 at 8:45 a.m. while dressed as a construction worker with a safety vest, safety glasses and a hard hat.
He said he needed to inspect an electrical breaker panel in a room at the back of the store.
When Nelson returned to the front of the store, he pointed a black handgun at the pregnant clerk, and demanded cash.
"Don't call anyone or I will be back in five minutes," said Nelson to the clerk after stealing $600.
Nelson fled the store, removed his construction worker disguise, and changed his shirt after retrieving a backpack hidden outside the mall, according to court records.
About two weeks later, Nelson robbed a U.S. Bank branch inside a Vons supermarket on El Cajon Boulevard, taking $1,372. On Aug. 23, 2019, Nelson held up a Wells Fargo branch located inside a Vons store in La Mesa, and stole $9,600, according to records.
"Violent crime investigations are a priority and our agents are dedicated to bringing justice for the victims and the communities affected by these robberies," said Suzanne Turner, FBI special agent in charge.
"The FBI's Violent Crime Task Force is out on the street with our local partners every day working to keep San Diegans safe," said Turner.
Nelson was arrested several days after the last robbery at his San Diego home. Agents found a gun, black sunglasses, a black phone, and $2,030 in cash, records say.